There will not be a men's Team GB football team at the 2016 Rio de Janiero Olympics, the Football Association's general secretary Alex Horne confirmed on Tuesday.
However there is still the possibility that there will be a women's side at the 31st Olympiad in four years' time.
As host nation at London 2012, Team GB did not have to qualify for the tournament whereas they would have to do so in order to participate in Brazil.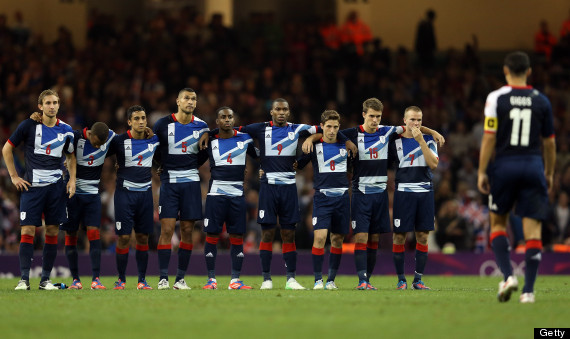 Team GB breathe a sigh of relief after Ryan Giggs scores a penalty against South Korea
Since the four nations will be preparing for their 2016 European Championship qualifiers when they would be obliged to qualify for the right to play at Rio, the logistics always made it unlikely that a Team GB squad would travel to South America.
The men's team reached the quarter-final stage of the London 2012 where they lost on penalties to South Korea.
Although interest in the men's team was lukewarm, the hype which surrounded the opposite sex was overwhelming.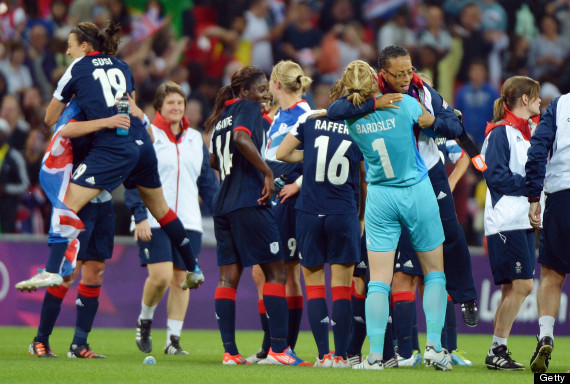 Team GB's women's team beat Brazil at London 2012
A staggering 154,998 turned out to witness Hope Powell's 18-woman squad play at the Millennium Stadium (twice), Wembley and Coventry City's Ricoh Arena at the Games.