Profits at lapdancing giant, Spearmint Rhino, have fallen quicker than a scantily clad dancer down a greasy pole, landing with a bump due to the economic grind.
Accounts filed for 2011 show that the company, which runs five clubs across the country, made a loss of £2.1 million.
The figure is significantly larger than the loss of £733,265 it made in 2010.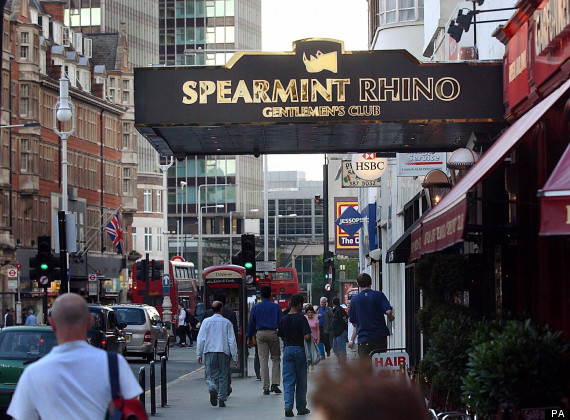 Spearmint Rhino blames the figures on 'economic conditions'
A company report describes the losses as "considered satisfactory by the directors given the prevailing economic conditions."
Spearmint Rhino also owes HM Revenue and Customs £2 million which it has agreed to pay back under a "time to pay" arrangement, which allow companies to repay tax over time when they cannot afford to pay on deadline.
Rising administration costs combined with the departure of original Spearmint Rhino founder, John Gray, have been blamed for the losses.
Another factor thought to be affecting the lapdancing industry as a whole is the 2009 law change that saw clubs renamed 'sex encounter venues' meaning that they were subject to more to stringent licensing measures.
Many cities such as Oxford simply declined to renew licences.
Despite the news, Spearmint Rhino insists that it will be expanding and taking on 60 new dancers. It has also applied to turn its Tottenham Court Road venue into the UK's first 24-hour lapdancing club