The Attorney General is expected to apply today to have the 1991 verdicts on the deaths of 96 fans at Hillsborough quashed as there are "significant issues over the original inquest".
Dominic Grieve QC will apply to the High Court to have the verdicts of the original hearing overturned before a new one can be held.
The move comes after a damning report into the disaster 23 years ago laid bare a cover-up which attempted to shift the blame for the tragedy on to its victims.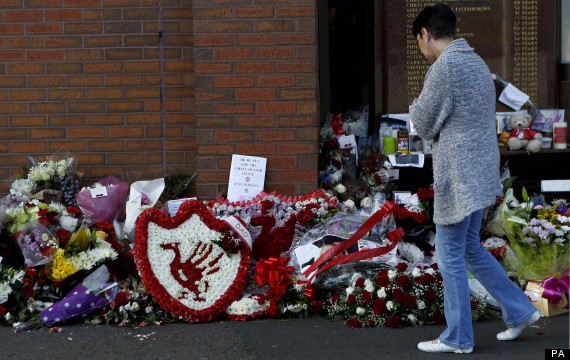 Flowers outside Anfield on the anniversary of the disaster
Grieve will take to his feet in the Commons at lunchtime to answer a series of questions on his response to the report and provide a written statement to MPs "on his consideration of the issue", a spokeswoman for his office said.
Prime Minister David Cameron said Grieve would review last month's highly-critical report by the Hillsborough Independent Panel in order to decide whether to apply to quash the original, flawed inquest and apply for a new one.
Grieve admitted the procedure "will take some time" and acknowledged "the wait for truth and justice has been long and unspeakably painful for a great many people".
Ninety six Liverpool supporters died in the crush at Sheffield Wednesday's Hillsborough stadium on April 15 1989, where their team were to meet Nottingham Forest in an FA Cup semi-final.