Meet Princess Sofia, the latest beauty to emerge from Disney's well-populated stable of fictional royals.
With her peachy skin and big blue eyes, this adorable creature fits all the criteria for a cartoon princess.
"While living in a captivating world of castles, wizards and flying horses, Sofia is a relatable peer-to-peer princess who is experiencing many of the same social situations as young viewers at home - learning how to fit in, making new friends and conquering new skills," says Disney Junior.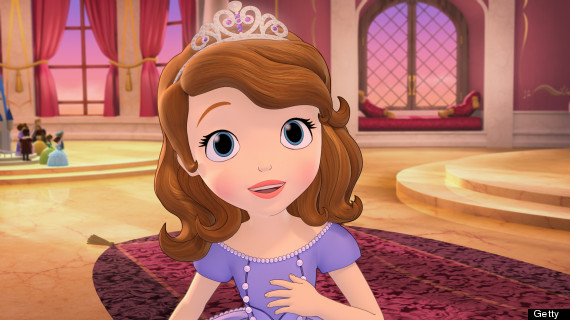 Princess Sofia is Disney's latest cartoon royal
So far so Disney. Which is why some commentators are asking why Disney's first Latina princess looks so Caucasian.
However Joe D'Ambrosia, vice president of Disney Junior original programming, suggested the team were trying to move away from placing emphasis on her ethnicity.
He said: "We never actually call it out. When we go into schools, what I find fascinating is that every girl thinks that they're Sofia."
Mitchell added: "It's sort of a matter-of-fact thing rather than an overt thing."
Indeed Sofia's official roots are within the fictional kingdoms of Enchancia and Galdizia – perhaps justifying that the Latina description doesn't really apply.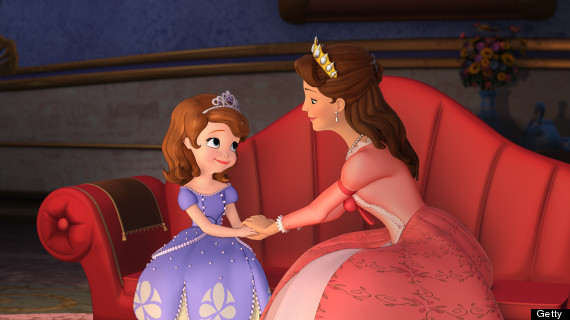 Sofia The First: Once Upon A Princess premiers on the Disney Channel on November 18
"I can see Disney's argument that they shouldn't have to focus on Sofia's ethnicity as her most important trait. But when they don't seem to acknowledge it at all – and have for Pochahontas, Tiana, Mulan, and other princesses of colour – that's odd."
Entertainment Weekly asks: "Should the producers be announcing her heritage loud and proud, or is putting emphasis on other traits of hers, like kindness and royalty, the way to go? Does whether she's Latina/ Hispanic, Galdizian matter?"
"So why does this one have to be so white? We'd worry more about the princess effect on little girls than the shades of is characters. But, yeah, it's Disney: What did you expect, princess Rosie Perez?"
Disney Princesses As Women Of Color
SUBSCRIBE AND FOLLOW
Get top stories and blog posts emailed to me each day. Newsletters may offer personalized content or advertisements.
Learn more