23/10/2012 19:17 BST
THE iPAD MINI IS HERE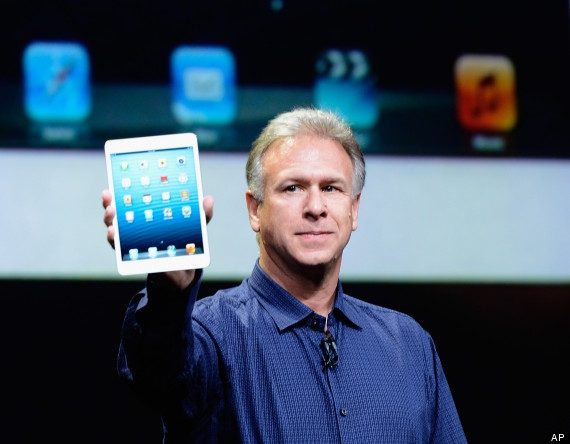 Apple Senior Vice President of Worldwide product marketing Phil Schiller announces the new iPad Mini during an Apple special event at the historic California Theater on October 23, 2012 in San Jose, California. The iPad Mini is Apple's smaller version of the iPad tablet
23/10/2012 17:46 BST
SKYFALL LONDON PREMIERE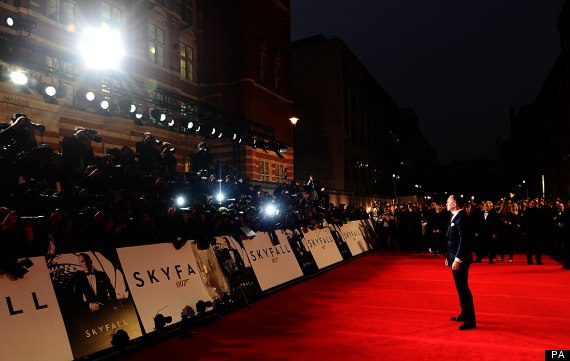 Daniel Craig arriving for the Royal World Premeire of Skyfall at the Royal Albert Hall, London
23/10/2012 16:41 BST
HUNGARY PROTEST Tens of thousands of people attend a rally of the oppositional association One Million People for The Freedom of The Press, nicknamed Milla, in downtown Budapest, Hungary, Tuesday, Oct. 23, 2012, the 56th anniversary of the outbreak of the 1956 revolution and war of independence against communist rule and the Soviet Union
23/10/2012 16:41 BST
LEFT HOLDING THE BABY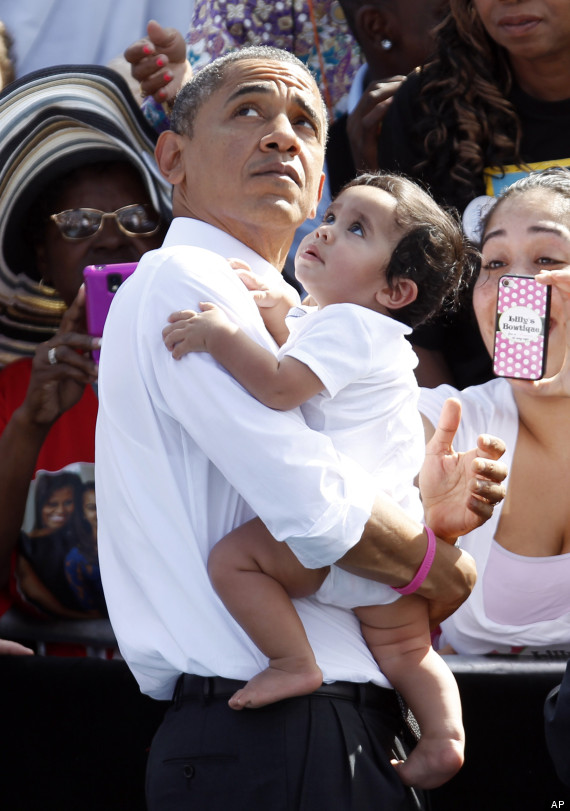 President Barack Obama carries a baby as he prepares to leave a campaign stop in Delray Beach, Fla., Tuesday, Oct. 23, 2012, a day after the past presidential debate with Republican presidential candidate, former Massachusetts Gov. Mitt Romney.
23/10/2012 16:33 BST
WOWSER!!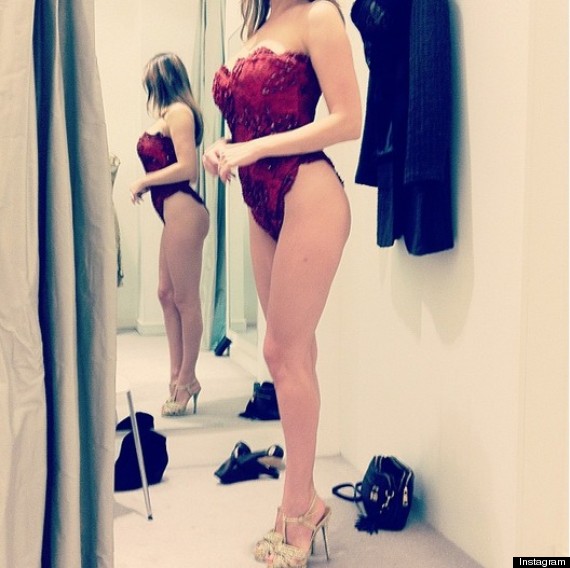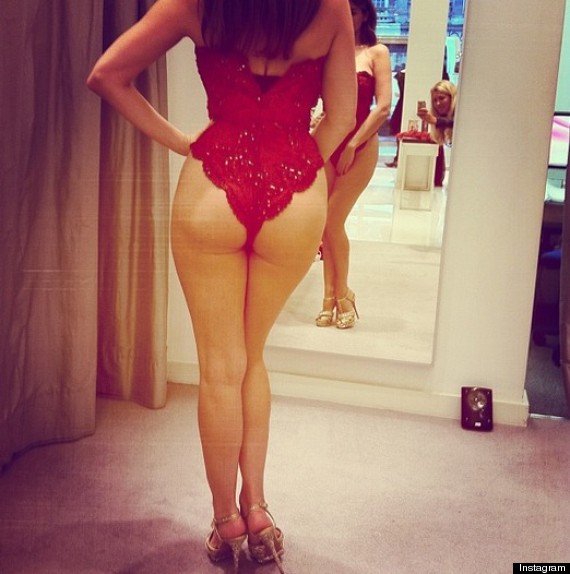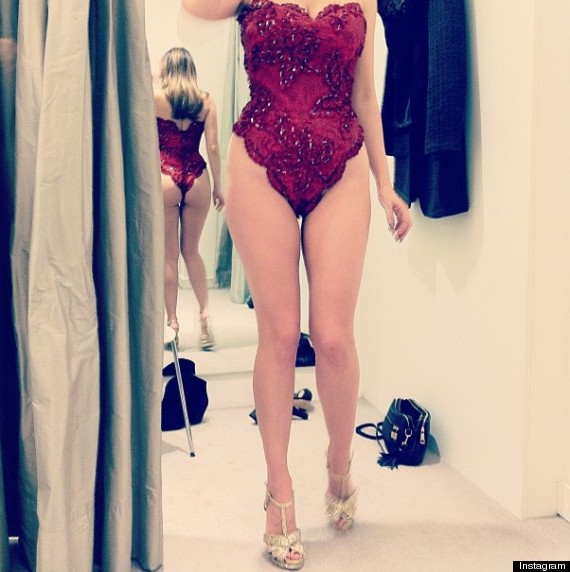 Kelly Brook shows off her amazing curves she tries on some sexy sequined red underwear
23/10/2012 15:16 BST
IS THIS WHAT ONE CALLS ....BEING DOWN WITH THE KIDS? Britain's Prince Charles, left, stands by an arcade driving game at Upper Teesdale agricultural support services, during his visit to Middleton-in-Teesdale, England, The Prince will take a tour of the sheep pens, meet auction mart staff and farmers, then unveil a plaque to open the new cafe
23/10/2012 14:49 BST
WE'RE GOING TO NEED MORE GLUE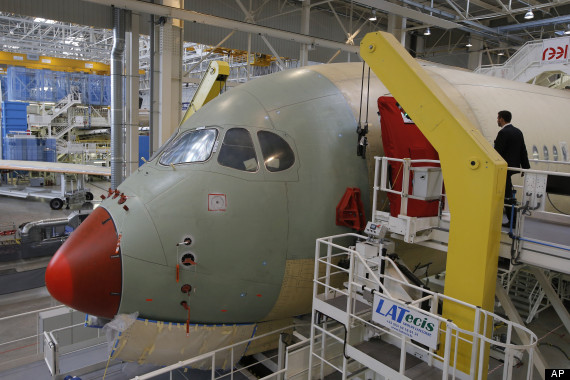 The nose section of the first Airbus A350 XWB plane, on the final assembly line in Toulouse, southwestern France, Tuesday Oct. 23, 2012. The A350 is Europe's first contribution to a new generation of mid-size wide body airliners that brings together the latest in aerodynamics, design, and advanced technologies to provide up to 25 percent better fuel efficiency and operating costs compared to current aircraft in the same size category.
23/10/2012 12:43 BST
HEIDI AND CLYDE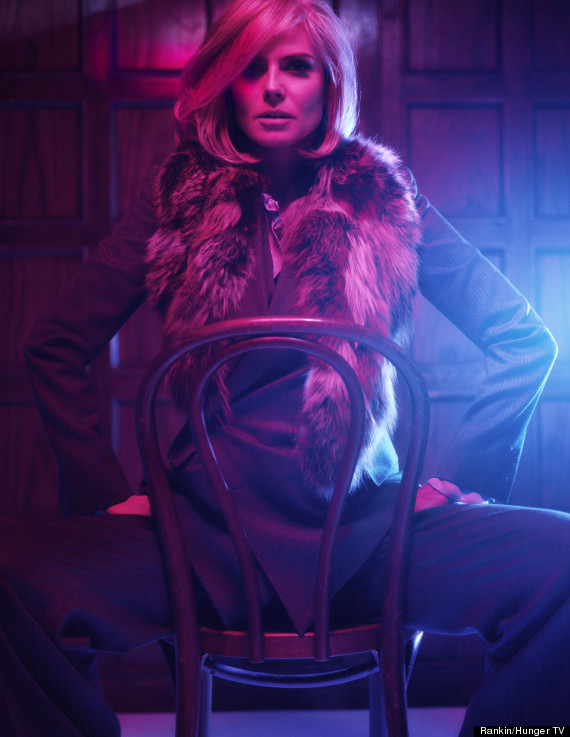 Heidi Klum stars in a special Bonnie & Clyde photo shoot with Rankin, for Hunger magazine.
23/10/2012 11:29 BST
OCTOBER WEATHER - YOUR PHOTOS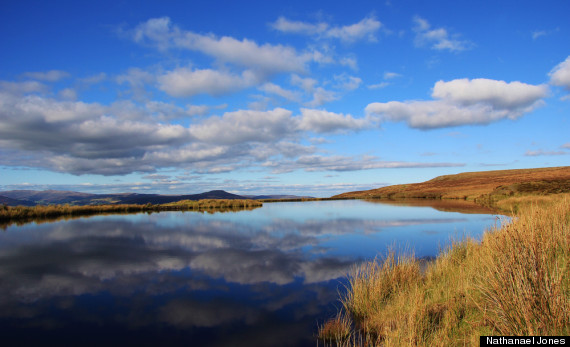 Your beautiful pictures of October weather. Send us your best pics and we'll publish them right here - email: ukpicturedesk@huffingtonpost.com
SUBSCRIBE TO & FOLLOW UK DAILY BRIEF