A Sunderland charity for female abuse victims will turn donated copies of the "vile" 50 Shades Of Grey into compost and toilet paper.
Clare Phillipson of Wearside Women in Need launched the "50 Shades of Abuse" campaign in August and had initially asked people to give their copies of the EL James erotic bestseller for a book-burning on Bonfire night.
The group have now changed their plans and the pages will instead be used as toilet paper and then put on the groups compost heap according to the BBC.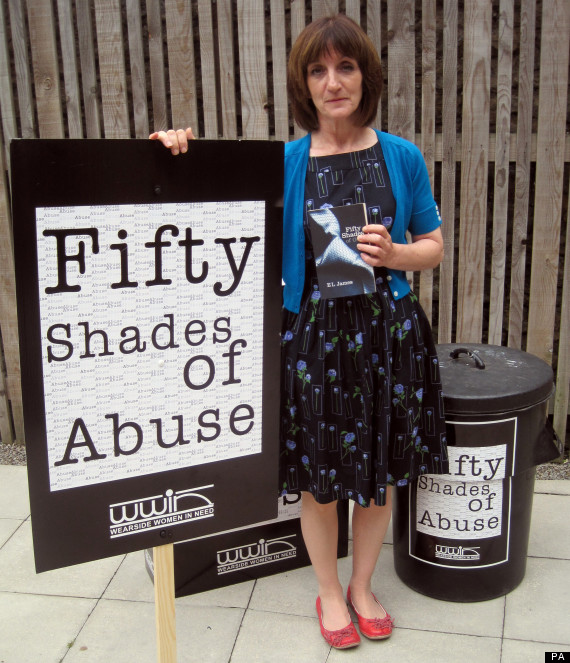 Clare Philipson has said the book can leave women feeling "bewildered"
Philipson said: "They will go back into the ground... although the ideas they represent will continue."
Speaking to the Sunderland Echo at the campaign launch, Philipson said: "It's absolutely disgusting. It normalises abuse, degrades women and encourages sexual violence.
"Some women come away thinking 'is this how I should be behaving in the bedroom' and 'is there something wrong with me because I'm not' and that's not right."
The campaign gained minor celebrity endorsement from agony aunt Denise Robertson who backed calls to bin the novel.
She said: "It's a horrible book.
"I wish it had never been written.
A spokeswoman for publisher, Random House said: "The Fifty Shades trilogy is a work of romantic fiction and the sex scenes in the book are entirely consensual and the woman involved is a willing participant."
Sales figures appear to show Philipson and Robertson is very much in a minority. The book has sold 40m copies in 37 countries and is the fastest selling paperback of all time.
Women In Need were donated 24.
Think 50 Shades was cringe-worthy? Check out the worst book sex scenes ever...
SUBSCRIBE TO & FOLLOW UK DAILY BRIEF