Huffington Post Picture Desk Live: Scroll down for the best news, entertainment, culture and sports pictures of the day, brought to you by The Huffington Post's own picture editors Elliot Wagland, Matthew Tucker and Tahira Mirza.
Follow us on Twitter for links to top pics featured on The Huffington Post.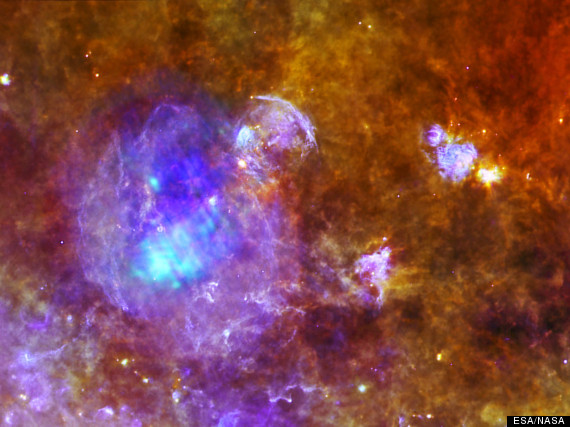 Supernova remnant W44 is the focus of this new image created by combining data from the European Space Agency's Herschel and XMM-Newton space observatories. W44 is the vast purple sphere that dominates the left hand side of this image, and measures about 100 light-years across. XMM-Newton data reveal that the remnant is filled with X-ray emission from extremely hot gas.