Huffington Post Picture Desk Live: Scroll down for the best news, entertainment, culture and sports pictures of the day, brought to you by The Huffington Post's own picture editors Elliot Wagland, Matthew Tucker and Tahira Mirza.
Follow us on Twitter for links to top pics featured on The Huffington Post.
19/11/2012 17:41 GMT
Meerkats Snuggle Up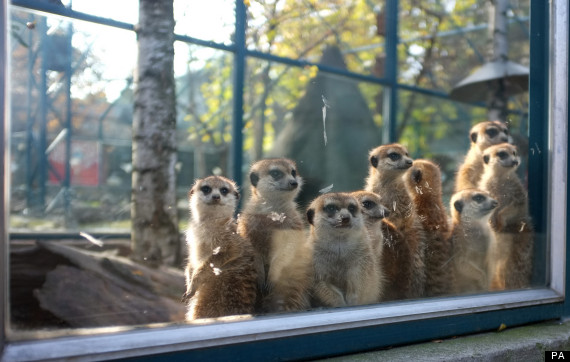 Meerkats snuggle against each other for warmth in the zoo in Belgrade, Serbia
19/11/2012 17:01 GMT
Some Flush Work For World Toilet Day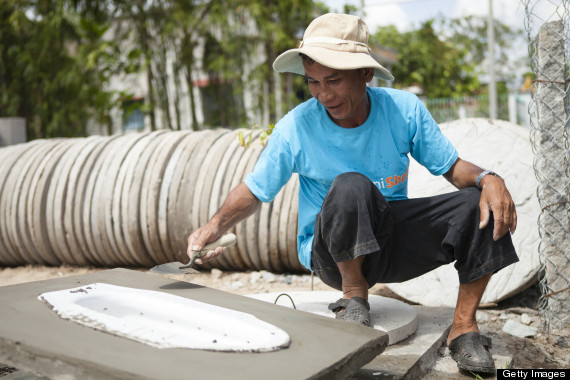 Sanishop employee Nguyen Thanh Liem finishes off a toilet at the Toilet Production Center as part World Toilet Day in Vinh Long, Vietnam.
19/11/2012 16:33 GMT
Stunning Remains Of An Exploded Star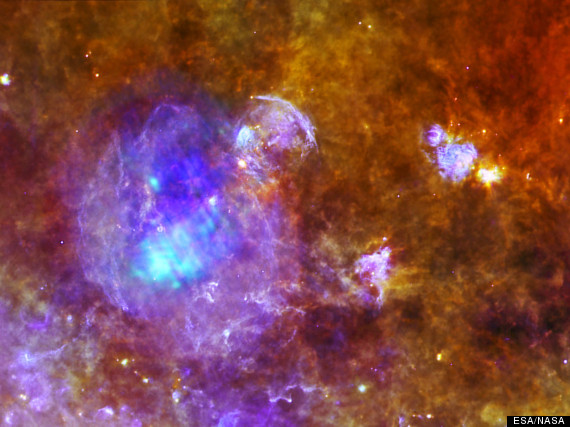 Supernova remnant W44 is the focus of this new image created by combining data from the European Space Agency's Herschel and XMM-Newton space observatories. W44 is the vast purple sphere that dominates the left hand side of this image, and measures about 100 light-years across. XMM-Newton data reveal that the remnant is filled with X-ray emission from extremely hot gas.
19/11/2012 16:18 GMT
Israeli Strike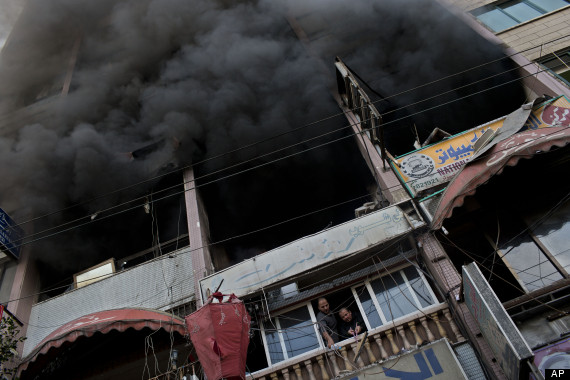 Palestinians remove debris from a building that was damaged after an Israeli strike, in Gaza City, Monday, Nov. 19, 2012. It's the Israel's military second strike on the building in two days. Palestinian militant group Islamic Jihad says an Israeli strike on a Gaza media center has killed one of its top militant leaders.
19/11/2012 16:07 GMT
Shocking Machette Attack In Kenya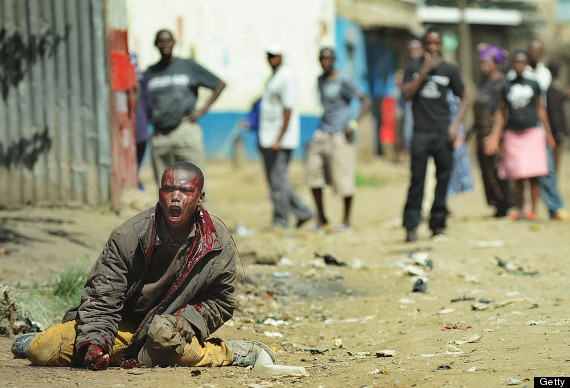 A man bleeds out after he was attacked with machettes by people of Somali ethinicity on November 19, 2012 during inter-ethnic clashes in Nairobi's Eastleigh suburb. Clashes broke out a day after a bomb exploded in a minibus, blamed on sympathisers of Somalia's Al-Qaeda-linked Shebab insurgents, killing seven people and leaving several wounded. A day after the blast, non-Somali Kenyans turned on Somalis and attacked their shops and stalls, accusing them of being responsible for the bomb. No one has claimed responsibility for the blast.
19/11/2012 15:56 GMT
New MP's welcomed to Westminster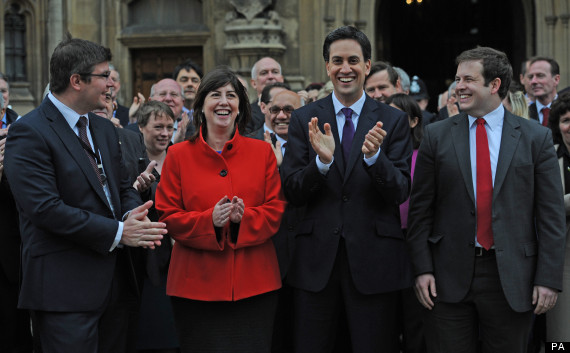 Labour leader Ed Miliband welcomes the newly elected members of parliament to the House of Commons in London, MP for Corby, Andy Sawford (left), MP for Manchester Central, Lucy Powell (second left) and MP for Cardiff South and Penarth, Stephen Doughty (right) after winning their seats in the recent by-elections.
19/11/2012 15:54 GMT
Think I've Flooded The Engine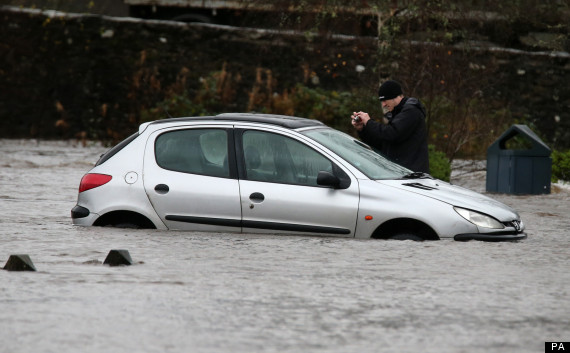 A person takes a picture of a car in a car park in Aberfoyle, which has been flooded after the River Forth burst its banks.
19/11/2012 15:18 GMT
Convicted!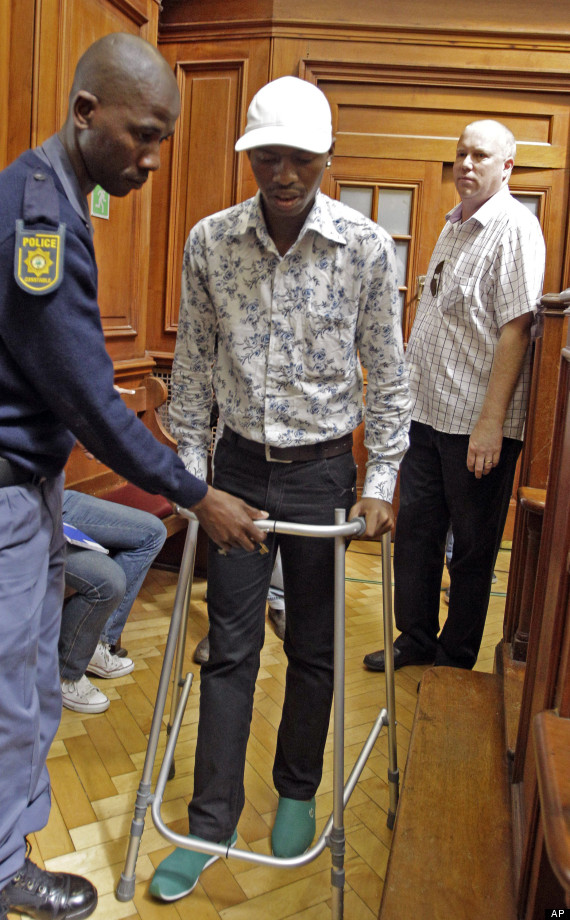 Xolile Mngeni with his walking frame as he approaches the dock, in a courtroom, in Cape Town, South Africa, Monday, Nov. 19, 2012, as he awaits the court's verdict. Mngeni,was arrested for the killing of 28-year-old Anni Dewani. Prosecutors say Mngeni was hired by Dewani's British husband to carry out the November 2010 killing, which was made to look like a car hijacking.
19/11/2012 15:02 GMT
Chantelle Gets Away From It All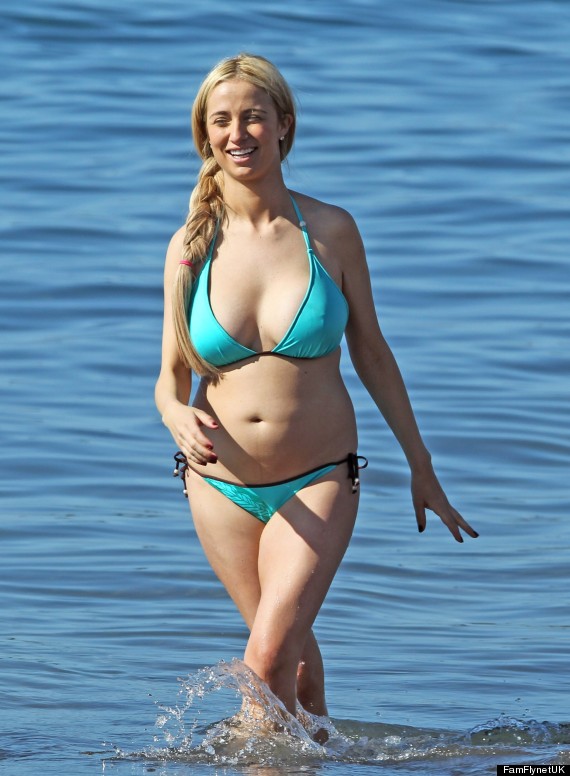 Reality television star Chantelle Houghton taking a break away from the UK and all her troubles after all the recent revelations of her break up to Alex Reid.
19/11/2012 14:56 GMT
Road To Nowhere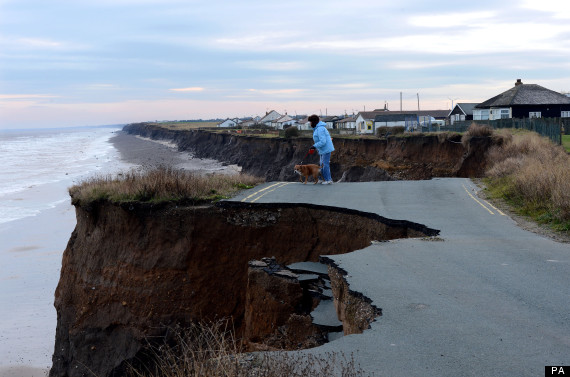 The coastal road between Skipsea and Ulrome collapses into the North Sea. Coastal erosion on the East coast South of Bridlington normally is about 2.5 metres per year but following the wet summer this is increasing in many places leaving homes standing on the edge of cliffs as large cracks
SUBSCRIBE TO & FOLLOW UK DAILY BRIEF