The Huffington Post picture desk live bringing you the best pictures of the day from around the world chosen by our very own photo editors.
Follow The Huffington Post picture desk and our picture editors Elliot Wagland, Tahira Mirza and Matthew Tucker on twitter.

27/11/2012 16:31 GMT
Pirelli 2012 Calendar Launch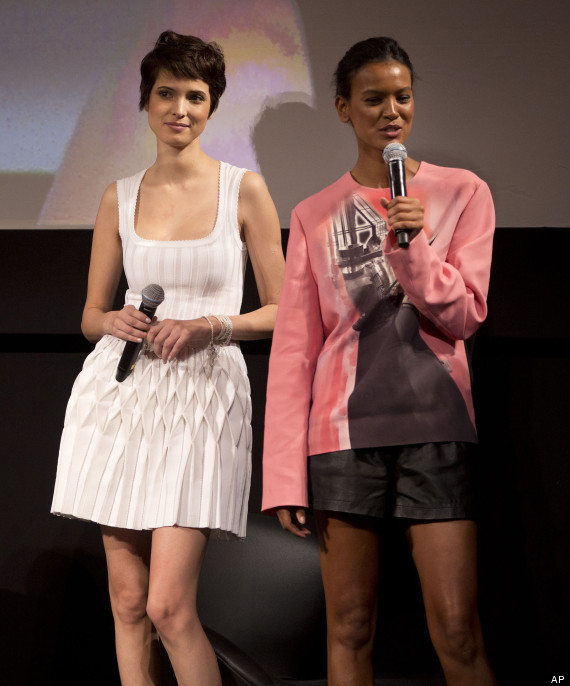 Liya Kebede, right, speaks as she stands next to Hanaa Ben Abdesslem at a press conference launching the 2013 Pirelli Calendar in Rio de Janeiro, Brazil.
27/11/2012 15:59 GMT
David Cameron Meets Floods Victims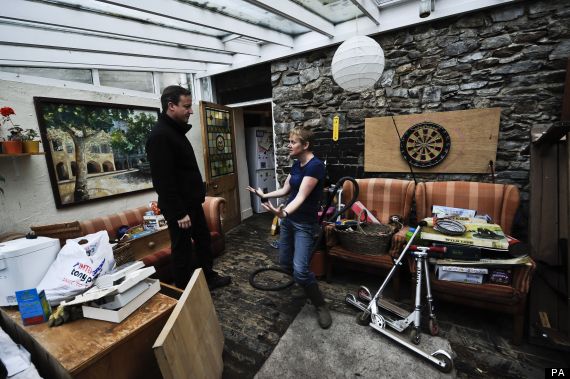 Prime Minister David Cameron listens as resident Musky Kendall, in Buckfastleigh, near Exeter, explains how the floods quickly rose inside her house during the recent floods.
27/11/2012 15:27 GMT
Meerkat Faces Spotted In Garden Fence.......Simples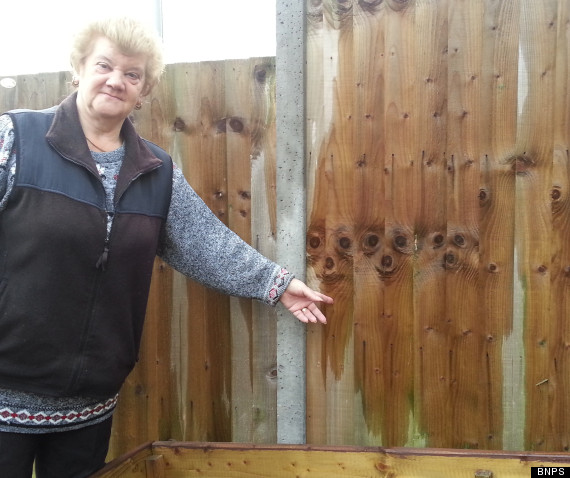 Truly, we are living in strange and wondrous times. And if you want more proof, just take a look at Pamela Warriner's garden fence in Dover, Kent
27/11/2012 15:17 GMT
Jedward Unveil Waxworks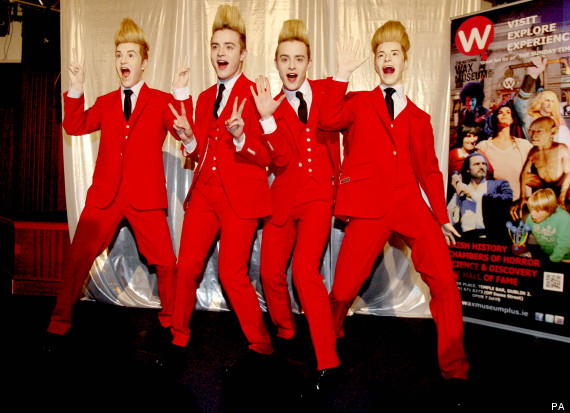 Jedward L-R (John and Edward Grimes) unveil their waxworks at the National Wax Museum in Dame Street, Dublin.
27/11/2012 15:10 GMT
14th World Scotch Pie Championship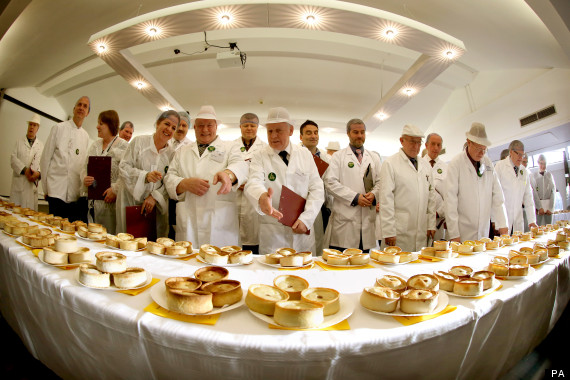 Judges prepare to start judging the 14th World Scotch Pie Championship being held at the Carnegie conference centre in Dunfermline, with the results being announced early next year.
27/11/2012 15:06 GMT
Amir of Kuwait Visit To The UK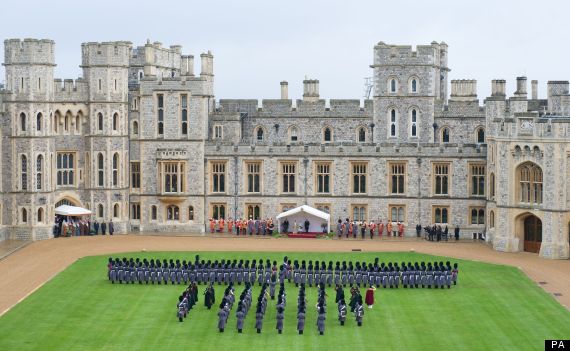 Amir of Kuwait, Sheikh Sabah al-Ahmad al-Sabah with members of the royal family before inspecting the troops at Windsor Castle during his state visit to the United Kingdom.
27/11/2012 13:36 GMT
Barcelona's La Masia XI Vs Levante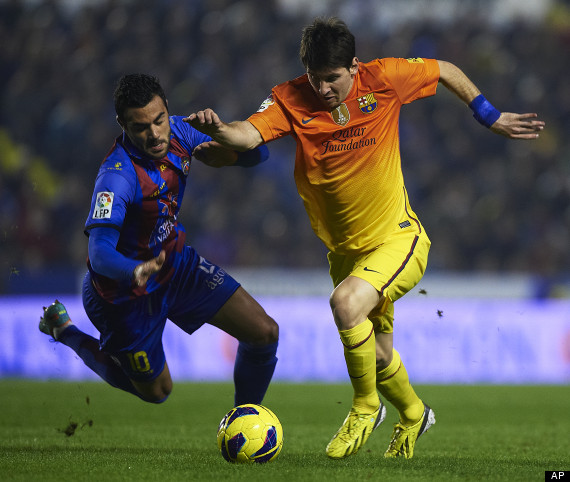 Vicente Iborra (L) of Levante competes for the ball with Lionel Messi of Barcelona during the la Liga match between Levante UD and FC Barcelona at Ciutat de Valencia on November 25, 2012 in Valencia, Spain.
27/11/2012 13:05 GMT
Friends And Family Say Goodbye To Bill Tarmey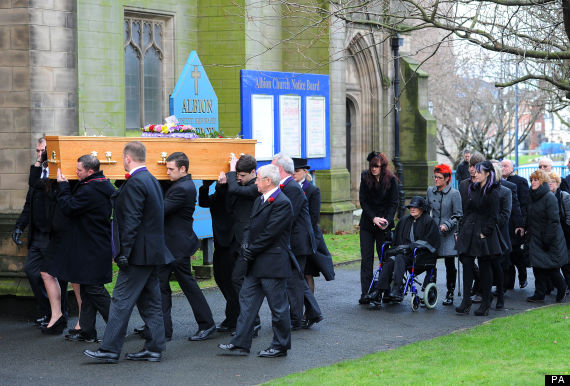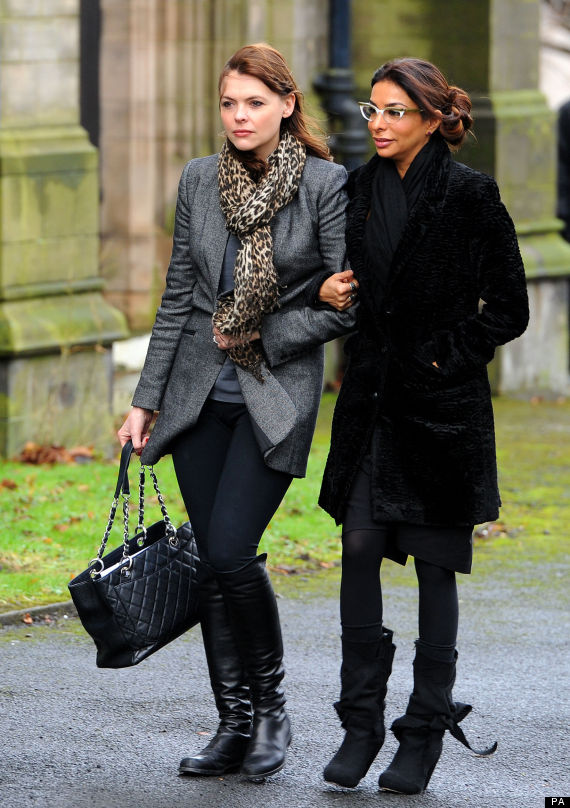 Coronation Street cast members Katie Ford (left) and Shobna Gulati (right) arrive at Albion United Reformed church, in Ashton Under Lyne for the funeral of Coronation Street star Bill Tarmey, who played the soap's Jack Duckworth for three decades.
27/11/2012 11:12 GMT
River Elwy Break It's Banks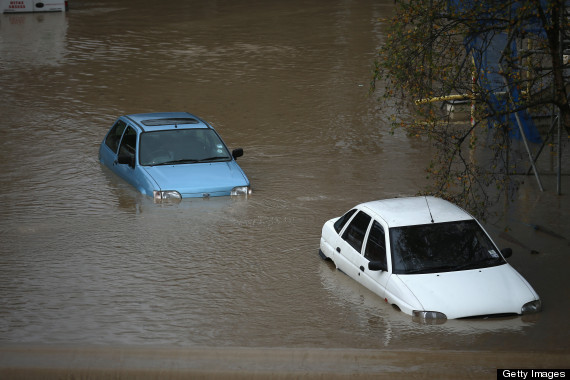 Flood water surround cars while covering the streets of St Asaph in North Wales after torrential overnight rain on November 27, 2012 in St Asaph, United Kingdom. Residents in up to 500 homes in St Asaph have been advised to evacuate as flood waters continue to rise and the River Elwy breaks its banks.
27/11/2012 10:41 GMT
Christmas Barrel Tree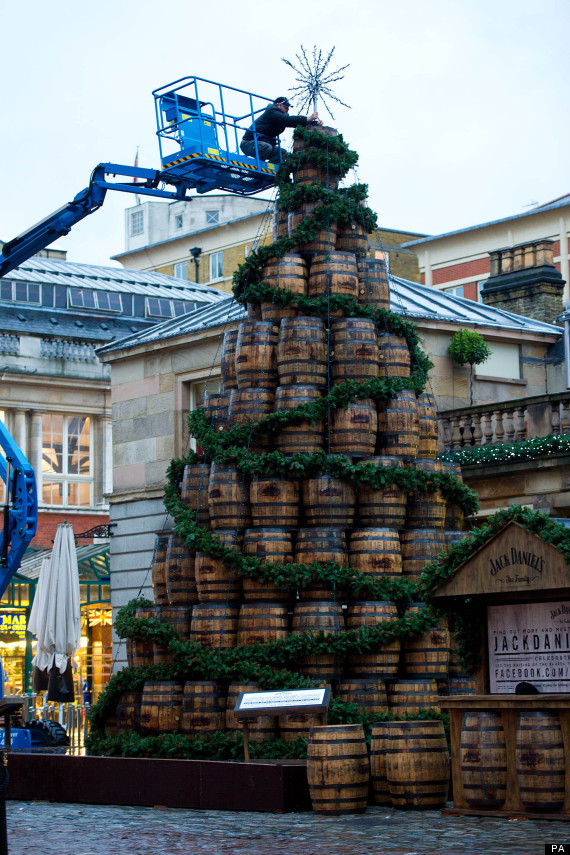 Finishing touches are added to a 26ft high Jack Daniels Christmas Barrel Tree in London's Covent Garden.
SUBSCRIBE TO & FOLLOW UK DAILY BRIEF