The Huffington Post picture desk live bringing you the best pictures of the day from around the world chosen by our very own photo editors.
Follow The Huffington Post picture desk and our picture editors Elliot Wagland, Tahira Mirza and Matthew Tucker on twitter.

03/12/2012 16:14 GMT
The Royal Baby Is Announced The Duke and Duchess of Cambridge are expecting a baby, St James's Palace announced today, The Queen and Duke of Edinburgh, the Prince of Wales and members of both families are delighted with the news, said a spokesman
03/12/2012 16:03 GMT
Royal visit to St Asaph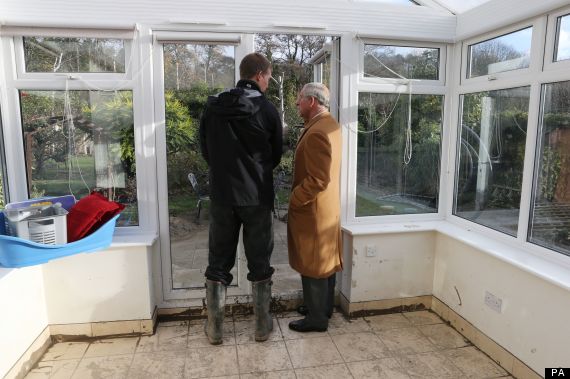 The Prince of Wales talks with flooded home owner Martin Jones, during a visit to emergency services and flood victims in St Asaph, North Wales.
03/12/2012 15:55 GMT
Dinghie Rescue Mission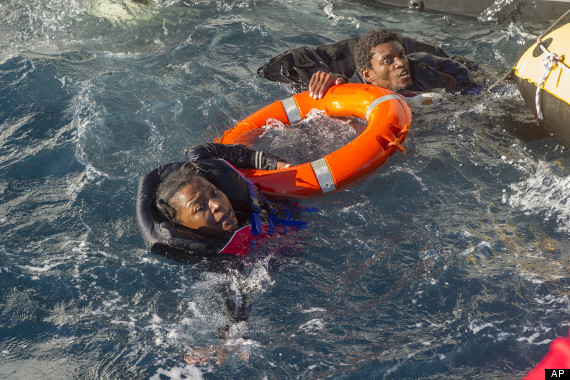 Migrants cling to a lifebuoy just before being rescued by Spanish coastguards in the sea between Spain and Morocco closer to Tangier, Morocco. 22 migrants from 3 dinghies were rescued by Spanish coastguards Monday while another carrying around 7 migrants were rescued by Moroccan coastguards in the same area.
03/12/2012 15:48 GMT
Signed Doodle By David Cameron Goes Under The Hammer A signed doodle by Prime Minister David Cameron is going under the hammer for charity, Mr Cameron's sketch of a sheep with the words 'THINKING OF EWE' written underneath will be sold to raise funds for schemes run by the Cornwall-based Eden Project. Other quirky collectables up for auction include lyrics from the musical Evita signed by Sir Tim Rice, a piece by eminent artist Kurt Jackson, a visionary sketch of the future by Joanna Lumley, James Wong's childhood gardening book and artwork by singer-songwriter Seth Lakeman, The online auction, which takes place between December 6 and 16, is based on the theme of inspiration.
03/12/2012 15:42 GMT
Overloaded Delivery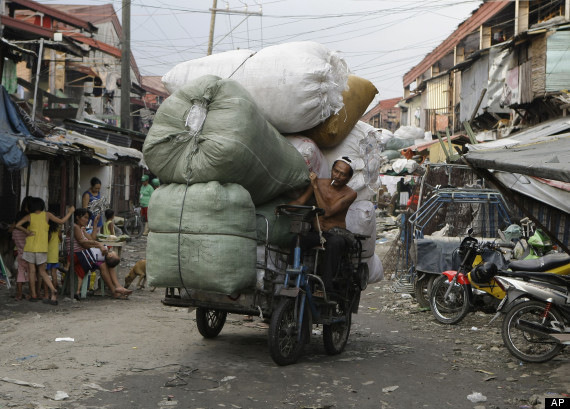 A Filipino man negotiates his motorized bicycle along a dirt road as he brings loads of used plastics which he will sell at a junk shop in a poor district in Manila, Philippines. Many survive on odd jobs in poor communities in the country, where nearly a third of the 90 million population wallow in poverty.
03/12/2012 15:40 GMT
A Moody Sunrise The French Alps are seen from Geneva under heavy clouds at sunrise
03/12/2012 15:07 GMT
Anyone Know Where I Can Get A Poinsettia Plant?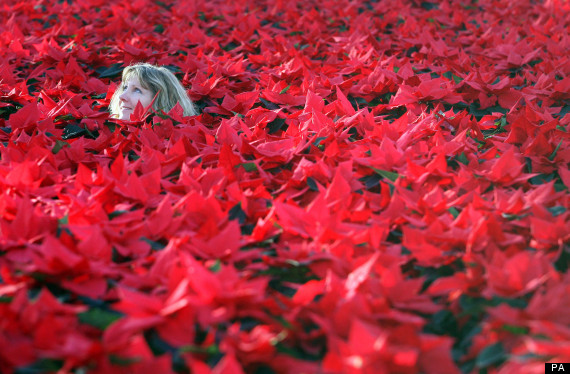 Carolyn Spray amongst her five thousand Poinsettia plants ready for the Christmas season at the Pentland Plants garden centre near Edinburgh.
03/12/2012 14:27 GMT
That's A Jolly Nice Trophy!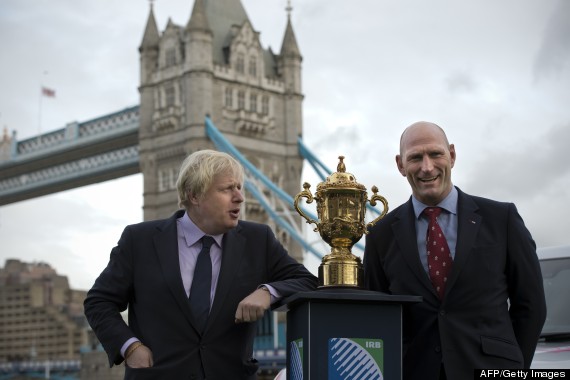 Mayor for London Boris Johnson and former England rugby player Lawrence Dallaglio pose for a photograph beside The Webb Ellis Cup in fornt of Tower Bridge ahead of the Rugby World Cup draw in London. Teams in the top three bands are to be drawn for the England 2015 tournament. There will be four pools of five teams to compete at the Rugby World Cup 2015. Band 1 consists of: New Zealand, South Africa, Australia and France. Band 2 consists of: England, Ireland, Samoa and Argentina. Band 3 consists of Wales, Italy, Tonga and Scotland. The final two positions in each pool will be allocated to the eight qualifying places which are still available.
03/12/2012 13:47 GMT
Double Take Shane Warne stands infront of a painting of himself during the Big Bash League season launch at Southbank Spillway in Melbourne, Australia
03/12/2012 13:11 GMT
No More Nails Excavators are seen tearing down the five-storey apartment building in the middle of a newly-built road in Wenling, in eastern China's Zhejiang province. Local authorities said that the house was bulldozed after its owners, duck farmer Luo Baogen and his wife, agreed to accept compensation of 40,000 USD. The phenomenon is called a 'nail house' in China, as such buildings stick out and are difficult to remove, like a stubborn nail
SUBSCRIBE TO & FOLLOW UK DAILY BRIEF