The Huffington Post picture desk live bringing you the best pictures of the day from around the world chosen by our very own photo editors.
Follow The Huffington Post picture desk and our picture editors Elliot Wagland, Tahira Mirza and Matthew Tucker on twitter.

04/12/2012 18:20 GMT
Prince William Leaving King Edward VII Private Hospital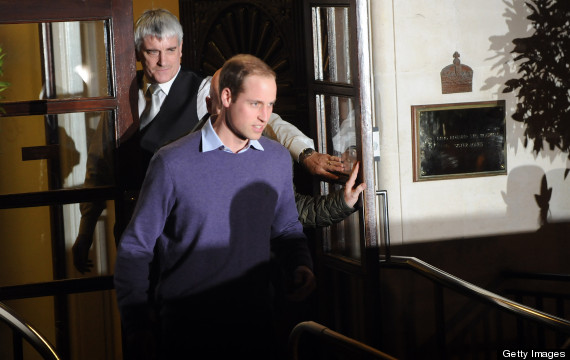 Prince William Duke of Cambridge departs the King Edward VII Private Hospital. Catherine, Duchess of Cambridge spent her first night in the hospital after yesterday's announement of her pregnancy and the fact she was suffering from hyperemesis gravidarum or acute morning sickness at King Edward VII Hospital in London
04/12/2012 18:15 GMT
New York's New Neighbourhood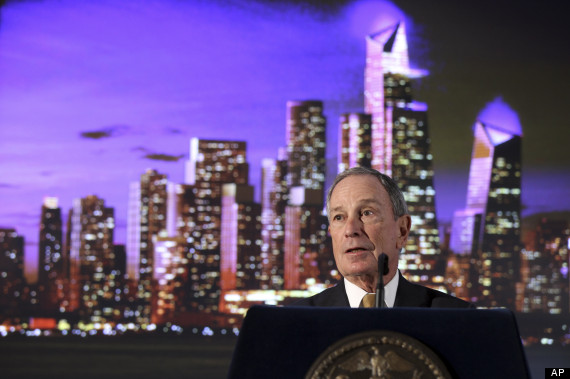 New York City Mayor Michael Bloomberg stands by by an artist's rendering of a new neighborhood called Hudson Yards as he speaks during the ground breaking ceremony. The 26-acre site on Manhattan's west side is the planned home for a new business district. Those connected to the Hudson Yards plan envision millions of square feet of office space and housing, as well as a riverfront park and a cultural center.
04/12/2012 17:23 GMT
Hague meet Hillary at NATO HQ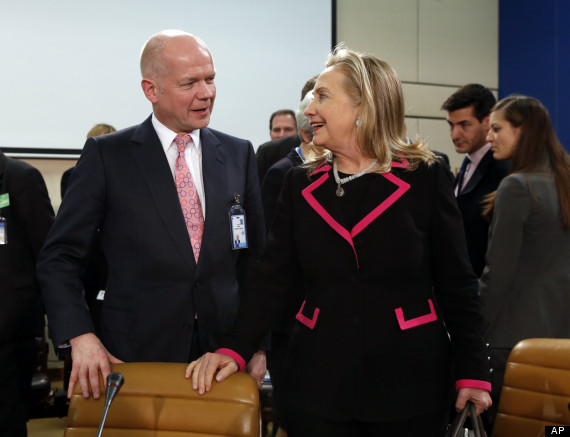 U.S. Secretary of State Hillary Rodham Clinton with British Foreign Secretary William Hague during the North Atlantic Council (NAC) meeting at the NATO headquarters in Brussels
04/12/2012 17:07 GMT
Typhoon Bopha Hits The Philippines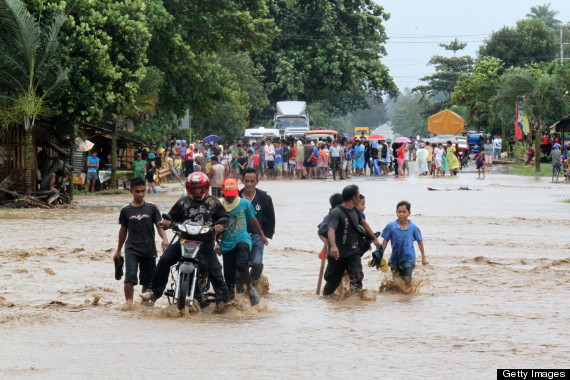 Residents cross a flooded road after heavy rains and strong winds, brought about by Typhoon Bopha, hit the township of Mabini in the province of Compostela Valley in the southern Philippines. Typhoon Bopha made landfall in the southern Philippines bringing heavy rain and wind gusts of 210 km/h (130mph). So far at least 40 have died and over 40,000 people have been forced into shelters.
04/12/2012 16:48 GMT
Alliance Party Protest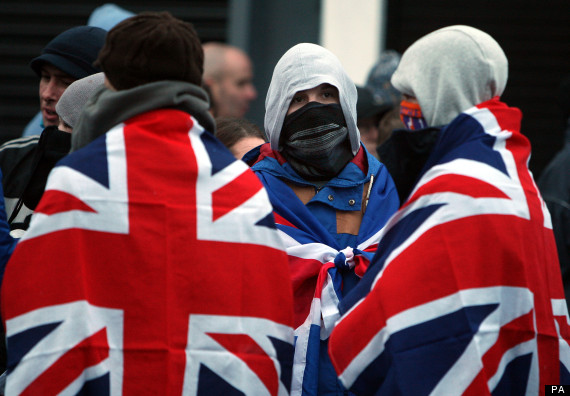 Protest outside the Alliance Party office in East Belfast belonging to Naomi Long, following the decision by Belfast City Council to stop flying the union flag every day.
04/12/2012 15:54 GMT
National Newspaper Editors Meet Cameron To Discuss Press Regulation

The editors came in two-by-two, trooping into Downing Street for a briefing with the Prime Minister on the Leveson Inquiry, the meeting of, arguably, the most powerful people in the country. After two and a half years in power, told off by the press on a daily basis, it was Cameron's turn to lay down the law. But the editors who went in and then emerged out of the black door did not look like they expected or had received a roasting.
04/12/2012 15:41 GMT
... And Here's One I Made Earlier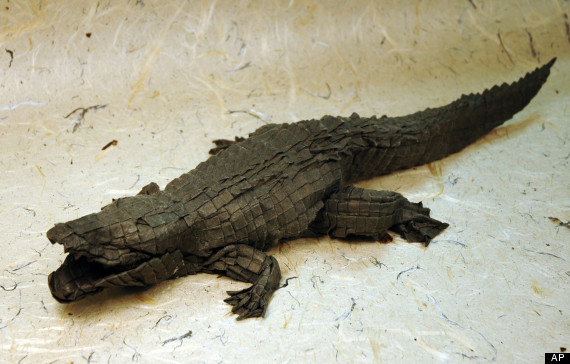 An origami model of an alligator. Designed by Micheal G. LaFosse. the finished piece is 18 inches long. It was folded from a 6-foot by 6-foot piece of paper made by Richard Alexander
04/12/2012 15:38 GMT
Goodbye Dandy Print A copy of the last ever print edition of The Dandy children's comic is displayed in London, England. DC Thompson, publishers of the comic, say that after 75 years Desperate Dan and Korky the Cat will become online digital characters only after a drop in print sales
04/12/2012 15:05 GMT
Cameron & Clegg Back To School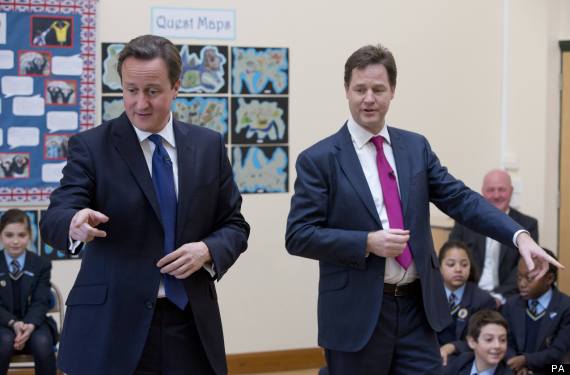 Prime Minister David Cameron and Deputy Prime Minister Nick Clegg meet children at Corpus Christi Roman Catholic Primary School in Brixton in London.
04/12/2012 14:54 GMT
Probably The Best Xmas Present Ever?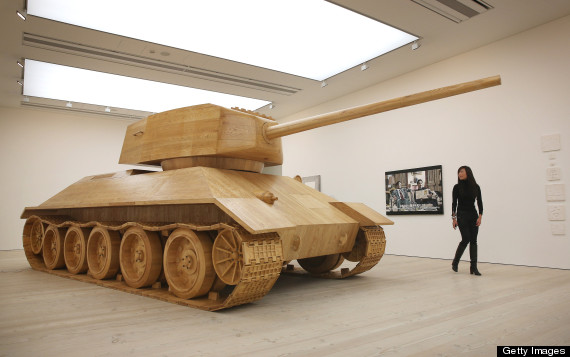 A visitor looks at artist Amy Cheung's full size wooden 'Toy Tank' at the 'Hong Kong Eye' exhibition at Saatchi Gallery in London. The Hong Kong Eye Presented by Prudential is the first major international showcase of contemporary art from the city anywhere in the world and runs from 5 December 2012 to 12 January 2013
SUBSCRIBE TO & FOLLOW UK DAILY BRIEF