So here he is, making retrospective appearances as the Royal Wedding, Felix Baumgartner's space jump, the 1966 World Cup and more.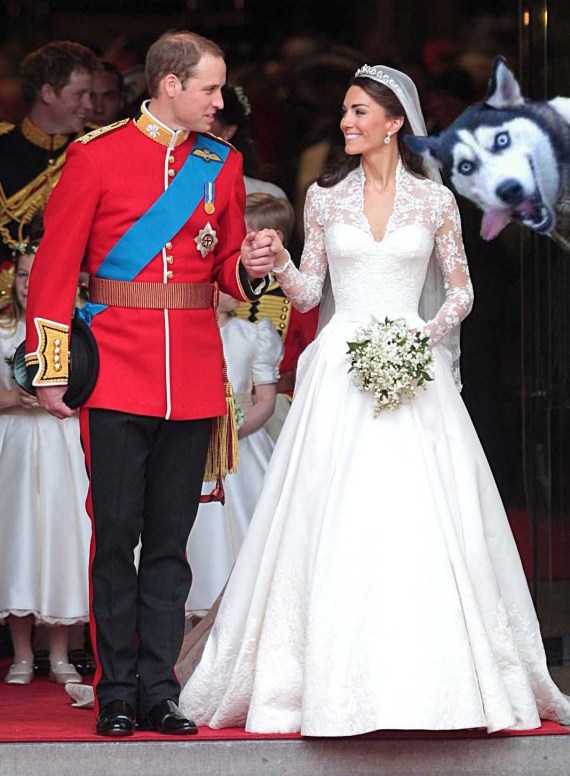 If you'd like to see our wide-eyed canine superstar in any other iconic shots, let us know in the comments below.
Oh, and if you've been photobombed (doesn't matter if it wasn't by a husky), send us your #photobomb pictures at ukpicturedesk@huffingtonpost.com
SEE ALSO:
SUBSCRIBE AND FOLLOW
Get top stories and blog posts emailed to me each day. Newsletters may offer personalized content or advertisements.
Learn more