Christopher Maloney Calls Carolynne Poole 'Bitter' In Twitter Tirade
'The X Factor' might be over for another year but the backstage rumour mill is still in overdrive, particularly where Christopher Maloney is concerned.
Chris - who came third in this weekend's final - is at the centre of yet more controv after allegedly lashing out at show producers and contestant Carolynne Poole at the weekend.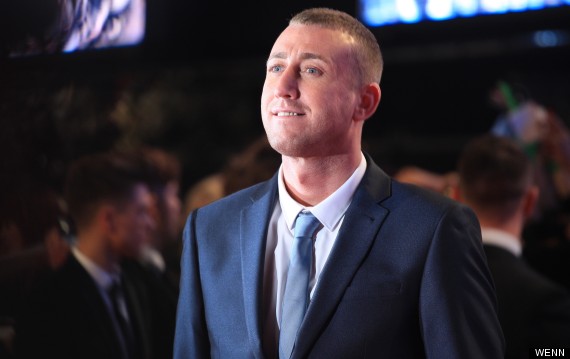 Christopher Maloney
The shaky scouser claims he didn't take part in Sunday's live final after being signed off with a sore throat but insiders claim show bosses refused to let him perform after he reportedly turned up late and hungover to rehearsals on Sunday.
According to the Mirror, after being voted off on Saturday night, Chris hit the town with a group of mates until 4am on Sunday morning and rocked up to rehearsals 'worse for wear'. When show producers told him he was too late to be involved he "stormed off again and left in a strop."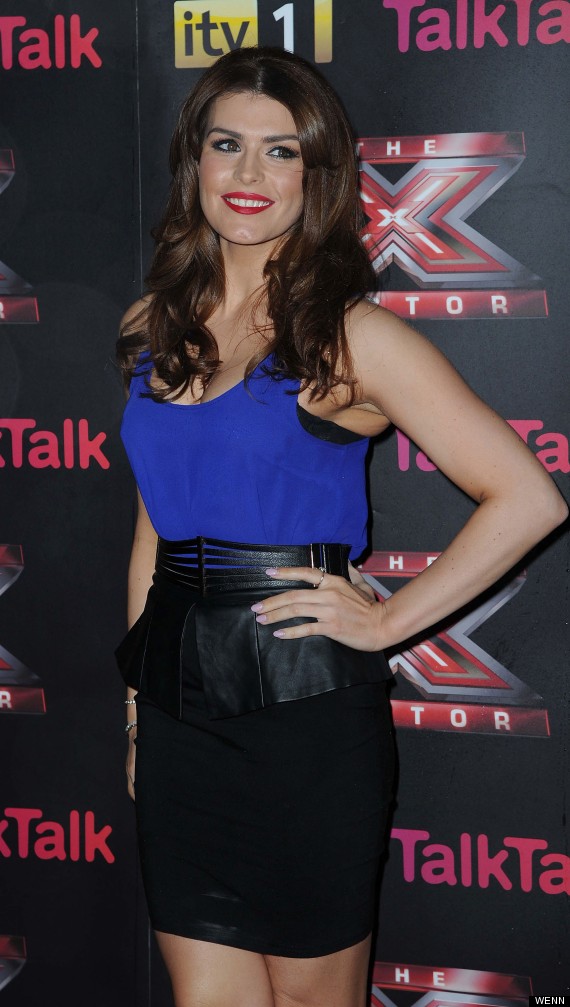 Christopher called Carolynne Poole 'bitter' in a tweet
An 'X Factor' spokesman later told the paper: "Chris decided he no longer wanted to be part of The X Factor Final and has gone back to Liverpool."
Carolynne Poole - who was voted off in the first live show - then sent a tweet, which appeared to be aimed at Chris, saying: "X Factor can also create monsters it would seem!"
@CarolynnePoole

Carolynne Poole
X Factor can also create monsters it would seem!
Cue an angry response from Chris and a mini-Twitter meltdown...
@Rowetta

Rowetta
@ChrisMaloney77

Christopher Maloney
thank u
@TheXFactor
had a wonderful Time. an amazing experience. love u all. sorry I had a sore throat an doctor signed me off. good luck x
@ChrisMaloney77

Christopher Maloney
take no notice of crap in papers! I'm fine. it's just a final stretch of sensational headlines lol. whatever xx we know the truth xx
@ChrisMaloney77

Christopher Maloney
yes I am being bullied! big time. there u go xx witch hunt xx
@ChrisMaloney77

Christopher Maloney
thank u all so much for ur love help and support. thinking everyone wants a final dig. disgusting xx love u na nite xx
Christopher isn't the only 'X Factor' finalist who seems to be upsetting people today. James Arthur's been busy too...
HUFFPOST UK CELEB ON FACEBOOK | FOLLOW US ON TWITTER
X Factor: The Biggest Losers
Poor old Joe McElderry might have won series six but it was undoubtedly runner-up Olly who ended up victorious. Where Joe's career never really got started, Olly bagged himself a no.1 single with Please Don't Let Me Go and a double platinum debut album. His second album hit the shelves in November and he's currently presenting X Factor spin-off show The Xtra Factor. (Pic: Wire Image)

They were thrown together at Bootcamp after they failed to make the grade as solo acts - but for Louis, Harry, Zayn, Niall and Liam it was probably the best thing to ever happen to them. One Direction zoomed straight to the final of the seventh series and while they only finished third, Uncle Simon wasn't going to let them go that easily. Their debut single What Makes You Beautiful shot straight to number one, and their album Up All Night hit number two. Something tells us these lads could be here for a while... (Pic: Rex)

Cher Lloyd was one of the most controversial acts in the seventh series of the show, despite being 'right up Cheryl Cole's street'. While she only finished fourth, the pint-sized popstar was snapped up by Simon and whisked off to LA to record with top American producers. She returned to these shores with her Marmite single Swagger Jagger, which hit the top spot in the summer of 2011. An album soon followed, as did more snarly attitude. (Pic: Rex)

Dagenham gal Stacey might not have won the singing comp but she's gone on to become something of a reality star after being crowned Queen of the Jungle on I'm A Celebrity... Get Me Out Of Here! And thanks to Kerry Katona's extra-curricular habits she's also replaced her as the face of 'mum's favourite' Iceland - no surprise then, that she was also voted Mum of the Year. And it looks like singing is back on the agenda too, with an album in the pipeline and live gigs around the country. (Pic: Getty)

In the closest ever X Factor final, bin man Andy was pipped to the post by Shayne Ward by just 1.2% of the vote. It was still enough for him to secure a recording contract and his debut album reached no.2 (beaten to the top spot by fellow X Factor losers Journey South). Other less successful albums followed before Andy was chosen to represent the UK at the 2008 Eurovision Song Contest. He came last. Despite this, his website describes him as a man 'who has braved and exceeded all expectations over the last 4 years'. Hmmm. (Pic: Getty)

Proving that a little luck can go a VERY long way, the former stripper made it to the quarter finals of series two and even managed to score a number 1 single (the all-time classic It's Chico Time) before doing the obligatory tour of Butlins. He later went on to sing at Muslim events under his original name of Yousseph Slimani and even re-recorded his first single as It's England Time after having a vision that England won the 2010 World Cup. Oh dear. He is now married to the sister of tennis star Nenad Zimonjic who he is expecting his third child with. (Pics: Rex)

For every JLS there are a dozen Eoghan Quiggs (or Eggnog as he *coughs*affectionately became known). Despite bagging himself a record deal and a support slot on Boyzone's UK tour, things sped downhill quickly for the big-haired Irish lad after his debut album flopped and was declared 'the worst album in the history of recorded sound' by the Guardian. Ouch. He was last seen popping up on Harry Hill's TV Burp. Say no more. (Pic: Redferns)

The four piece vocal troupe might have been runners-up to series 1 winner Steve Brookstein but actually went on to outsell him - shifting 240,000 copies of their debut album in the first week of release - but eventually split in 2007 due to disagreements within the band. Nothing has been heard from any of them since apart from ickle Jonathan (the blond) who is about to embark on a mammoth eight date 'intimate' tour of the likes of Hartlepool. Aaah, the fickle finger of fame. (Pic: Rex)

Who'd have thought that Irish twins John and Edward Grimes would go so, so far? Despite no obvious talent the brothers are already both millionaires and can count David Cameron amongst their fans. They've released two albums, been the face of Nintendo DS , Rowntrees Randoms, Travel Supermarket and Shake 'n' Vac and represented Ireland in the Eurovision Song Contest. Heck, they've even performed for President Obama. And then they had a turn in Celebrity Big Brother for a reported £1million. (Pic: Getty)

If ever there was proof that you don't need to win X Factor to go on to have a successful career then JLS are it. The boys' debut album sold over a million copies, they've had five number one singles (the only X Factor act to do so), won two Brits and four MOBOs. And if any further proof were needed that JLS have hit the big time - they also have their own line of condoms. (Pic: Getty)

Life's been pretty good for Lucy since appearing on the X Factor. She landed a modelling contract (and became the face and body of Wonderbra), performed opposite rumoured love interest Nick Jonas on the London stage, spent a year in Les Mis and is about to give a pop another stab. She was briefly linked to Louis from One Direction and is currently dating Cameron Mackintosh's personal trainer after being introduced by the impresario. Busy gal. (Pic: Film Magic)

If it wasn't for a certain Leona Lewis, Ray would have won the third series of X Factor but had to make do with the runner's up role. He still managed to bag himself a number 1 album though before being unceremoniously dumped by Mr. Cowell. Proving you can't keep a chipmunk-faced crooner down, he went on to star in Grease the Musical before skating off as the winner of Dancing on Ice in 2009. He was last spotted opening a fete but things are looking up again with a panto and another stint in Grease in the pipeline. (Pic: Rex)

Rebecca kept in the spotlight post-X Factor after hitting the headlines thanks to her relationship with 18-year-old Zayn Malik from One Direction, who is six years her junior. She insisted she was "genuinely in love" with her fellow X Factor finalist but they split in summer 2011. Despite advertising Walkers crisps on the telly she's signed to Epic Records who have help steer Olly Murs and JLS on to chart success. Her album Heaven was released in December. (Pics: Wire Image)

The classically trained Welsh baritone had already been in the biz for a number of years before auditioning for The X Factor and he's continued to do well since. His debut album went platinum, he completed a 27-date solo tour of the UK, performed for Andrew Lloyd Webber's 60th birthday in Hyde Park and was even asked by Prince Charles to become a patron of The Prince's Trust. He's just released his third album and is set to join Grease the Musical on tour as well as reprising his role of Khashoggi in We Will Rock You. (Pic: Rex)

'Barking mad' Rowetta (Simon Cowell's words, not ours) has popped up on The Weakest Link, Celebrity Scissorhands and Footballers' Wives since leaving The X Factor but also continues to sing in musical theatre. She's featured in productions of The Best of Broadway, Christmas on Broadway and the Songs of Sister Act but her biggest recent claim to fame was being sampled on the Black Eyed Peas hit Boom Boom Pow. (Pic: Rex)

Love-em-or-hate-em smiley siblings Sean and Sarah left the competition and headed straight into the recording studio thanks to Simon Cowell but despite recording with some of the biggest names in pop - including Pete Waterman - the duo's debut album didn't exactly set the charts alight and they were quickly dropped. Undeterred, they've since released another album independently and were last seen touring Butlins up and down the land. (Pic: Rex)
href="http://www.huffingtonpost.co.uk/2012/11/06/huffpost-celeb-awards-201_n_2082275.html" target="_hplink">VOTE IN THE 2012 HUFFPOST CELEB AWARDS