James Arthur might have won 'The X Factor' but he's already making enemies in the music biz - including 2010 champ, Matt Cardle.
The 'Run For Your Life' singer has taken to Twitter to respond to James' claims that previous male winners of the show haven't been very successful because they've make rubbish albums, telling him: 'You haven't sold two million records yet.'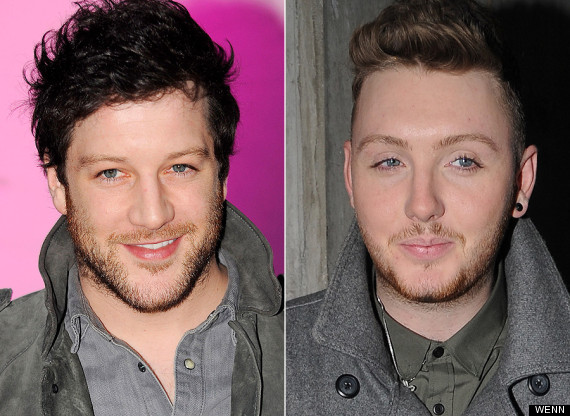 Matt Cardle and James Arthur
According to the Mirror, James said: "I find the statistics ridiculous, the blokes that have won before have had a niche, they haven't sold records because they haven't made great albums. That's the bottom line.
"This show has evolved. If either me or Jahmene won, the albums will be good and they will sell. There's creative control this year, there hasn't been that before."
But Matt wasn't about to take that lying down and posted a series of Tweets aimed squarely at the newly crowned 'X Factor' winner.
HUFFPOST UK CELEB ON FACEBOOK | FOLLOW US ON TWITTER
"I think you are so talented bro and I really hope you win tonight, but you haven't sold 2 million records... yet," he wrote.
"You haven't had two Top 10 albums… yet. So disappointed you're slagging off my work and my career."
"You're not just slagging me off, but Eg White, Biff Stannard, Steve Booker, and so many other incredible writer producers.
"I appreciate everyone's opinion. I've ALWAYS said James is an amazing talent but today he has slagged off my work in the press. Disappointing"
James, over to you...
UPDATE: We'd previously stated that Matt Cardle had removed the tweets that are reproduced in this story. This wasn't the case and we have updated this story accordingly.
X Factor: The Biggest Losers
href="https://www.huffingtonpost.co.uk/2012/11/06/huffpost-celeb-awards-201_n_2082275.html" target="_hplink">VOTE IN THE 2012 HUFFPOST CELEB AWARDS
WIN A SONY XPERIA TABLET IN OUR CHRISTMAS COMP