The Huffington Post picture desk live bringing you the best pictures of the day from around the world chosen by our very own photo editors.
We would love to hear your thoughts on the stories of the day - leave a comment at the bottom of the blog.
Follow The Huffington Post picture desk and our picture editors Elliot Wagland, Tahira Mirza and Matthew Tucker on twitter.

12/12/2012 15:57 GMT
Alex Salmond Unveils His 2012 Christmas Card First Minister Alex Salmond at the unveiling of his Christmas card for 2012 at the Royal Botanic Garden in Edinburgh. The cover of the card shows a painting by Dame Elizabeth Blackadder of an array of flowers and plants. The original image will be auctioned in the new year with proceeds shared by four charities and good causes - Breakthrough Breast Cancer, Dyslexia Scotland, the Scottish Steelworkers Memorial Fund and the Sick Kids Friends Foundation - a charity chosen by Dame Elizabeth
12/12/2012 15:54 GMT
Feeding Time A British birdwatcher was stunned when a friendly fox gobbled up his picnic right out of his hands. Richard Harris, 51, was sitting in one of his favourite parks enjoying a light lunch when the bushytailed creature ambled up. To his surprise, the young female happily tucked into some crisps he held out with his fingers. Retired Mr Harris said: "She came up and very carefully took my onion rings from me. I was amazed. "This carried on until we had finished the entire packet, and she didn't catch my fingers in her teeth once. "I really didn't think the fox would eat straight out of my hands without any hesitation. "It's a special moment I will remember for a long time".
12/12/2012 15:28 GMT
Frost Covers The UK A frozen spider web on a tree in South Derbyshire. Freezing fog played havoc with travel today, with flights cancelled, roads jammed and delays on main line rail and Tube services
12/12/2012 13:18 GMT
Liz Puckers Up For Shane Shane Warne kisses Liz Hurley in the players rooms after winning the Big Bash League match between the Perth Scorchers and the Melbourne Stars at WACA in Perth, Australia
12/12/2012 13:09 GMT
Milky Way Over Quiver Tree Forest

In front of a famous background of stars and galaxies lies some of Earth's more unusual trees. Known as quiver trees, they are actually succulent aloe plants that can grow to tree-like proportions. The quiver tree name is derived from the historical usefulness of their hollowed branches as dart holders. Occurring primarily in southern Africa, the trees pictured in the above 16-exposure composite are in Quiver Tree Forest located in southern Namibia. Some of the tallest quiver trees in the park are estimated to be about 300 years old. Behind the trees is light from the small town of Keetmanshoop, Namibia. Far in the distance, arching across the background, is the majestic central band of our Milky Way Galaxy. Even further in the distance, visible on the image left, are the Large and Small Magellanic Clouds, smaller satellite galaxies of the Milky Way that are prominent in the skies of Earth's southern hemisphere, Photo By Florian Breuer
12/12/2012 12:43 GMT
What's Happened To Chers Face??? Cher is seen at Los Angeles International Airport in Los Angeles, California.
12/12/2012 12:08 GMT
Camilla Has Her Hands Full Camilla, Duchess of Cornwall arrives at Battersea Dog and Cats Home with her two Jack Russell terriers Beth and Bluebell in London, England. The Duchess of Cornwall as patron of Battersea Dog and Cats home visited with her two Jack Russell terriers Beth, a 3 month old who came to Battersea as an unwanted puppy in July 2011 and Bluebell a nine week old stray who was found wandering in a London Park.
12/12/2012 11:30 GMT
Twitter Is Blessed! Pope Tweets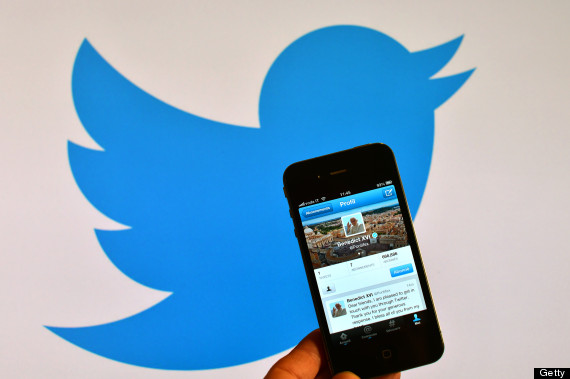 A smartphone showing the first twitter message of Pope Benedict XVI is held in front of a computer showing the logo of Twitter on December 12, 2012 in Rome. Pope Benedict XVI sent his first Twitter message from a digital tablet on Wednesday during his weekly general audience using the handle @pontifex, blessing his hundreds of thousands of new Internet followers.
12/12/2012 11:29 GMT
Theresa May On Immigration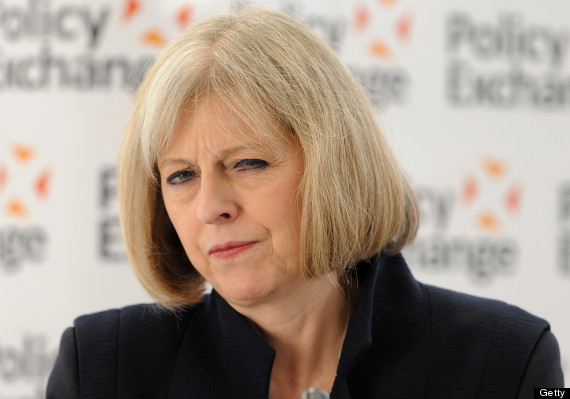 Home Secretary Theresa May makes a speech on Immigration at The Policy Exchange on December 12, 2012 in London, England. Simplified visa applications for overseas students was set out by May in a bid to encourage more visits to the UK.
12/12/2012 11:28 GMT
Let It Snow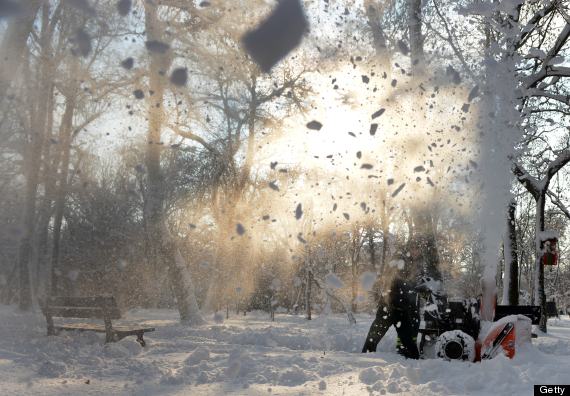 A worker removes snow by using a snow blower in a park in Bucharest.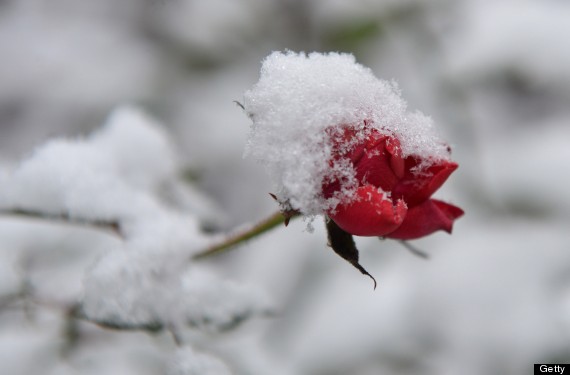 A rose is covered in snow in a garden in Bremen, northwestern Germany
SUBSCRIBE TO & FOLLOW UK DAILY BRIEF