The Huffington Post picture desk live bringing you the best pictures of the day from around the world chosen by our very own photo editors.
We would love to hear your thoughts on the stories of the day - leave a comment at the bottom of the blog.
Follow The Huffington Post picture desk and our picture editors Elliot Wagland, Tahira Mirza and Matthew Tucker on twitter.

14/12/2012 17:20 GMT
Kim Goes On A Wilde Ride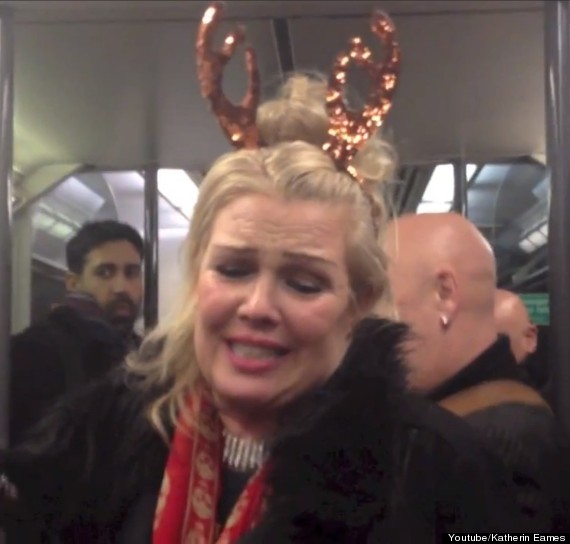 80's Pop sensation Kim Wilde merrily sings 'Kids In America' with her brother on guitar during a train journey home after what seems a very merry night out
14/12/2012 16:17 GMT
Newtown Bee Shooting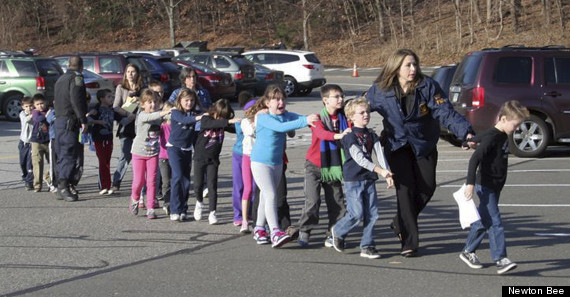 In this photo provided by the Newtown Bee, Connecticut State Police lead children from the Sandy Hook Elementary School in Newtown, Conn., following a reported shooting there Friday, Dec. 14, 2012.
14/12/2012 15:58 GMT
Born In The Midst Of Chaos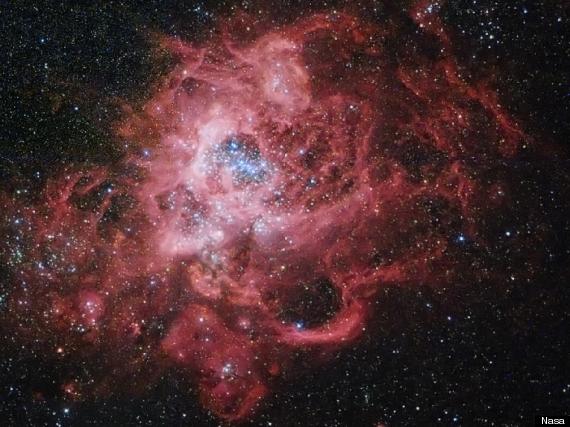 Stars are sometimes born in the midst of chaos. About 3 million years ago in the nearby galaxy M33, a large cloud of gas spawned dense internal knots which gravitationally collapsed to form stars. NGC 604 was so large, however, it could form enough stars to make a globular cluster. Many young stars from this cloud are visible in this image from the Hubble Space Telescope, along with what is left of the initial gas cloud. Some stars were so massive they have already evolved and exploded in a supernova. The brightest stars that are left emit light so energetic that they create one of the largest clouds of ionized hydrogen gas known, comparable to the Tarantula Nebula in our Milky Way's close neighbor, the Large Magellanic Cloud.
14/12/2012 15:54 GMT
Northern Lights In Europe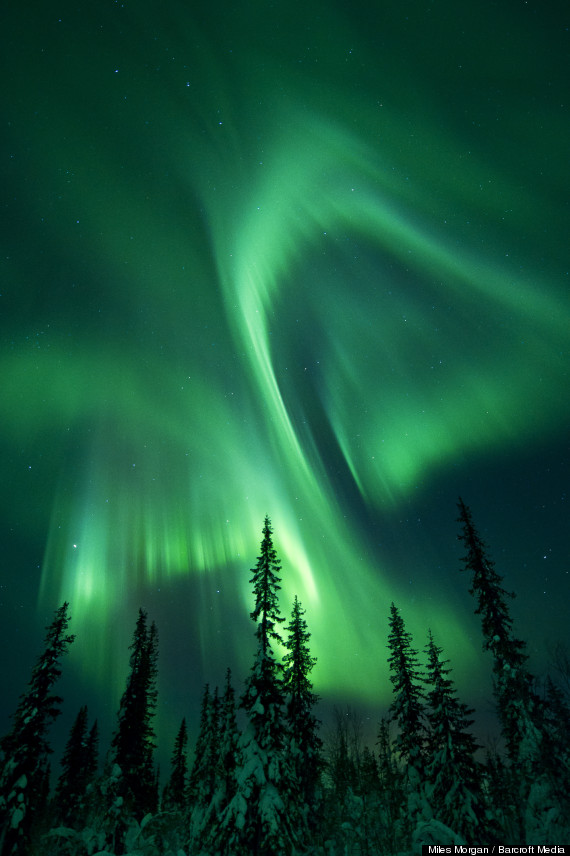 Aurora borealis pictured over a pine forest near Kiruna, Sweden. A DAZZLING array of lights dance across the sky in a series of stunning images captured in the Arctic borders of Europe. The northern lights, or aurora borealis, occurs when highly charged electrons from the solar wind interact with elements in the earth's atmosphere. Amateur photographer Miles Morgan, 42, took these pictures on a tour of the Lofoten Islands in Norway and pine forests near Kiruna, Sweden. He said: "The first time I saw the lights I was completely gobsmacked
14/12/2012 15:42 GMT
Ukraine Parliament Fight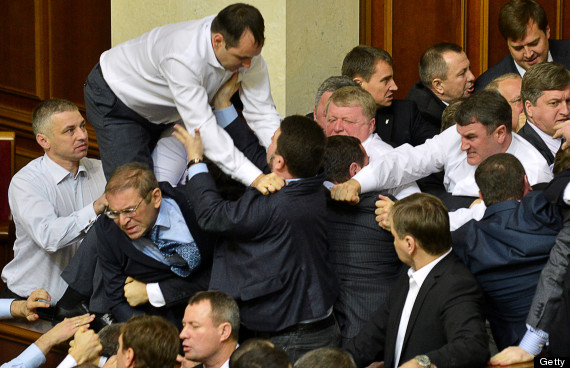 Deputies of the opposition fight with deputies of the majority for a second time in two days, during the second session of the newly elected Ukrainian parliament in Kiev on December 13, 2012. The opening session of the Verkhkovna Rada began in a typically raucous fashion, after the October 28 parliamentary elections which were condemned by the West as a setback for democracy. In the meantime, a fight erupted in the chamber between opposition MPs and two deputies whom they accused of defecting to the pro-government camp. Several lawmakers from the opposition nationalist Svoboda group chased two men they called 'turncoats' -- a father and a son -- to prevent them from taking the oath.
14/12/2012 15:12 GMT
Victoria's Secret Angel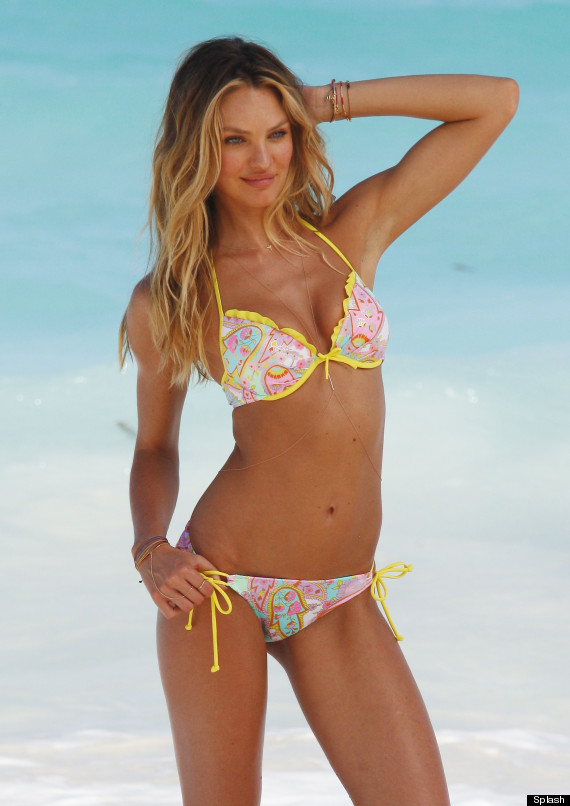 Victoria's Secret Angel Candice Swanepoel poses for Victoria's Secret swimwear collection in Saint Barths.
14/12/2012 15:08 GMT
Ed Miliband Speech On Diversity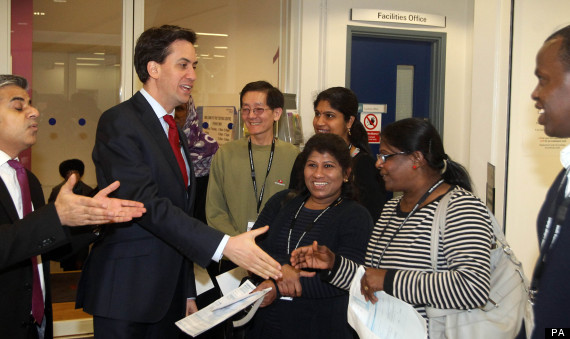 Labour Leader Ed Miliband meets students studying English as a second language at South Thames College in Tooting.
14/12/2012 13:49 GMT
Tulisa Reveals Her Dark Side In Shoot For Sheer Magazine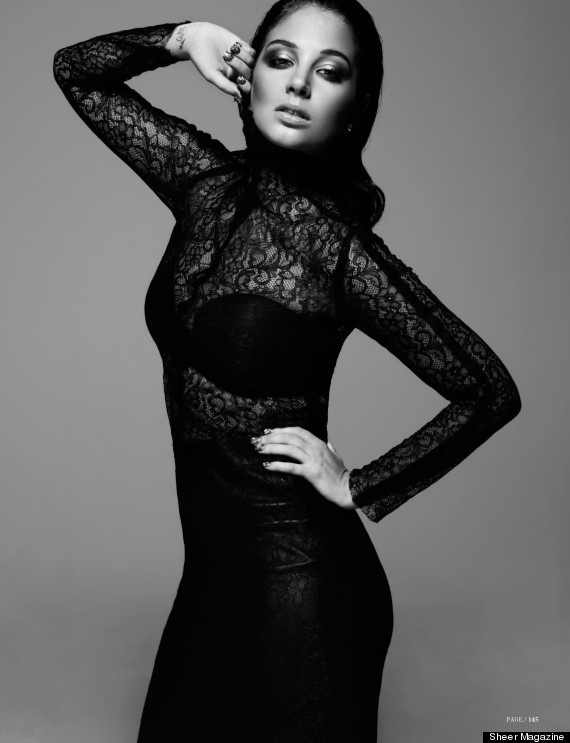 N-Dubz star and X Factor judge Tulisa goes high fashion for cover editorial and feature for Sheer Magazine
14/12/2012 13:13 GMT
Christmas Jumper Day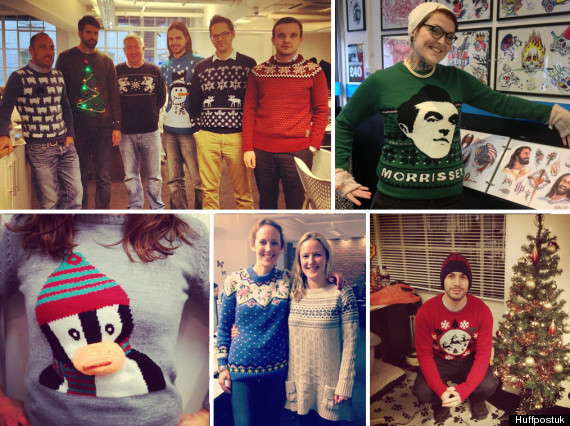 The Christmas jumper has made a popular comeback, and what better reason to wear one as part of Save the Children's Christmas Jumper Day
Take a look at our readers submitted pictures donning their Christmas jumpers, vote which is your favourite and if you would like to submit a picture of yourself email ukpicturedesk@huffingtonpost.com
14/12/2012 13:06 GMT
Back of The Net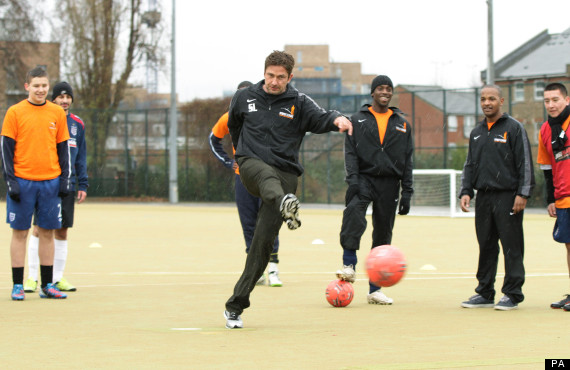 Actor Gerard Butler takes part in a Street League charity football 5-a-side training session whilst in the UK promoting his new film Playing For Keeps, in Kennington Park, south London.
SUBSCRIBE TO & FOLLOW UK DAILY BRIEF