The Huffington Post picture desk live bringing you the best pictures of the day from around the world chosen by our very own photo editors.
We would love to hear your thoughts on the stories of the day - leave a comment at the bottom of the blog.
Follow The Huffington Post picture desk and our picture editors Elliot Wagland, Tahira Mirza and Matthew Tucker on twitter.

17/12/2012 18:34 GMT
First Funeral Held For Sandy Hook Victims Mourners arrive at a funeral service for 6-year-old Noah Pozner, Monday, in Fairfield, Conn. Pozner was killed when a gunman walked into Sandy Hook Elementary School in Newtown Friday and opened fire, killing 26 people, including 20 children
17/12/2012 18:06 GMT
Rumblings From The Tungurahua Volcano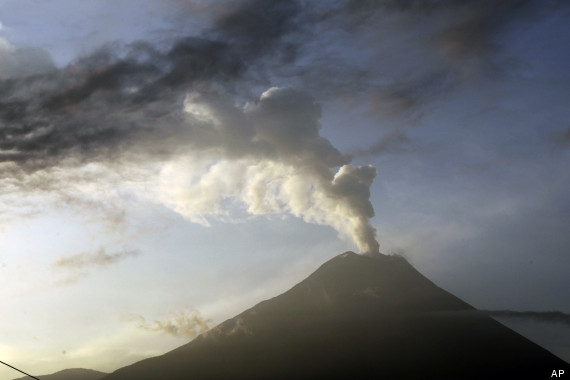 The Tungurahua volcano emits an an ash-filled plume as seen from Huambalo, Ecuador. The country's National Geophysics Institute says that a constant plume of gas and ash is rising about half a mile (1 kilometer) above the crater, with ash falling on nearby communities
17/12/2012 18:00 GMT
Colombia Bus Crash Construction workers help clear the wreckage of a fatal bus accident resulting in the reported death of at least 26 passengers and another 15 wounded, in San Raimundo, near Bogota, Colombia. The driver, who survived the accident, told police the brakes failed when he tried to negotiate a curve in the road, causing the bus to swerve off the road and flip over. The bus was part of a convoy transporting the passengers to Cali and Palmira after their visit to a coffee fair in Bogota
17/12/2012 16:12 GMT
North Korean Leader Kim Jong Un's Wife Appears 'Heavily Pregnant'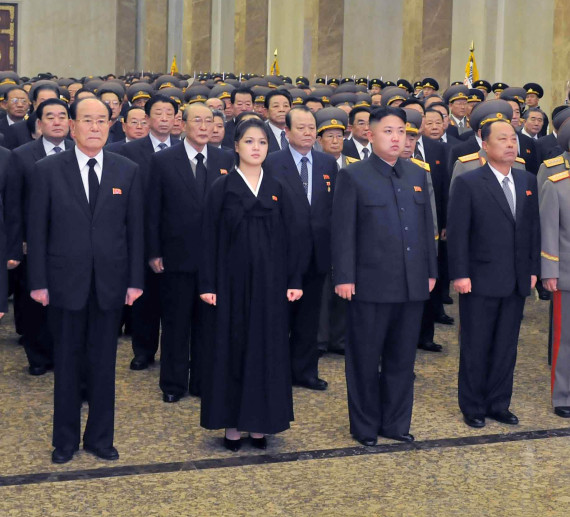 In this photo released by the Korean Central News Agency, North Korean leader Kim Jong Un, seventh from left in front row, and his wife Ri Sol Ju, sixth from left in front row, attend a ceremony to reopen the mausoleum where his father's embalmed remains will lie in state, as they mark his death one year ago, in Pyongyang, North Korea, Monday, Dec. 17, 2012. North Koreans across the country stopped in their tracks at midday Monday to silently honor former ruler Kim Jong Il, whose death one year ago swept his untested 20-something son to power.
17/12/2012 15:01 GMT
Santa's Little Helpers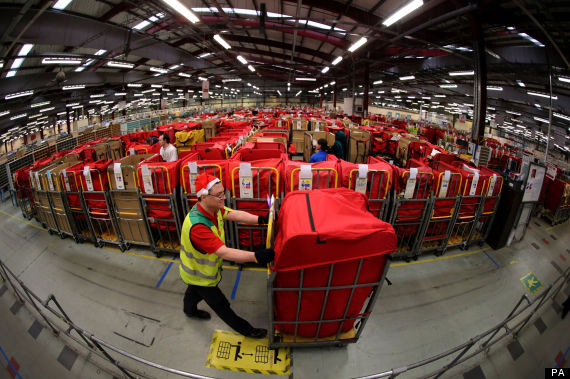 Royal Mail postal worker John McLean moves parcels, including a letter addressed to Santa Claus at the Glasgow Mail Centre in Springburn on what is expected to be the busiest week of the year.
17/12/2012 14:12 GMT
Eat Dirt!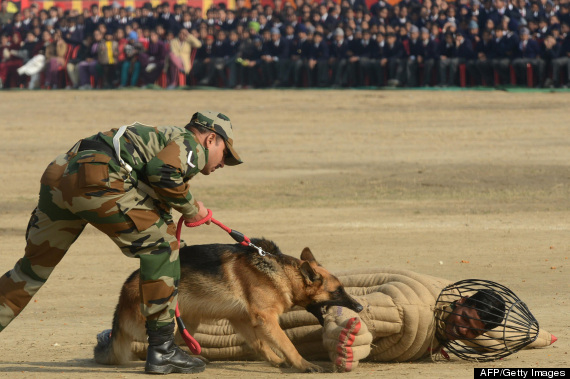 An Indian Army K9 unit performs a demonstration drill during an Army Mela (fair) and exhibition at Khasa, some 15 kms from Amritsar. The Army Mela (fair ) organised by the Vajra Corps, displayed weapons, tanks, aircraft and military equipment to students and civilian visitors of the event.
17/12/2012 13:54 GMT
A Galaxy In Collision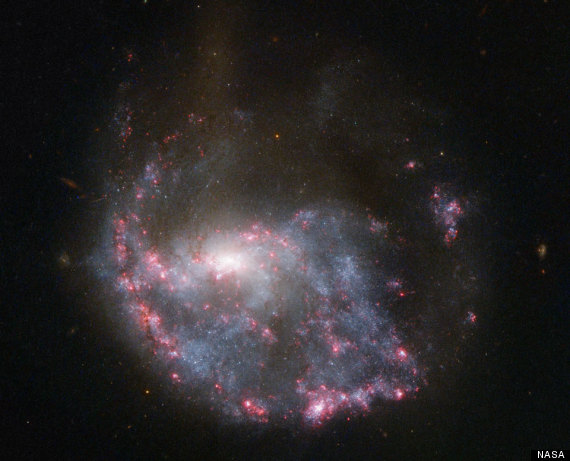 Why does this galaxy have so many big black holes? No one is sure. What is sure is that NGC 922 is a ring galaxy created by the collision of a large and small galaxy about 300 million years ago. Like a rock thrown into a pond, the ancient collision sent ripples of high density gas out from the impact point near the center that partly condensed into stars. Pictured above is NGC 922 with its beautifully complex ring along the left side, as imaged recently by the Hubble Space Telescope. Observations of NGC 922 with the Chandra X-ray Observatory, however, show several glowing X-ray knots that are likely large black holes. The high number of massive black holes was somewhat surprising as the gas composition in NGC 922 -- rich in heavy elements -- should have discouraged almost anything so massive from forming. Research is sure to continue. NGC 922 spans about 75,000 light years, lies about 150 million light years away, and can be seen with a small telescope toward the constellation of the furnace (Fornax).
17/12/2012 13:07 GMT
Car Bomb Explosion In Pakistan A Pakistani man walks past a burning vehicle after a blast in the Pakistani tribal area of Khyber, A car bomb exploded outside the women's waiting area of a government office in Pakistan's troubled northwest tribal region, killing many people and wounding others, government officials said
17/12/2012 12:47 GMT
Heavenly Mountains Dazzling rays of sun are seen breaking through a patch of dark clouds above the Fengshan World Geopark in southern China's Guangxi Province
17/12/2012 12:46 GMT
Jacintha Saldanha Laid To Rest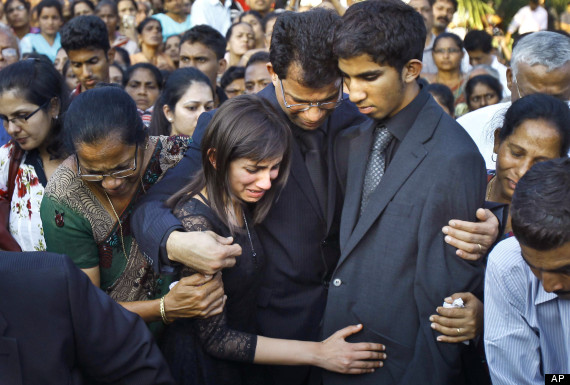 Benedict Barboza, center, holds his son Junal, right, and daughter Lisha during the burial of his wife, nurse Jacintha Saldanha at her hometown Shirva, in southwest India, Monday, Dec. 17, 2012. Saldanha was found hanging in her room days after she had been duped by a hoax call from an Australian radio station about the pregnant Duchess of Cambridge.
SUBSCRIBE TO & FOLLOW UK DAILY BRIEF