A monkey sanctuary which cares for sick and injured primates caught up in the UK pet trade is appealing for help after being devastated by flooding.
The sanctuary and tourist attraction in Looe, Cornwall, suffered thousands of pounds worth of damage after heavy rain flooded the main building, including the education centre, and a number of trees were felled.
Devastation caused by the weather in November and December compounded a sad year for the sanctuary and its workers after a washout summer resulted in a downturn in visitor numbers. Staff are also still coming to terms with the loss of Pepper, the 10-month-old capuchin, who died after contracting tetanus which experts believe may have been linked to the floods. Much of the monkeys habitat was destroyed in the flooding
Claire Turnbull, education officer at Looe Monkey Sanctuary, said a winter appeal had been launched in an attempt to raise cash for the sanctuary and its charity, Wild Futures.
She said: "There were the storms in November, which was a period of really bad weather. We actually got flooded into the building, into the house (on site, where many of the staff live).
"It went through into the education office below (the staff living quarters). In addition to that, we had several trees which needed to come down on site, which were threatening the safety of the monkeys.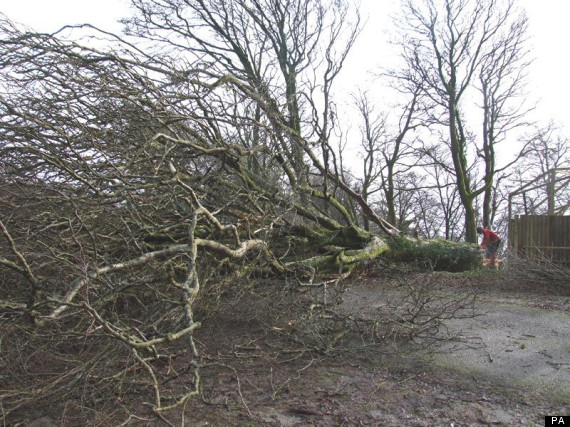 It's been a tough year for the monkey sanctuary
"During all the bad weather we sadly lost our youngest monkey, which was a really big shock to us all. That was really tragic and horrible as well, all around the same time as the storms.
"We're launching an emergency winter appeal to try and (raise) people's donations and help, because we are asked on an almost weekly basis to rescue more monkeys."
Turnbull said staff are trying to maintain morale and are hoping 2013 brings a change in fortunes.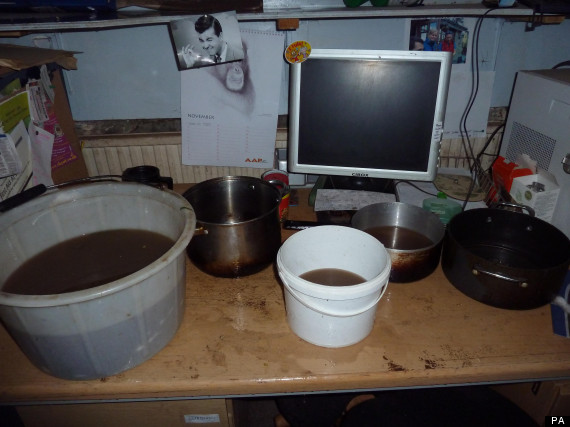 Some of the makeshift flood defences
She said: "We've had fantastic support (from the public), particularly after the flooding. It's really lifted our spirits because it has been very difficult.
"We're hoping (next year) doesn't get any worse. We're hoping to really try and reach out to more people next year, get more supporters on board and more of the local community on board."
For more information, visit www.monkeysanctuary.org.