The Huffington Post pictures of the day brings you the very best images from around the world chosen by our own photo editors, Elliot Wagland, Matthew Tucker and Tahira Mirza.
We would love to hear your thoughts on the stories of the day - leave a comment at the bottom of the blog.
Follow The Huffington Post picture desk on twitter.
03/01/2013 21:16 GMT
Celebrity Big Brother Arrivals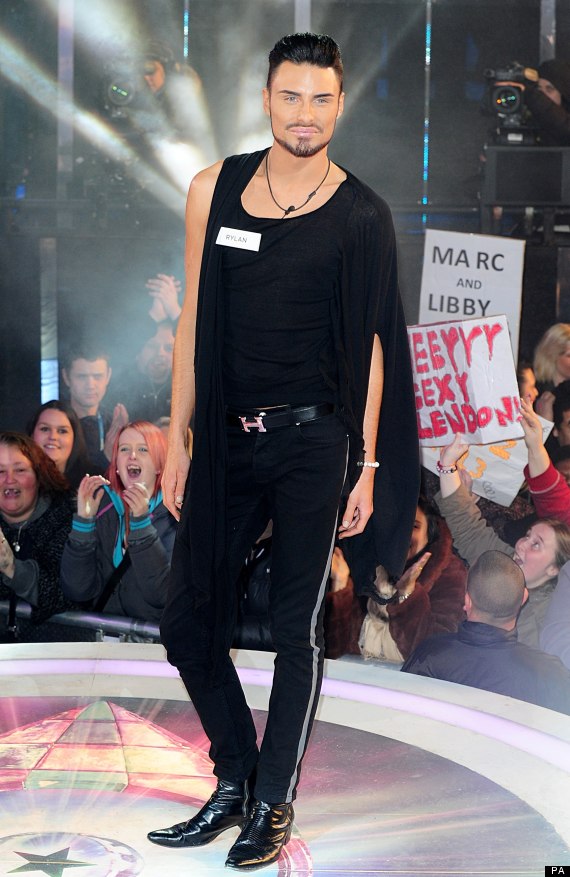 Rylan Clark arriving at the launch of Celebrity Big Brother 2013, Elstree Studios, Borehamwood.
03/01/2013 16:56 GMT
One Direction As Sailors In New Video 'Kiss You'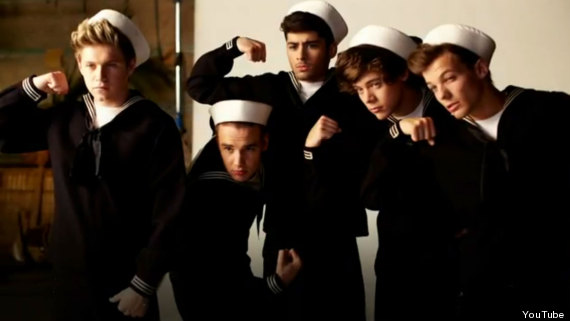 One Direction kitted out as sailors in new video 'Kiss You'
03/01/2013 16:17 GMT
The Floods Keep Flowing A general view showing the swollen River Ouse in Cawood, North Yorkshire
03/01/2013 16:15 GMT
Pregnancy In The 18th Century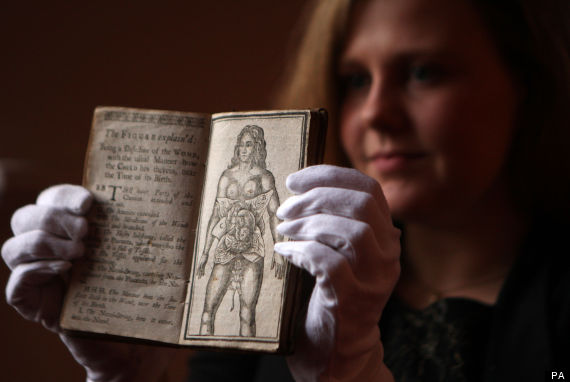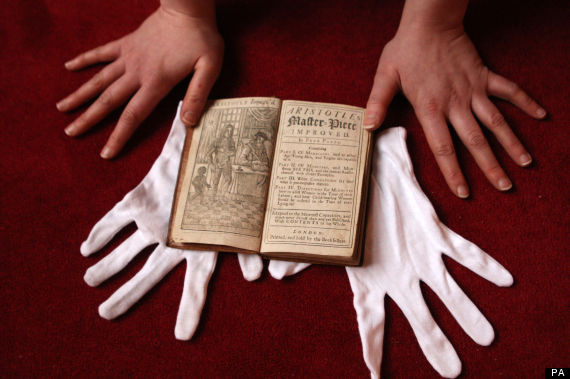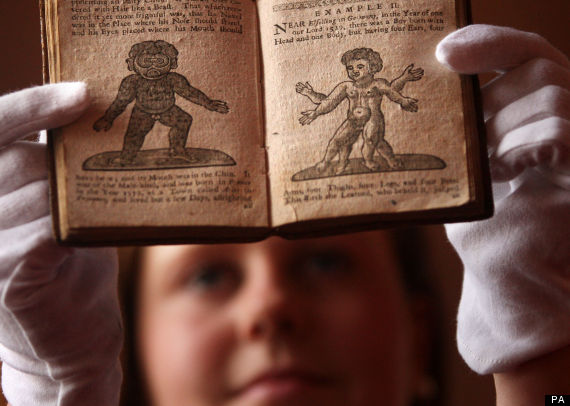 A Lyon & Turnbull book specialist looks at a 1760 manual for sex and pregnancy called "Aristotle's Compleat Masterpiece" to be auctioned in Edinburgh January 9.
03/01/2013 15:45 GMT
David Cameron Gets Passionate Prime Minister David Cameron speaking to entrepreneurs at a PM Direct event at The Media Factory, Preston
03/01/2013 15:07 GMT
London Zoo Conduct Their Annual Animal Stocktake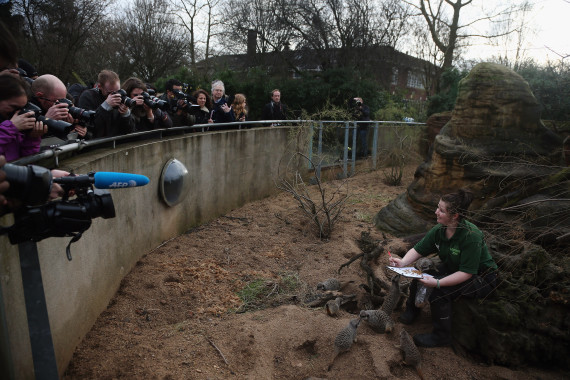 A zookeeper poses with Meerkats during London Zoo's annual stocktake of animals on January 3, 2013 in London, England. The zoo's stocktake takes place annually, and gives keepers a chance to check on the numbers of every one of the animals from stick insects and frogs to tigers and camels.
03/01/2013 14:48 GMT
Dancing On Ice 2013 Launch Photocall for the launch of the new series of 'Dancing on Ice' at the ITV Studios, in central London
03/01/2013 14:08 GMT
Mario Balotelli And Manager Roberto Mancini Tussle During Argument In Training Session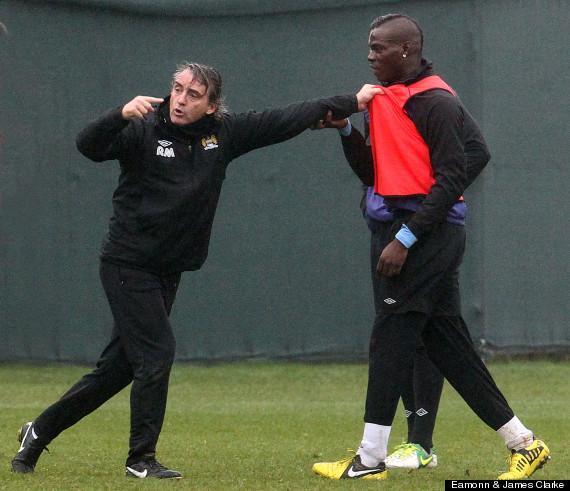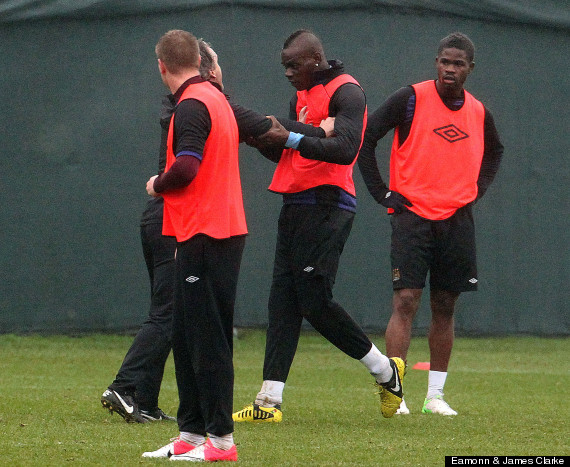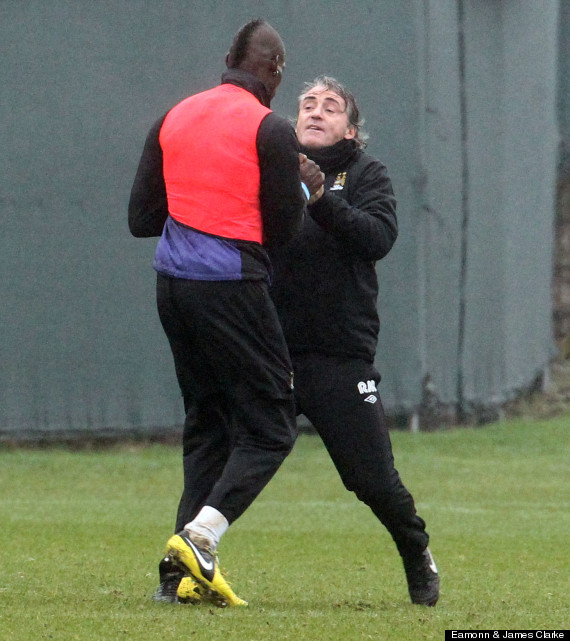 Dramatic scenes of Mario Balotelli and Manager Roberto Mancini seen in a tussle during a argument whilst in training today ....read full story here
03/01/2013 12:42 GMT
Pre-Match Gigs For FA Cup Anthem Football bosses are to launch a musical contest with a series of pre-match gigs to find an official FA Cup anthem for this season. Acts such as Lethal Bizzle, Devlin and the Pigeon Detectives will take part in the FA competition with fans voting for the track which will greet players as they step on to the pitch at Wembley for the final. A shortlist of six acts has been drawn up with each one hoping to be the soundtrack of the 2013 final as the Football Association celebrates its 150th anniversary this year. The contest will begin on Saturday as Lethal Bizzle performs his track Not A Saint with Vato Gonzalez and Donae'o before the third round clash at Upton Park between West Ham and Manchester United.
03/01/2013 12:37 GMT
Andy Murray Works Up A Sweat Against John Millman Andy Murray of Great Britain reacts during his match against John Millman of Australia on during day five of the Brisbane International at Pat Rafter Arena in Brisbane, Australia.
SUBSCRIBE TO & FOLLOW UK DAILY BRIEF