The Huffington Post pictures of the day brings you the very best images from around the world chosen by our own photo editors, Elliot Wagland, Matthew Tucker and Tahira Mirza.
We would love to hear your thoughts on the stories of the day - leave a comment at the bottom of the blog.
Follow The Huffington Post picture desk on twitter.
07/01/2013 16:08 GMT
Live Young And Play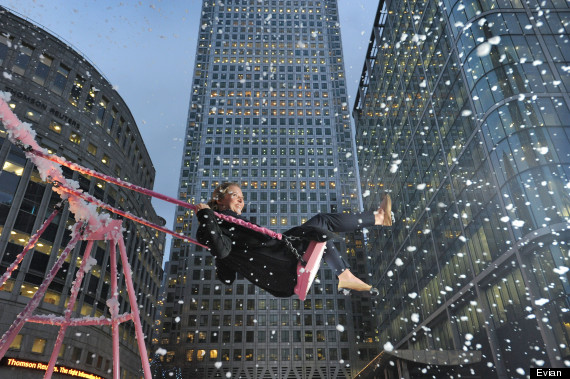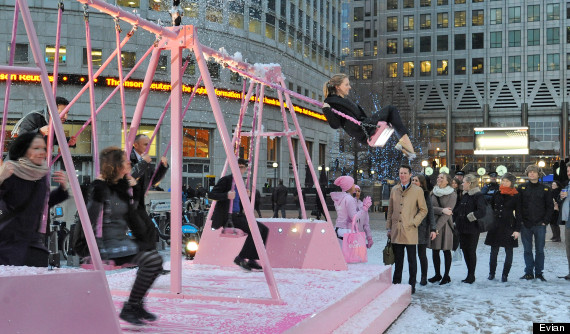 Evian is helping Londoners Live young this January by turning commuter hotspots into an adult-sized playground complete with kinetic snow machines – the more you Live young and play, the more snow will fall. The swing and seesaw installations are open to the public from the 7th – 11th January.
07/01/2013 15:57 GMT
Heidi Has Nothing To Hide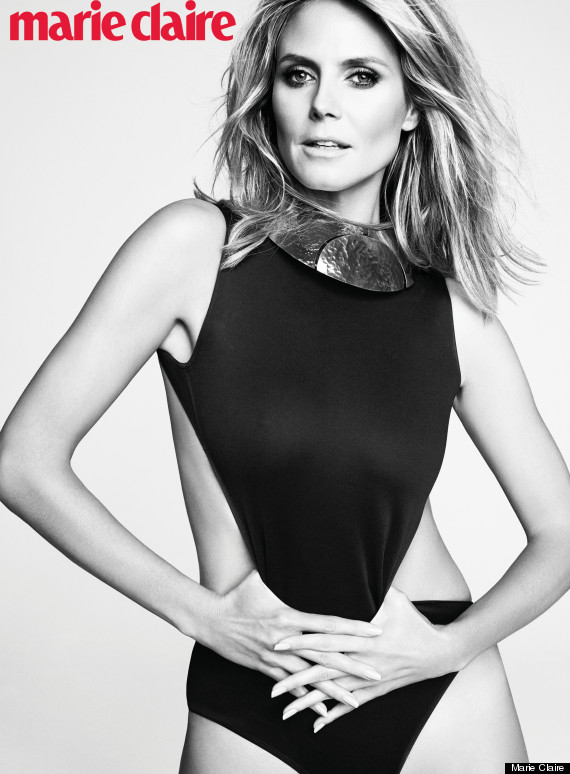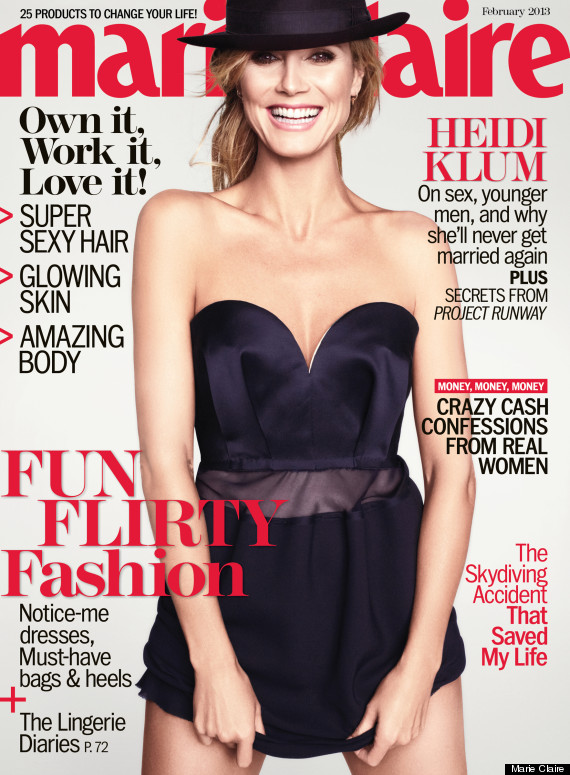 Project Runway's Heidi Klum covers February Marie Claire, on newsstands Tuesday, January 15th.
07/01/2013 15:18 GMT
Arctic Eruption Plosky Tolbachnik volcano erupts in Russia's Far Eastern Kamchatka Peninsula. A Russian volcano which started erupting last week has continued to spew ash and smoke into the air. The Plosky Tolbachik volcano, in the Kamchatka Peninsula, last erupted in 1976
07/01/2013 13:06 GMT
Diving In The Name Of Faith Swimmers celebrate together after Lukas Kokinis from Greece, second right, retrieved a wooden cross which was thrown into the waters by Ecumenical Patriarch Bartholomew I during a ceremony to bless the water at the Golden Horn in Istanbul, Turkey. The traditional ceremony marks the Epithany in Istanbul, Turkey, when an Orthodox priest throws a wooden cross into the water and swimmers race to be the first to retrieve it.
07/01/2013 12:20 GMT
Harbin Shopping Mall Fire Smoke rise from a fire site at a shopping mall on January 7, 2013 in Harbin, Heilongjiang Province of China. Fire broke out at about 9 a.m. Monday morning with casualties unknown yet.
07/01/2013 11:45 GMT
The Beckham Boys Watch Manchester United Play West Ham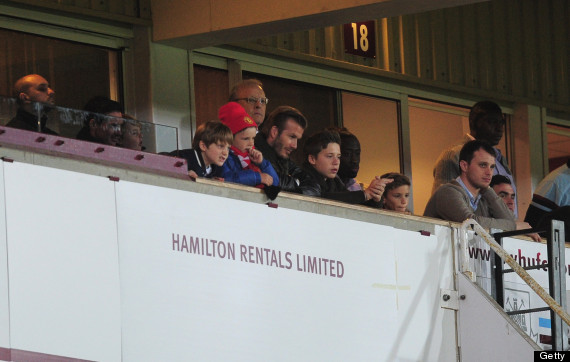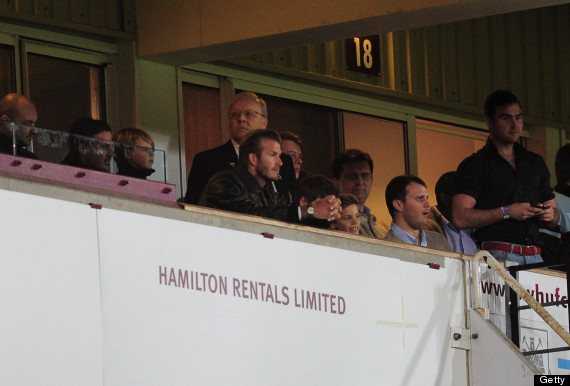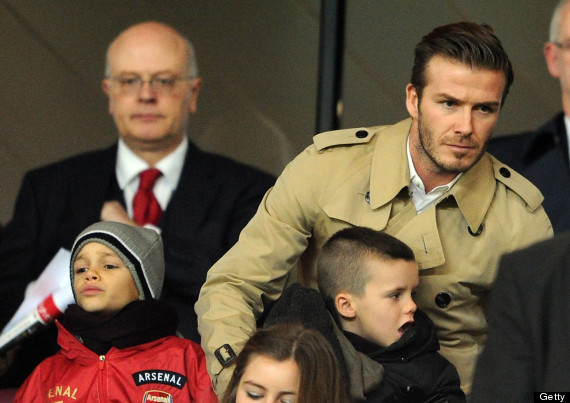 David Beckham and his three sons were at Upton Park to see his former club Manchester United snatch a last-gasp draw at West Ham, but missed Robin van Persie's exquisite equaliser...read full story here
07/01/2013 11:40 GMT
In A Bit Of A Pickle The skipper of a £500,000 luxury cruiser was left red-faced after it became stuck underneath a bridge on the River Thames on saturday afternoon. The 40ft long boat was too high to pass through Chertsey Bridge in Surrey and became wedged under the archway. Surrey Fire and Rescue Service said two fire engines and a fire boat were sent to the scene just before 13:00 GMT on Saturday 5th January. It is understood the skipper had misjudged the height of the recently flood-swollen river. One onlooker said, "He shouldn't have even been on the river. The red flag was out stating the dangers. It was pulled clear just after 2.30pm so was stuck there for at least an hour and a half. The rescue services got a big round of applause when it was pulled freed"
07/01/2013 11:29 GMT
Dapper Dappy N-Dubz rapper Dappy, real name Dino Costas Contostavlos, arrives at Guildford Crown Court charged with affray following an incident at a petrol station that left three men with serious facial injuries
07/01/2013 11:27 GMT
Kim Shows First Signs Of Baby Bump Pregnant reality star Kim Kardashian and a friend arriving on a flight in Miami, Florida. Kim announced over the holidays that she is pregnant with her boyfriend Kanye West's baby.
07/01/2013 10:49 GMT
Gang-Rape And Murder Suspects Arrive At Court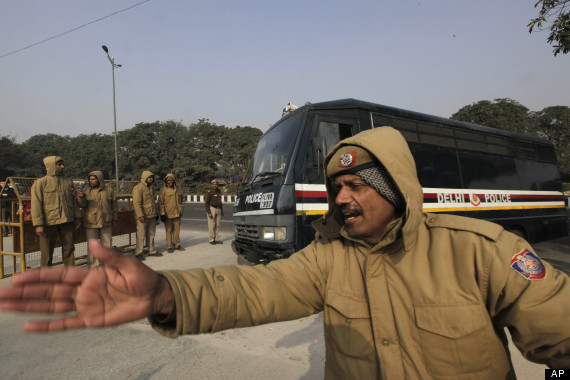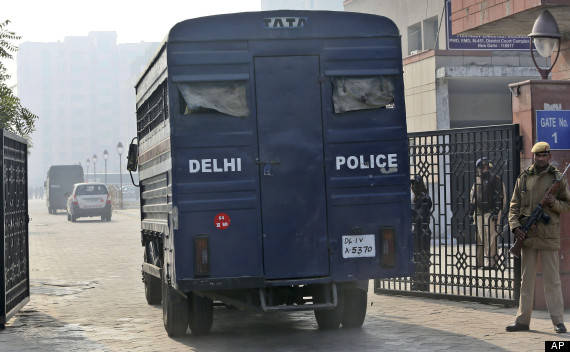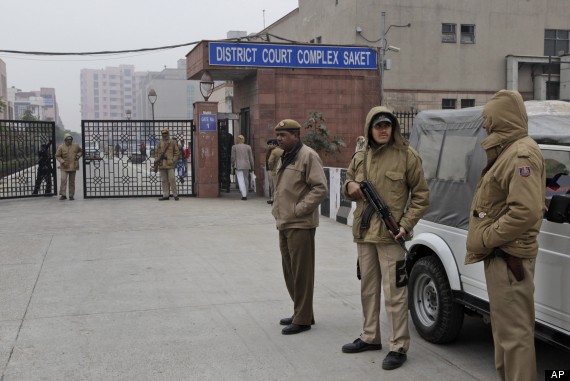 A Delhi police van believed to carrying the five men accused in a gang rape arrives at the district court, in New Delhi, India, Monday, Jan. 7, 2013. The men, who were set to appear in court Monday, are accused of a Dec. 16 gang rape on a woman, who later died of her injuries, that has caused outrage across India, sparking protests and demands for tough new rape laws.
SUBSCRIBE TO & FOLLOW UK DAILY BRIEF