Prince Harry never wanted to be a superman, ninja or power ranger.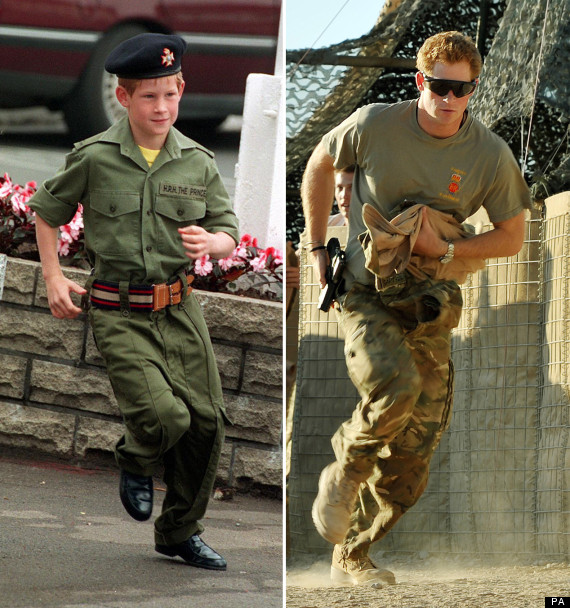 Harry in preparation for his future career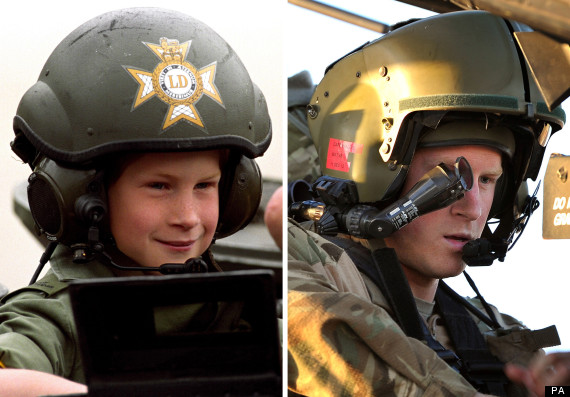 The two pictures show how Harry's running style hasn't changed
The adorable pictures of Harry as a youngster show him in an oversized helmet and clad in dark green.
Another shows him in a strikingly similar pose as pictures taken just weeks ago in Camp Bastion, running towards a light tank.
The pictures were taken during a visit to the barracks of the Light Dragoons in Hanover, Germany, in 1993, when the prince was just eight years old.
SCROLL DOWN FOR MORE PICS OF HARRY THROUGH HIS YEARS IN THE ARMY
SEE ALSO:
Prince Harry's Love For The British Army
SUBSCRIBE AND FOLLOW
Get top stories and blog posts emailed to me each day. Newsletters may offer personalized content or advertisements.
Learn more