This week marks the 90th birthday of one of the world's oldest aviation companies - Russia's Aeroflot.
To celebrate, the Huffington Post UK has taken a look back over the airline's lifetime, and unveiled some rare photographs of the planes and their air stewards from Aeroflots early years.
Established in 1923, JSC Aeroflot Russian Airlines is still Russia's civil aviation leader, serving flights to 95 locations in 48 countries, including 27 locations inside Russia, 42 in Europe, four in South America, two in Africa, five in the Middle
East, nine in Asia, and six in Commenwealth of Independant States countries (Azerbaijan, Armenia, Kirghizia, Ukraine and Uzbekistan).
Today, Aeroflot controls more than 45% of Russia's regular international transport market and about 12.5% of the domestic transport market. By 2015 Aeroflot plans to increase its share on Russia's civil aviation transport market to 30-35%, and carry 10 million air travellers each year.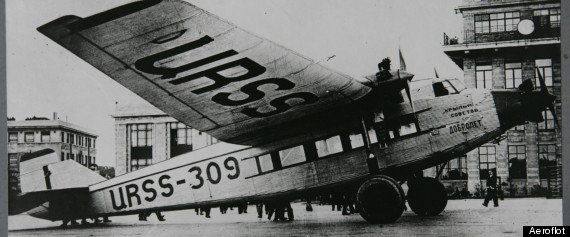 An Aeroflot long-haul plane from 1929
To mark its 90th anniversary, M&C Saatchi has been hired to run its Masterpiece campaign. Maria Pavlocheva, managing director at M&C Saatchi Russia, told HuffPost UK: "A 90 year anniversary is a milestone to be proud of for any brand. M&C Saatchi's challenge in its Masterpiece campaign was to reflect how far the airline has come over the years and show what a modern, sophisticated airline Aeroflot is today.

"Aeroflot is a big player, a modern airline with a unique heritage. The coming years will see the airline continue to innovate and lead the way in airline travel. The brand needs to concentrate on its modern, high-tech proposition, while celebrating its rich heritage."
The airline has had a fascinating history - starting life in the 1920s, it became involved in the second World War after the Soviet Union was invaded by Nazi Germany on 22 June 1941.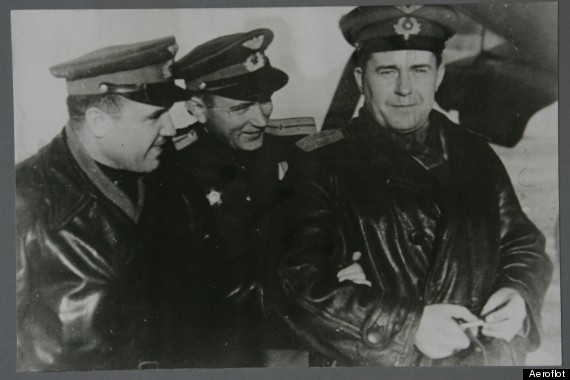 The day after the invasion, Sovnarkom placed the Civil Air Fleet under the control of Narkomat, leading to the full-scale mobilisation of Aeroflot crews and technicians for the Soviet war effort.
During the Battle of Stalingrad, Aeroflot operated 46,000 missions to Stalingrad, ferrying in 2,587 tonnes of supplies and some 30,000 troops. And following the defeat of the Germans, some 80 Junkers were captured and placed into the service of the Civil Air Fleet, before being put into regular service across the Soviet Union.
The development of large propeller aircraft in the 1950s led to a revelation in consumer flights -complimentary breakfast and refreshments were served to the passengers.
And in another first, Aeroflot inaugurated the world's first sustained jet service on 15 September, 1956.
During the 1970s when Western Europe was being wowed by Concorde, Aeroflot developed the Tupolev 144, an aircraft that apparently cruised at 2,500 km an hour, faster than its western counterpart.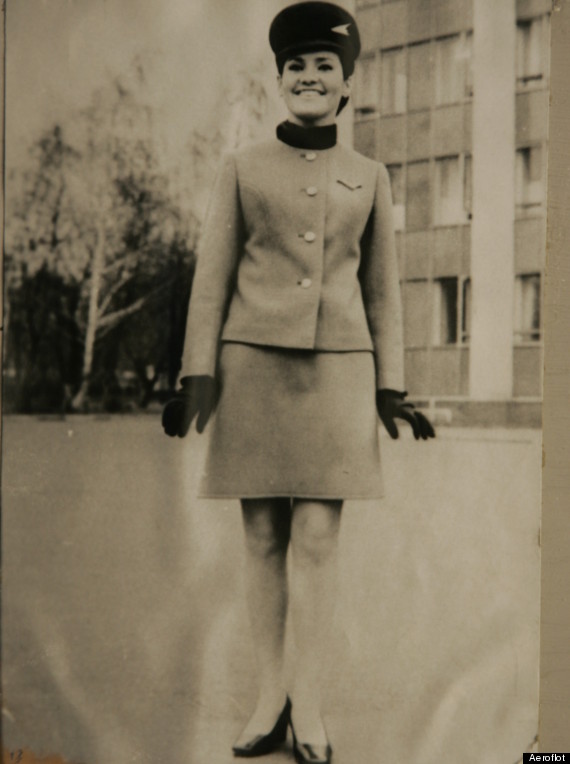 Tatyana Vinogradova 1973 Winner International Stewardess Beauty Contest
During the 1980s, the Russian Federation became a sovereign nation, and Aeroflot's huge fleet was divided into some 400 independent airlines.
A new Aeroflot - Aeroflot Russian International Airlines - was established in 1992 and operated only international flights out of Russia.
During the 1990s, the airline got started to develop a bad reputation - poor service, poor quality food and safety concerns led to Aeroflot becoming the butt of many jokes by Western comedians.
Its lowest point was arguably in 1994, when an Aeroflot Airbus A310 on a flight between Moscow and Hong Kong crashed in the Siberian forest after the pilot allowed his 11-year-old daughter and 16-year-old son to take turns at the controls. Some 70 people were reported to have died in the crash.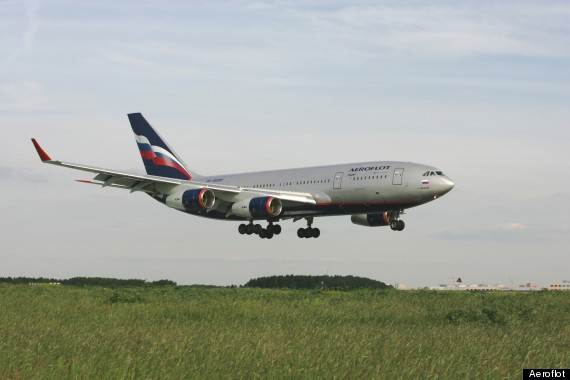 But that marked a turning point for the airline. Today, Aeroflot is fully ISO 9000 safety credited and its safety figures rival many Western airlines (although we should point out that it's last crash that ended in fatalities was only in 2008).
The 1990s also saw new aircraft being brought on board - Boeing 767 was the first to be added to its fleet, with the Boeing 737, Boeing 777, Airbus 319, Airbus 320 and Airbus 321 following.
In the early 2000s the airline underwent one of its biggest transformations - and removed the hammer and sickle from its livery and imagery. It underwent a huge marketing assault, changing everything from the uniforms to the meal trays.
In 2006, Aeroflot became the first air carrier in the former Soviet Union to join a global alliance, SkyTeam. That year, Aeroflot was among the first to offer e-ticketing to passengers.
The airline was taken over by the Russian government through Rosimushchestvo - the Federal Agency for State Property Management - which owns 51%, in 2007.
For more photograph - past and present - from the Aeroflot archives, see our gallery below.
Pictures from the Aeroflot archives
SUBSCRIBE AND FOLLOW
Get top stories and blog posts emailed to me each day. Newsletters may offer personalized content or advertisements.
Learn more