Long before there was a whiff of Taylor Swift, Harry Styles dated Caroline Flack (remember that?).
And as the One Directioner celebrated his 19th birthday with a night on the town on Thursday, Flacko was one of his many celeb pals who joined in with the fun at London's Groucho club.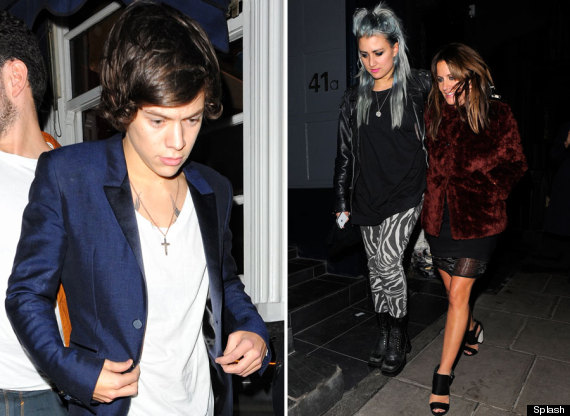 Harry was joined by Caroline on his 19th birthday
We wonder what Taylor has to say about that?
Proving they were still on good terms, the exes spent the evening together at the trendy club along with the likes of Nick Grimshaw, James Corden and model Cara Delevigne, who denied ever dating Harry earlier this week.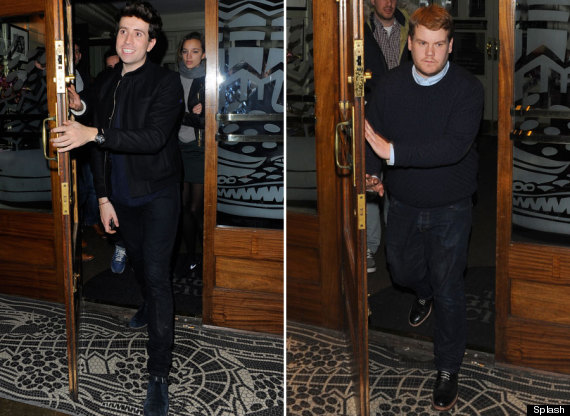 Nick Grimshaw and James Corden
But his One Direction bandmates were notable absentees as they were nowhere to be seen when the group headed home in the early hours.
Needless to say Harry's other ex Taylor Swift was not in attendance either, as despite rumours of a reconciliation, the pair are now said to want nothing to do with each other.
A source told Hollywood Life: "Concerning her and Harry, they don't talk to each other at all. The relationship is as over as possible. They want nothing to do with each other."
Guess they really are never, ever, ever getting back together then...
HUFFPOST UK CELEB ON FACEBOOK | FOLLOW US ON TWITTER
19 Reasons Why We Love Harry Styles
1. He's got lovely, bouncy curls which we'd love to run our fingers through.

2. He's not afraid of getting naked.

3. He's got a rather nice voice, which he could serenade us with.

4. He was the cutest kid ever - just look at those cheeks!

5. His bromance with Nick 'Grimmy' Grimshaw. We heart a good bit of man love.

6. He scrubs up well in a suit. Yum!

7. He loves animals *melts*.

8. He gave Taylor Swift enough material for about 10 more albums during their relationship.

9. He has tattoos. Lots of tattoos. OK, many are questionable but it just adds to his allure.

10. He loves his mum. Bless!

11. He always gets the best girls (we love Flacko almost as much as Harry).

12. He's part of our favouritest band ever (ok, this week) - One Direction.

13. He's got a filthy mouth.

14. He's got some flashy cars. And a Capri. This is very cool indeed.

15. He's not afraid to make a fool of himself (yes, that is him inside that thing).

16. He's touchy feely. Especially when it comes to his bandmate's bits.

17. He's the Robbie of 1D.

18. He's charitable - 1D are releasing this year's Comic Relief single.

19. He'd be an amazing mate. We are sure of this.