Harry Styles attracts his fair share of *checks notes* passionate fans but there's quite a few who get a little too worked up about the One Direction star especially when it comes to any female of the species being linked to him - something British model Cara Delevingne knows all about.
But after being subjected to death threats from loopy 1D trolls after she was linked to the mop-topped star, Cara has hit back, labelling them 'f**ked up'.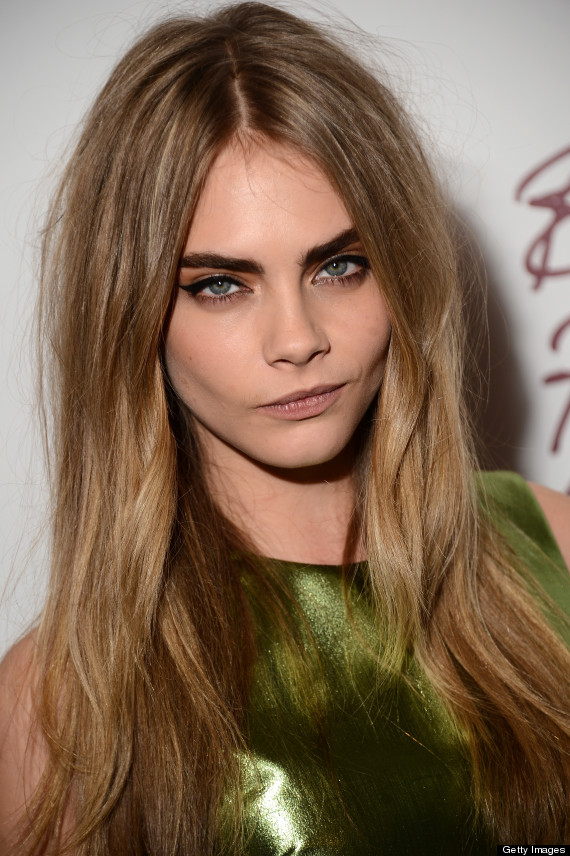 Cara Delevingne
In an interview with Grazia magazine, the Burberry model addressed the rumours that she's dating the boybander and also joked about more recent gossip that she's dating Prince Harry.
"Who's Harry? Who are you talking about? Which one? The prince? Or the other one?" she said.
"That was just a rumour, they both were. Both Harrys, just rumours. I know Harry [Styles], he's a good friend of mine, you know... everyone's been linked to him."
She continued: "One week I had 40,000 followers and then I had 70,000 on Twitter and suddenly it's like, 'Mrs Harry Styles, die, bitch, die'.
"And it's funny because I've always been quite good at taking criticism because I criticise myself a lot, generally.
"Some of them can be quite funny and creative about it. But the 'die in a hole' ones? Like, whose 9-year-old daughter are you? That's f**ked up."
Quite. Harry Styles
Meanwhile, Harry's ex, Taylor Swift, has wasted no time in penning a song about their break up.
According to The Sun, the 'I Knew You Were Trouble' singer is using keepsakes collected during her short relationship with Hazza as inspiration behind the new material. Taylor Swift
"Taylor's been working on a song about her split from Harry since they broke up," a source told the paper.
"Her main source of material for the songs she's written about her string of other famous ex-boyfriends comes from rooting around in a trunk where she hoards keepsakes of their relationships.
"Photos of Harry are now in there, along with a chain he had made for her when they got together last year which matches his own favourite necklace, of a paper plane.
"Trinkets like that should provide some easy material for her to build a song out of."
HUFFPOST UK CELEB ON FACEBOOK | FOLLOW US ON TWITTER