The Huffington Post pictures of the day brings you the very best images from around the world chosen by our own photo editors, Elliot Wagland, Matthew Tucker and Tahira Mirza.
We would love to hear your thoughts on the stories of the day - leave a comment at the bottom of the blog.
Follow The Huffington Post picture desk on twitter.
08/02/2013 16:30 GMT
Meet Britney's New Baby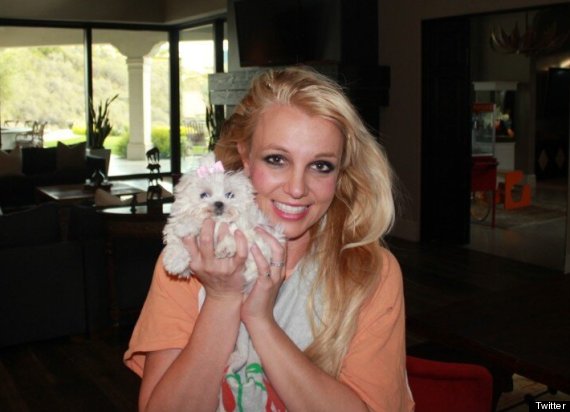 Britney Spears @britneyspears Say good morning to my new baby people pic.twitter.com/hSYrydzu
08/02/2013 16:15 GMT
Is That Your Coat Uri? Uri Geller arrives at the High Court in central London, to hear his settlement claim against News Group Newspapers, publishers of the now defunct News of the World newspaper
08/02/2013 15:40 GMT
There's A Storm Coming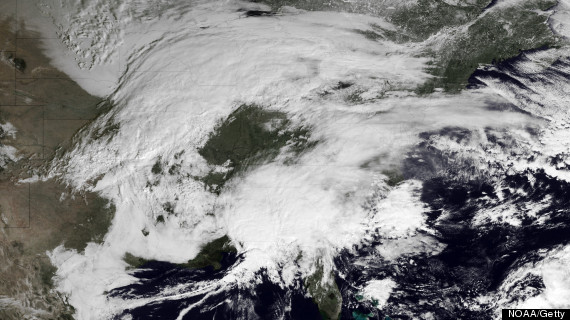 In this handout from the National Oceanic and Atmospheric Administration (NOAA), a storm moves up the eastern seaboard as another moves across the Central Plains February 8, 2013. Forecasters are predicting from two to four inches in Philadelphia to over two feet in Boston
08/02/2013 15:05 GMT
Salford Double Death Crash Emergency services at the scene in Boothstown, Salford, Greater Manchester, after a stolen car crashed into a row of parked cars in Leigh Road, killing the driver and his passenger. Police were called to reports of an aggravated burglary at a house in Farnworth, near Bolton, at about 8.25pm yesterday. A red Audi car was stolen in the raid and was then spotted by a passing police car travelling on the opposite carriageway of the A580 East Lancashire Road. The Audi then went out of sight of the police car and 10 minutes later police were informed the Audi had hit a number of parked cars in Boothstown, Salford
08/02/2013 14:56 GMT
Mideast Iraq Violence An Iraqi boy stands near a destroyed car at the scene of a car bomb attack in Baghdad's northern Kazimyah neighborhood, Friday, Feb. 8, 2013. Car bombs struck two outdoor markets in Shiite areas of Iraq on Friday, killing and wounding scores of people, police said
08/02/2013 14:49 GMT
Orangutan Does Its Laundry This fastidious orangutan was spotted giving its blanket a good wash at Hagenbeck Zoo in Germany. Clearly feeling that its blankie was looking a little grubby, the primate decided to give it a quick wash in the pool in its enclosure. Sitting on the edge of a tree trunk and holding onto a rope, the cleanly creature leant over the water and swished the blanket back and forth
08/02/2013 13:39 GMT
Spot The Abseiler A worker abseils down the outside of the Shard skyscraper on February 8, 2013 in London, England. The Shard, at 310m is the tallest building in Western Europe and has recently opened a public viewing deck on the 68th, 69th and 72nd floors
08/02/2013 13:24 GMT
Spiderwoman Femen Protestor At The 63rd Berlin International Film Festival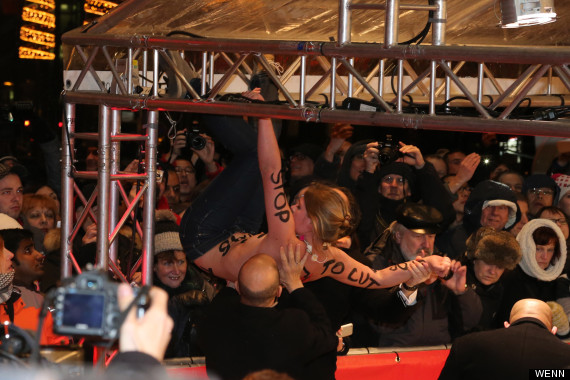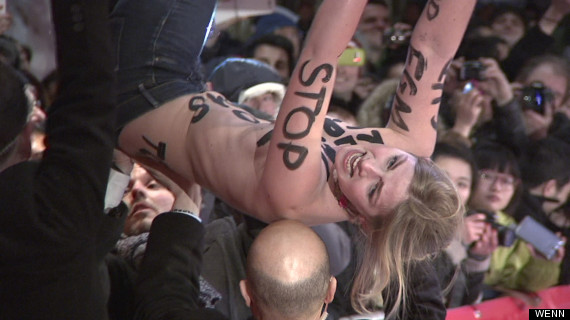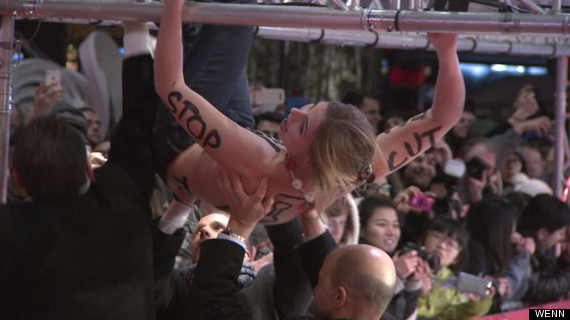 A topless Femen protestor tries her hand at being Spiderwoman as she scales the rigging of the red carpet at the 63rd Berlin International Film Festival (Berlinale).
08/02/2013 13:23 GMT
Whitney Houston Times Four Madame Tussauds unveils four wax figures of Whitney Houston-- the first time four figures of the same individual have been simultaneously released in New York City
08/02/2013 13:23 GMT
Damien Hirst's Grungy Look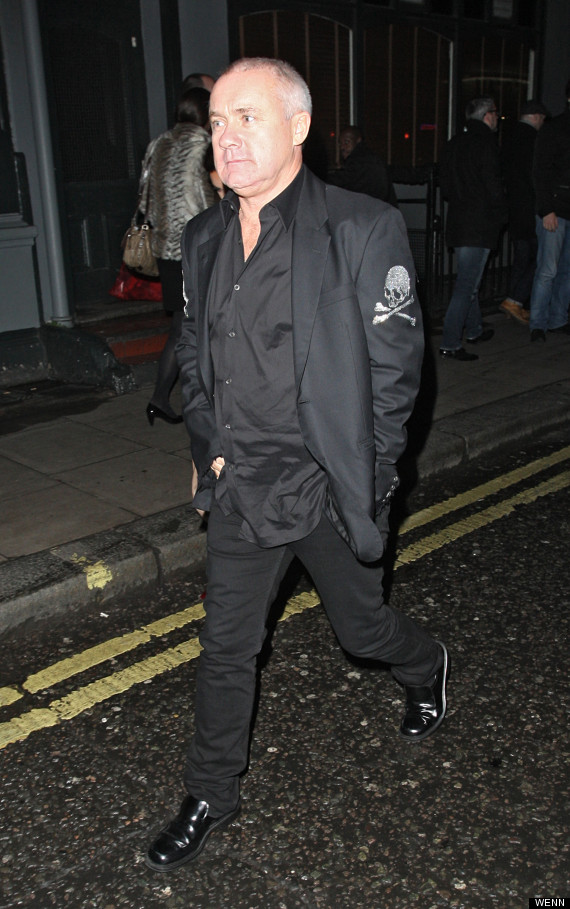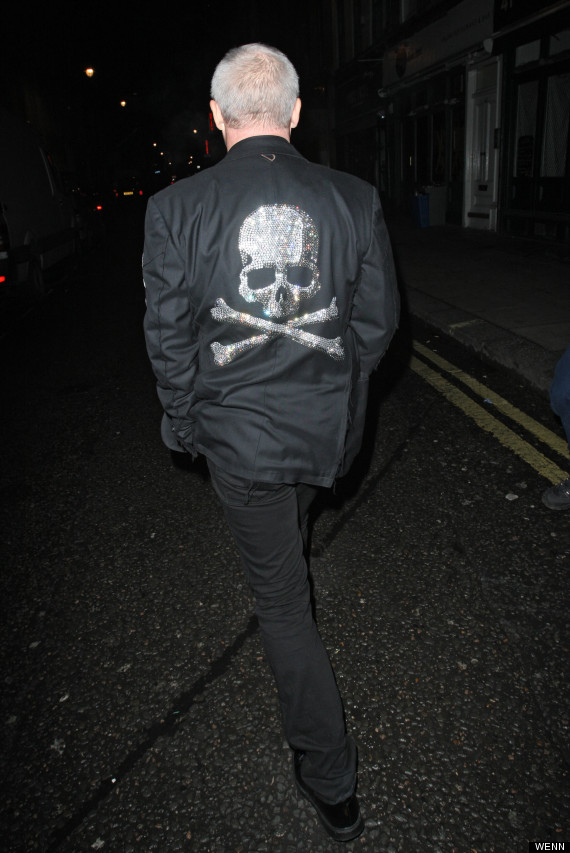 Damien Hirst suited all in black with skull and crossbone motif and wearing shiny black shoes leaves the Groucho Club.
SUBSCRIBE TO & FOLLOW UK DAILY BRIEF