The Huffington Post pictures of the day brings you the very best images from around the world chosen by our own photo editors, Elliot Wagland, Matthew Tucker and Tahira Mirza.
We would love to hear your thoughts on the stories of the day - leave a comment at the bottom of the blog.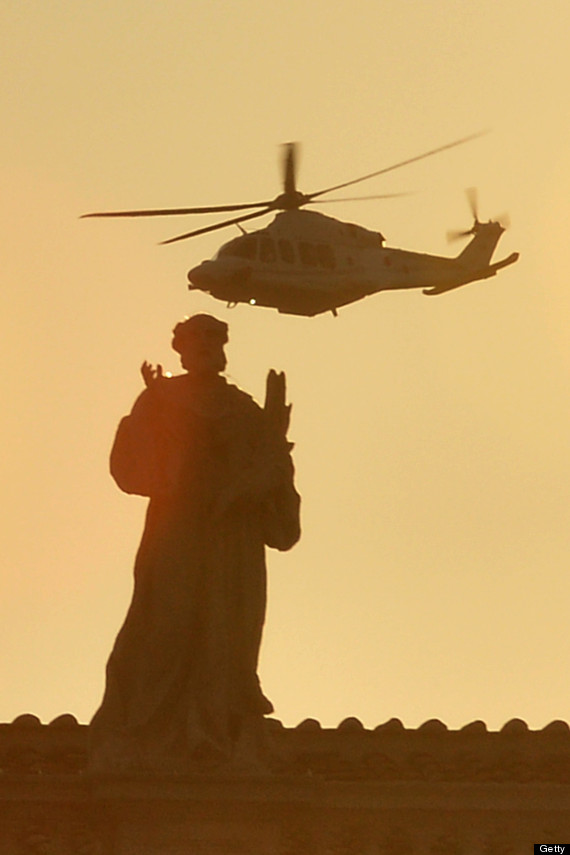 The helicopter with Pope Benedict XVI aboard flies past St Peter's square at the Vatican on February 28, 2013 in Rome. Pope Benedict XVI boarded a helicopter to fly to the papal summer residence of Castel Gandolfo outside Rome, where he will stay until his powers formally expire at 1900 GMT.