The Huffington Post pictures of the day brings you the very best images from around the world chosen by our own photo editors, Elliot Wagland, Matthew Tucker and Tahira Mirza.
We would love to hear your thoughts on the stories of the day - leave a comment at the bottom of the blog.
01/03/2013 16:11 GMT
Rory McIlroy Quits Honda Classic Golf is one of the harshest games if you're not on your game. All that walking, tiring the body and the mind as you catch the turf more often than the ball. But Rory McIlroy isn't an amateur, yet he behaved like one when he suffered a meltdown at the Honda Classic. The world No 1 was the defending champion at PGA National but carded seven over for his round after eight holes on Friday.
01/03/2013 15:59 GMT
Man Disappears Down A Huge Sinkhole Family members console each other near the home where Jeff Bush disappeared as a large sinkhole opened under the bedroom of his house on Friday, March 1, 2013, in Seffner, Fla. Jeremy Bush told rescue crews he heard a loud crash near midnight Thursday, then heard his brother screaming. There's been no contact with Jeremy Bush since then, and neighbours on both sides of the home have been evacuated. 01/03/2013 15:25 GMT
St David's Day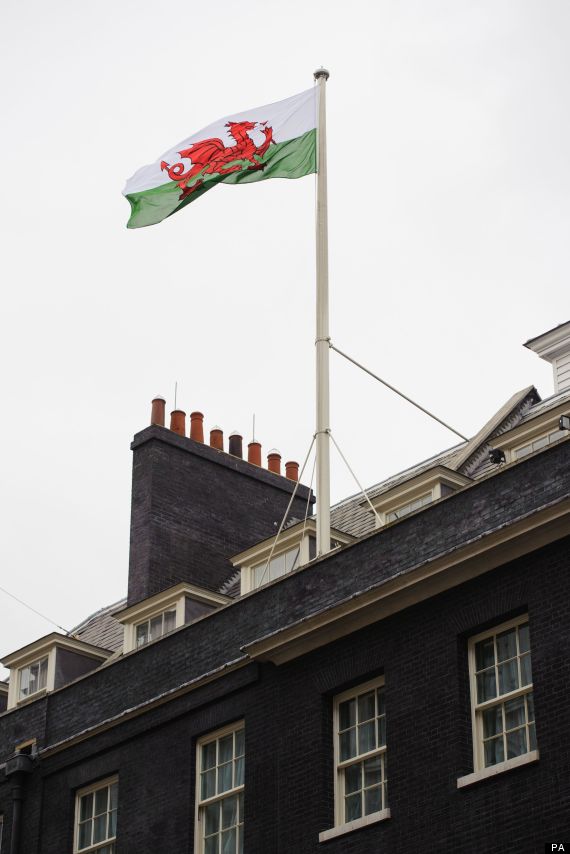 The Welsh flag flies above 10 Downing Street, in Westminster, central London to mark St David's Day.
01/03/2013 15:11 GMT
Hudgens' Coachella Beauty Shoot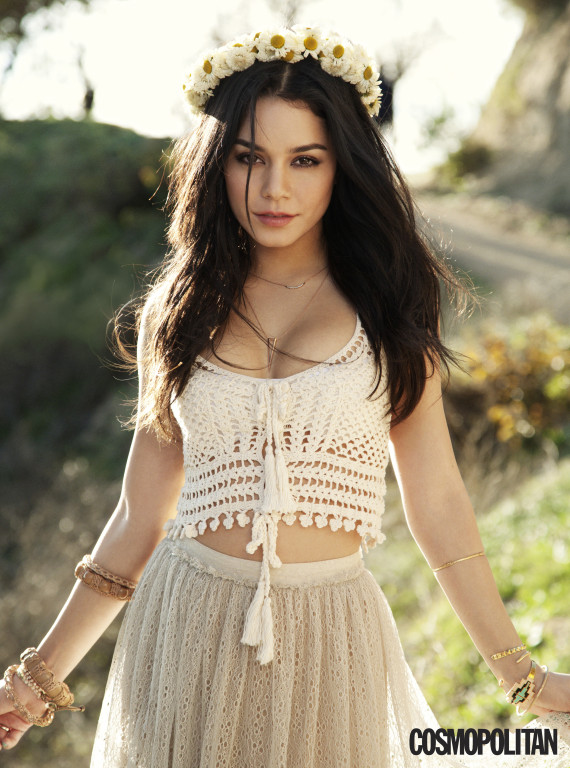 Actress Vanessa Hudgens appears in a Coachella-inspired beauty shoot in Cosmopolitan's April issue, on newsstands Tuesday, March 5th. In the shoot, Hudgens flaunts the sexiest hippie-chic hair and makeup trends inspired by the annual music/style festival. In addition, Hudgens boyfriend, The Carrie Diaries actor, Austin Butler, appears in the issue where he talks about what makes him happy and the qualities he looks for in a girlfriend.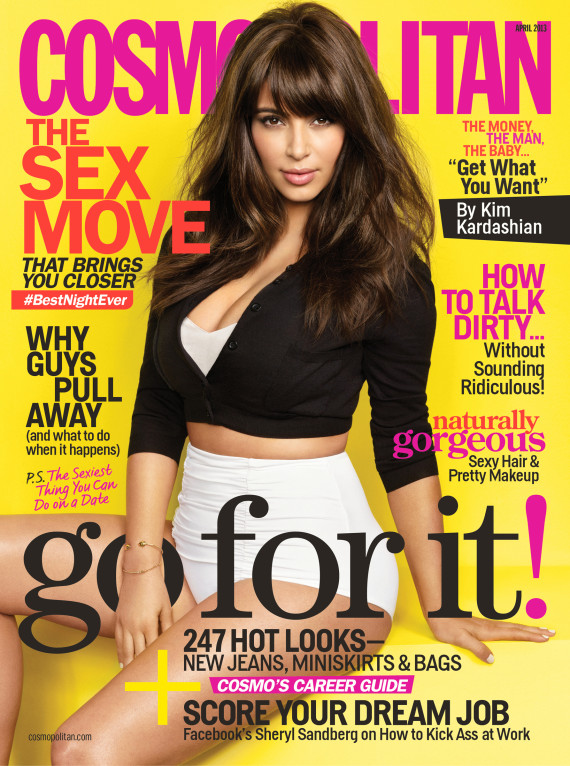 01/03/2013 15:04 GMT
Is That You Sheldon?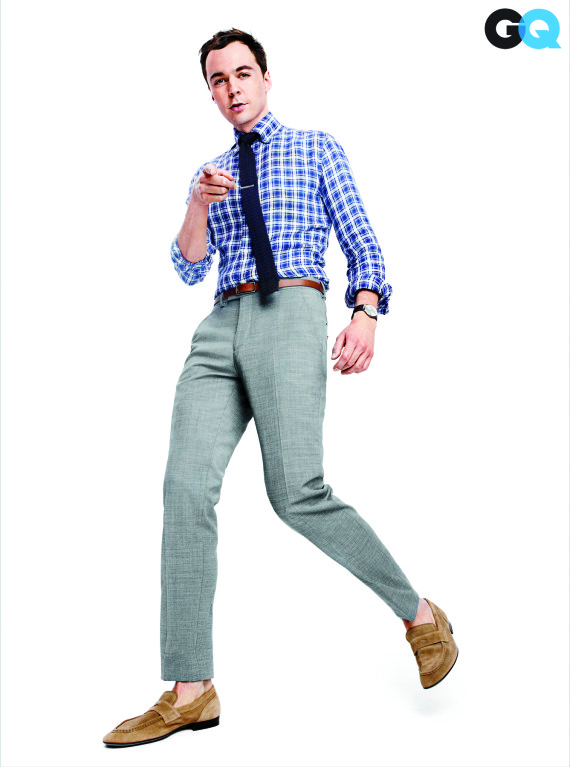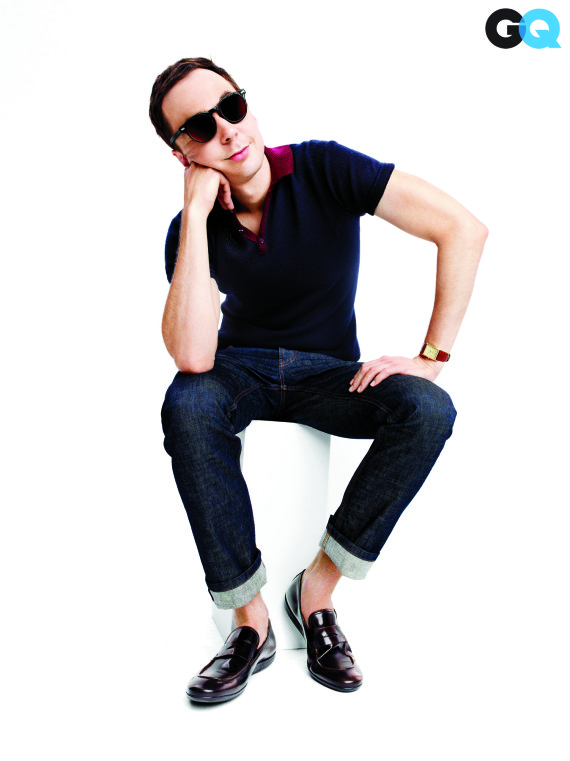 Two-time Emmy winner, Broadway actor, and star of "The Big Bang Theory" Jim Parsons joins the pages of GQ's March issue. Parsons showcases a recent evolution in the fashion world: the leaner & meaner transformation of the laceless loafer. Parsons discovers the new science behind laceless dress shoes, and allows GQ to accentuate his signature look with some of the hottest upcoming footwear styles this spring. And, following his shoot, Parsons sits down with GQ to discuss the do's and don'ts of award show etiquette.
01/03/2013 14:56 GMT
Am I Bovvered?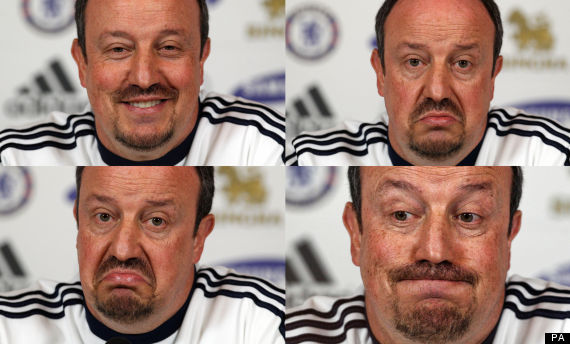 Composite photo of Chelsea manager Rafael Benitez during the press conference at Chelsea FC Training Ground today.
01/03/2013 13:27 GMT
The Face Of The 'Viral' Girlfriend Revealed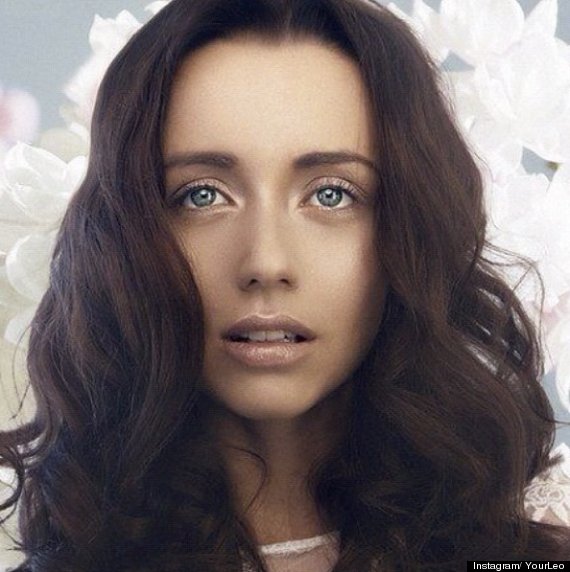 You've seen her from behind - now he's the face of the snapper's muse who features in a series of viral globetrotting photographs. Nataly Zakharova has become a star thanks to a series of stunning images of her leading boyfriend Murad Osmann by the hand around the world. The slender brunette's face never featured in the snaps - but following the success of the images, proud Osmann was happy to introduce his lover to Huffington Post UK.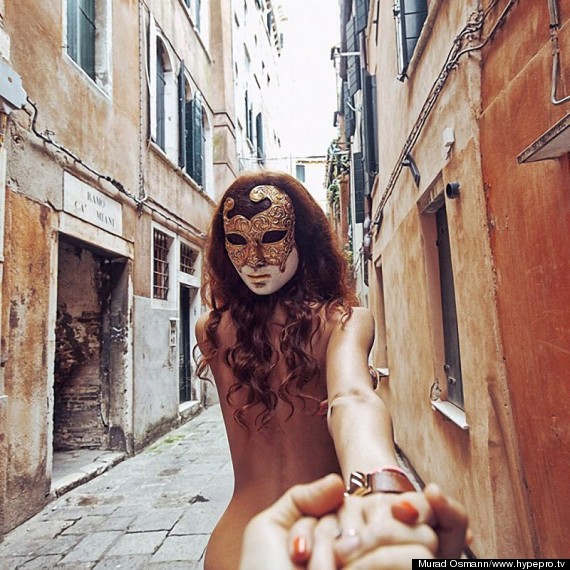 01/03/2013 12:59 GMT
Dinosaur Valley At Twycross Zoo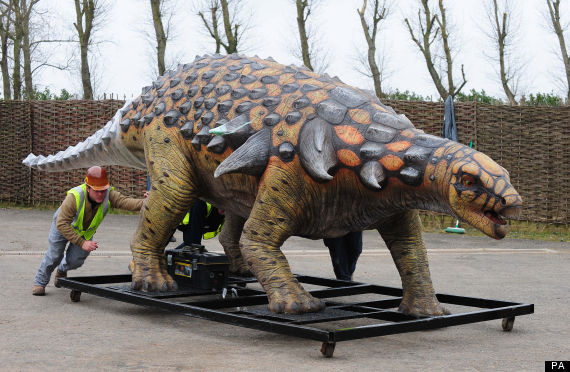 A Edmontonia dinosaur is pushed into place during its arrival at Twycross Zoo where fifteen dinosaurs are the main feature of a brand new attraction opening Easter 2013, Dinosaur Valley at the zoo in Warwickshire.
01/03/2013 12:53 GMT
Do You Think He's Pleased Spain's Rafael Nadal celebrates after beating Argentina´s Leonardo Mayer during a Mexican Open tennis game in Acapulco, Mexico, Thursday, Feb. 28, 2013. Nadal won 6-1, 7-5 to reach the Mexican Open semifinals.
01/03/2013 12:06 GMT
One Shirt That Won't Be Swapped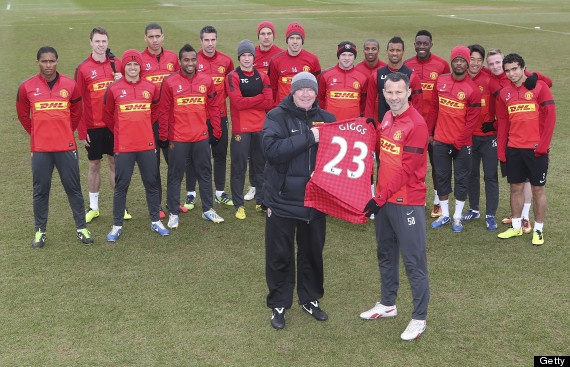 Ryan Giggs of Manchester United (C) poses with Manager Sir Alex Ferguson, the Manchester United squad and a Giggs 23 shirt commemorating him scoring in 23 consecutive League seasons after signing a new one-year extension to his contract with the club at Carrington Training Ground on March 1, 2013 in Manchester, England.
SUBSCRIBE TO & FOLLOW UK DAILY BRIEF