The Huffington Post pictures of the day brings you the very best images from around the world chosen by our own photo editors, Elliot Wagland, Matthew Tucker and Tahira Mirza.
We would love to hear your thoughts on the stories of the day - leave a comment at the bottom of the blog.
28/03/2013 17:01 GMT
Timmy Mallett's BT ArtBox A phone box with images of Queen Elizabeth II, Prince Harry and the Duchess of Cambridge is on display in Windsor, Berkshire. The phonebox has been designed and painted by TV star Timmy Mallett and been named 'Ring-a-Royal-Phonebox'.
28/03/2013 16:42 GMT
Yo! Does One Like One's Glasses?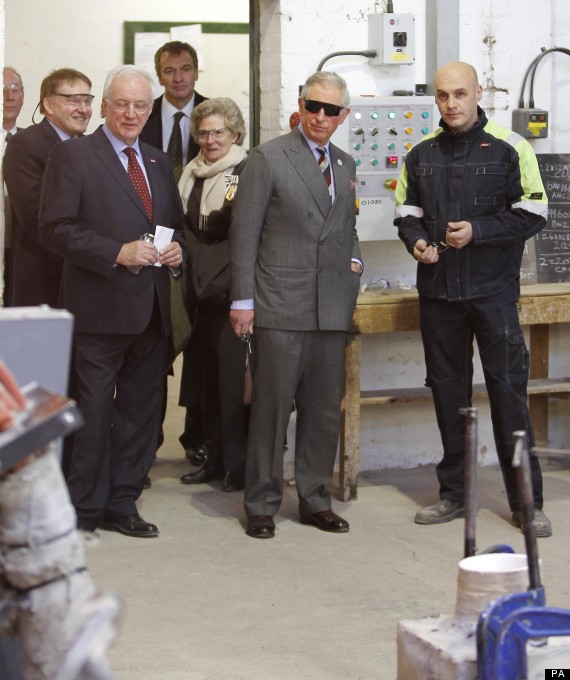 The Prince of Wales watches molten steel poured into a mold during a visit to Bonds Precision Castings, Alston, Cumbria.
28/03/2013 16:36 GMT
David Cameron Visits Nissan Factory Prime Minister David Cameron colours in the eye of a Daruma doll watched by Nissan Executive Vice President Andy Palmer, as part of a lucky Japanese tradition to mark the end of a project during a visit to the Nissan Plant, Sunderland.
28/03/2013 16:18 GMT
Real Life Spiderman Perform Death Defying Stunts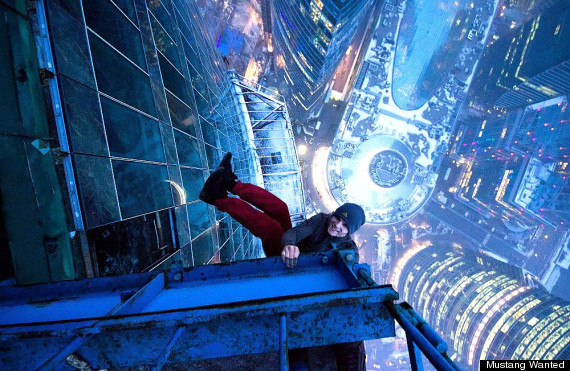 These extreme images are not created via computer graphics editing. They are real, unaltered images of athletic daredevil Mustang Wanted scaling scaffolding, dangling from tall towers and climbing cranes. The 26 year-old former legal advisor from Kiev, Ukraine, eschews the use of safety harnesses as he pursues his adrenalin-charged, death-defying hobby across the urban landscapes of Kiev and Moscow - only hindered by occasional police intervention. Nicknamed the 'Real Life Spider-Man', Mustang Wanted says: "Death is not the worst thing that can happen. Everyone dies but not everyone lives the way they want. If you are afraid of everything you must live in a sterile laboratory."
28/03/2013 16:05 GMT
Pidyon Peter Chamor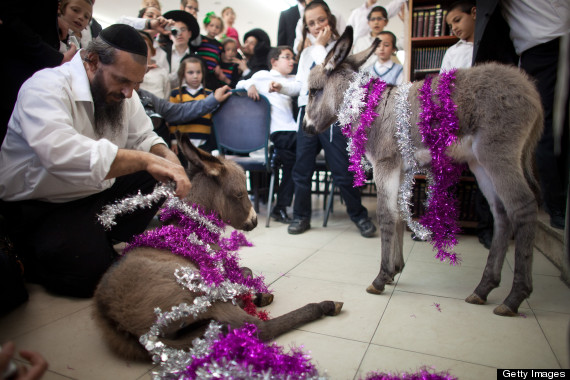 Ultra Orthodox Jews take part in the 'Pidyon Peter Chamor' ceremony, or the 'Redemption of the first born donkey' in the Meir Sharim neighborhood on March 28, 2013 in Jerusalem, Israel. The traditional ceremony is part of the 613 laws commemorated in the Torah. (Photo by Uriel Sinai/Getty Images)
28/03/2013 15:56 GMT
Will You Be My Mummy? Cincinnati Zoo & Botanical Garden Primate Team Leader Ron Evans works with 2 month-old "Gladys", a Western Lowland Gorilla, as he acts as a surrogate mother, on Wednesday, March 27, 2013 in Cincinnati. Evans says "Gladys" is in good health, developing and growing quickly with loving care from 10 humans imitating a gorilla mom's behavior. This week she moved from her belly to all fours for the first time. She came to Cincinnati last month from Gladys Porter Zoo in Brownsville, Texas, after she was born there Jan. 29 to a first-time mother who showed little maternal instinct. It was decided to move her to Cincinnati's zoo because of its extensive experience in raising gorilla babies and its availability of experienced gorilla mothers.
28/03/2013 15:27 GMT
Christian Faithful Endure Crucifixion In The Philippines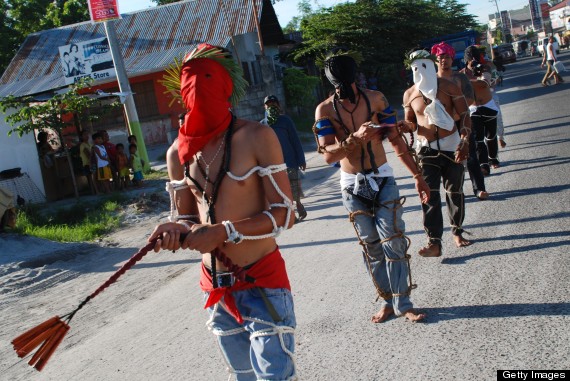 Flagellants whip their backs with wooden flails during holy week on March 28, 2013 in Pampanga province, Philippines. Flagellation (Penitensya in Filipino) is an extreme act of mortification in which the penitent scourges himself by whipping his own flesh. Although the blody practice is condemned by the Catholic church and frowned upon in the modern age, hundreds of Filipino faithfuls still practice it to this day as a form of panata, or vow, and has become a part of Philippine culture and tradition.
28/03/2013 15:19 GMT
Royal Maundy Service Queen Elizabeth II and the Duke of Edinburgh with children as they leave Christ Church Cathedral in Oxford following the Royal Maundy service.
28/03/2013 15:09 GMT
Cheryl Takes A Dip For L'Oréal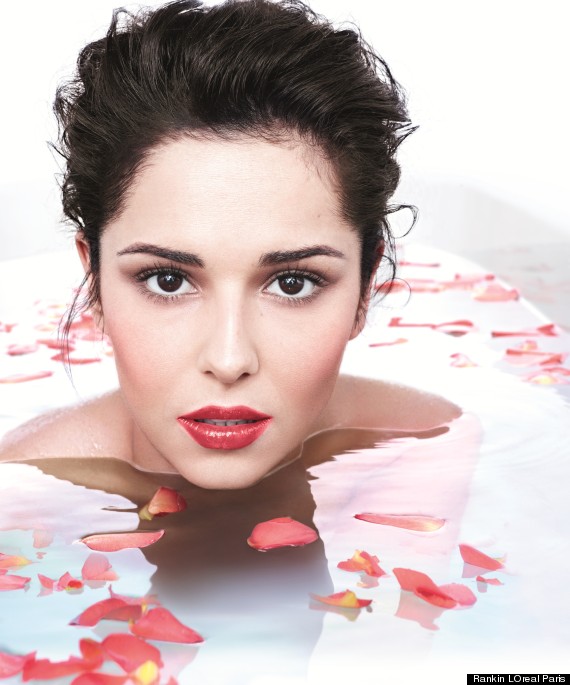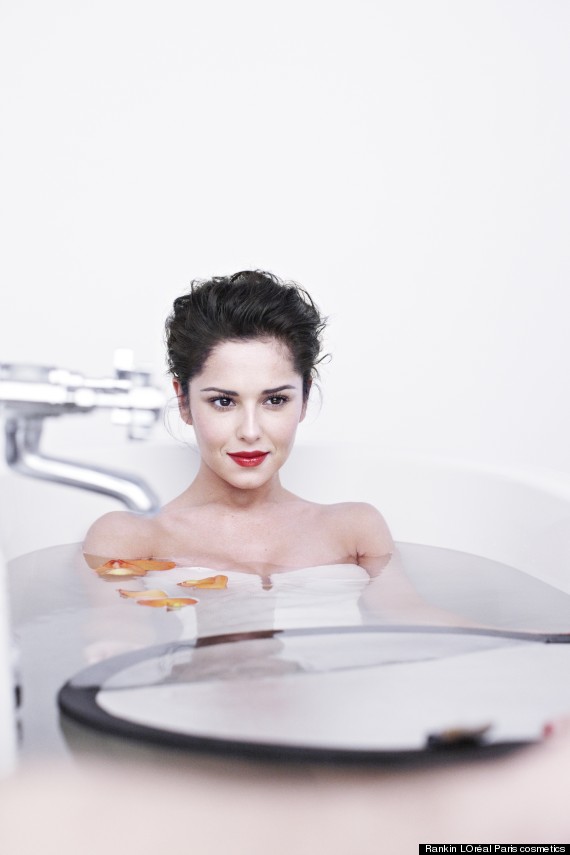 Cheryl poses in new shoot as L'Oréal Paris spokesmodel and the face of the new L'Oréal Paris' Glam Shine Stain Splash campaign shot by Rankin, Cheryl quenches her thirst for shine and lasting lip colour wearing shade 200, a vivid coral shade , The product provides an exceptionally high concentration of moisture thanks to a unique formula made with 30% water combined with light oil to achieve a non-drying stain power, L'Oréal Paris Glam Shine Stain Splash range is available nationwide…Shot by Rankin for L'Oréal Paris cosmetics
28/03/2013 15:02 GMT
Check The Batteries In Your Fire Alarm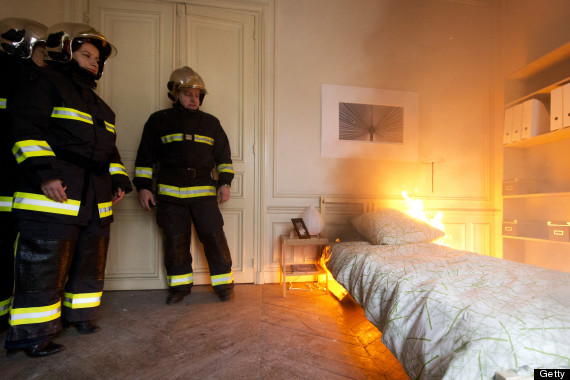 French Minister for Equality of Territories and Housing Cecile Duflot (2ndL) takes part in a firefighting exercise on March 28, 2013 in Paris, focused on benefits of smoke detectors.
SUBSCRIBE TO & FOLLOW UK DAILY BRIEF