The Huffington Post pictures of the day brings you the very best images from around the world chosen by our own photo editors, Elliot Wagland, Matthew Tucker and Tahira Mirza.
We would love to hear your thoughts on the stories of the day - leave a comment at the bottom of the blog.
05/04/2013 16:26 BST
Obama's Prayer Breakfast To Celebrate The Easter Holiday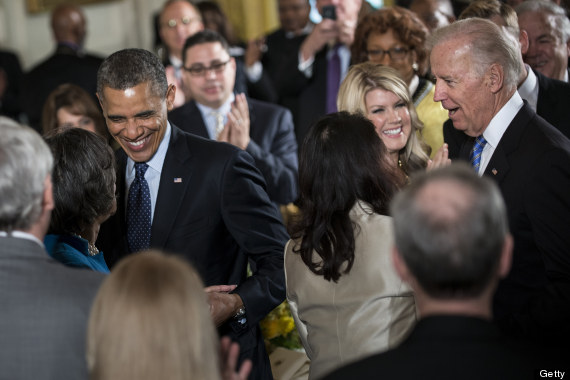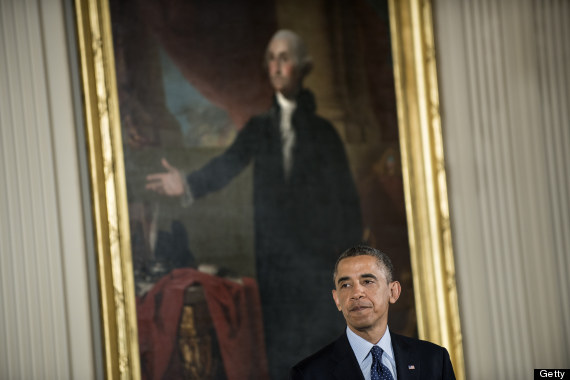 S President Barack Obama pauses while speaking during an event in the East Room of the White House April 5, 2013 in Washington, DC. Obama hosted US Vice President Joseph R. Biden and others for a prayer breakfast to celebrate the Easter holiday.
05/04/2013 15:21 BST
Feeling The Joy On International Fun At Work Day?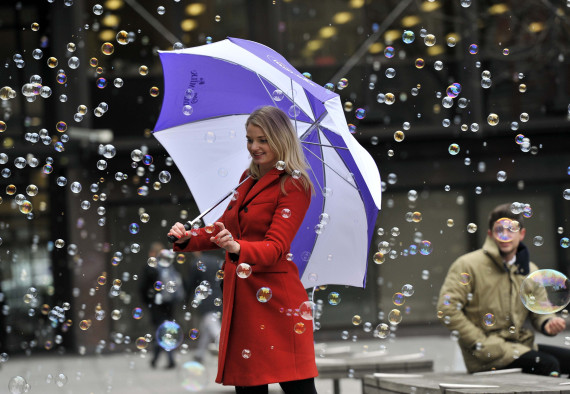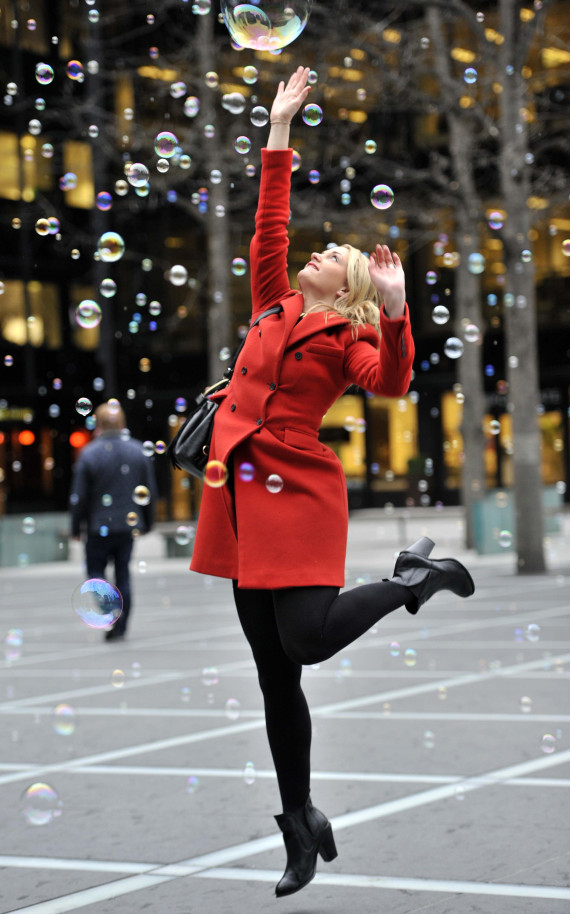 Cadbury Dairy Milk Bubbly brought back a childhood favourite, bubble blowing, to city workers on International Fun at Work Day today, as they reveal 74% of Brits named bubble blowing as one of their most fun childhood activities. Sophie Smith enjoys a sea of bubbles in Finsbury Avenue Square, London.
05/04/2013 14:46 BST
Racegoers Enjoy Ladies Day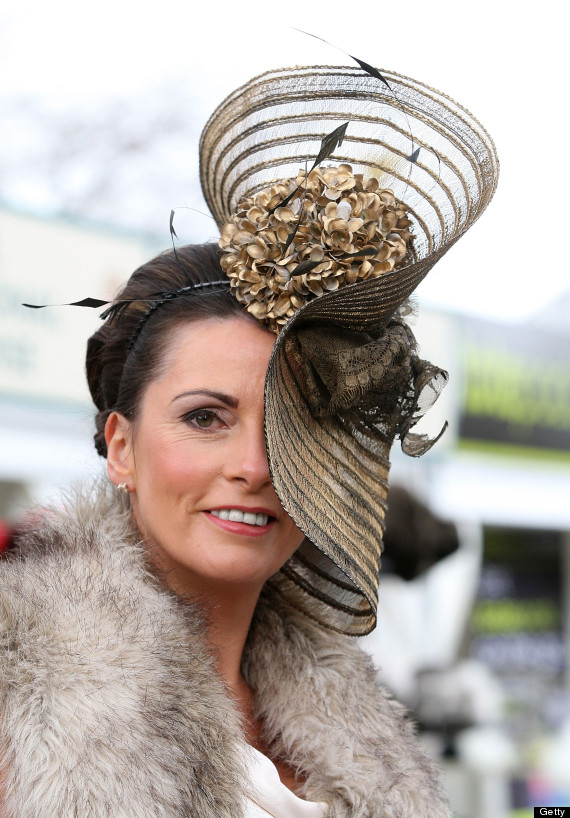 Racegoers enjoy Ladies Day at Aintree on April 5, 2013 in Liverpool, England. Friday is traditionally Ladies day at the three-day meeting of the world famous Grand National, where fashion and dressing to impress is as important as the racing.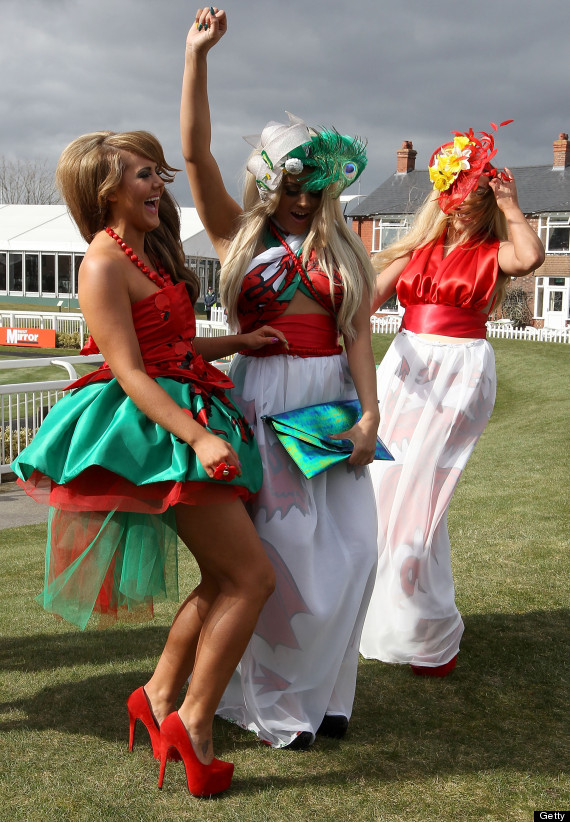 Lateysha, Carley, Jenna, Natalee and Nicole from MTV's The Valleys bring the Welsh spirit to Ladies' Day at Aintree.
05/04/2013 14:27 BST
Mobility Scooter Filmed Travelling At 8mph On A 70mph Dual Carriageway
A confused tourist was rescued by police after driving along a 70mph dual carriageway on an 8mph mobility scooter. The 62-year-old is thought to have travelled at least five miles on the battery-powered machine after getting lost in Brighton, Sussex.
Worried motorists raised the alarm when they saw him crawling along the side of the busy A27 and A23 roads on the outskirts of the city. Police found him slowly heading north on the main A23 towards Gatwick Airport with the battery on the scooter almost dead.
05/04/2013 14:03 BST
Tiny Double Yellow Lines Seen In Cambridge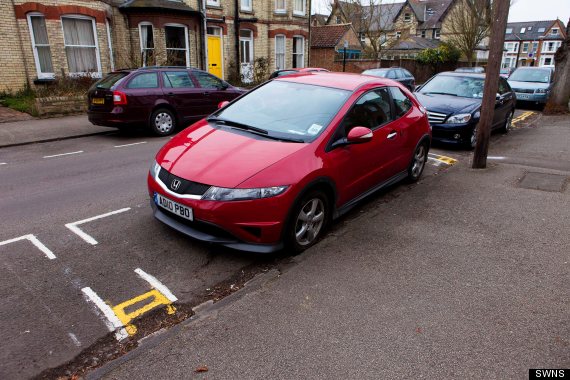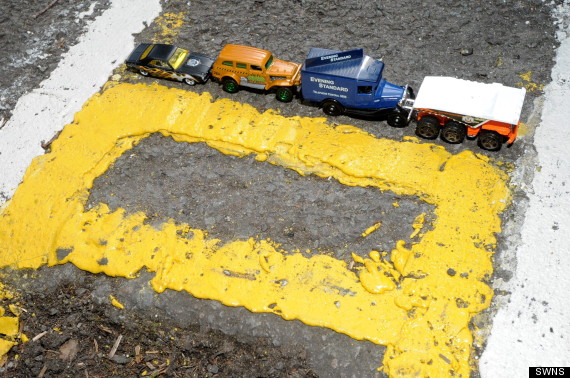 These double yellow lines, measuring just 13 inches (33cm), have been painted on Humberstone Road in the West Chesterton area of Cambridge by Cambridgeshire County Council.
05/04/2013 14:01 BST
Royal Visit To Dumfries Royal fan Dayna Miller, 11, from nearby Coylton, showed Kate the doll which she got as a Christmas gift from her mother. The youngster said: "She looked at it and she said 'does my hair look like that?'."Then she asked me where I got it from."She added: "Kate's much prettier than the doll." The Prince of Wales, known as the Duke of Rothesay when in Scotland, the Duchess of Cambridge, known as the Countess of Strathearn and the Duke of Cambridge, known as the Earl of Strathearn when in Scotland, during a visit to Dumfries House in Ayrshire, Scotland.
05/04/2013 13:54 BST
Watching From Afar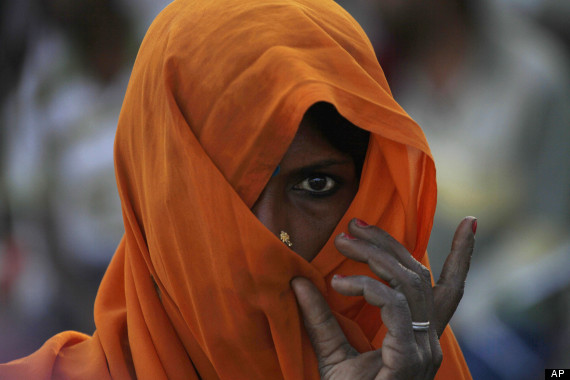 A veiled Indian woman watches as she stands on a field at Phaphamau on the outskirts of Allahabad, India, Friday, April 5, 2013.
05/04/2013 13:24 BST
One Malteser Too Many? Fiona Dawson, left, President of Mars Chocolate UK shows Britain's Queen Elizabeth II a vat containing Maltesers chocolate sweets during a visit to Mars Chocolate UK in Slough, England
05/04/2013 11:50 BST
Watch Stephen Fry In Twelfth Night With Globe On Screen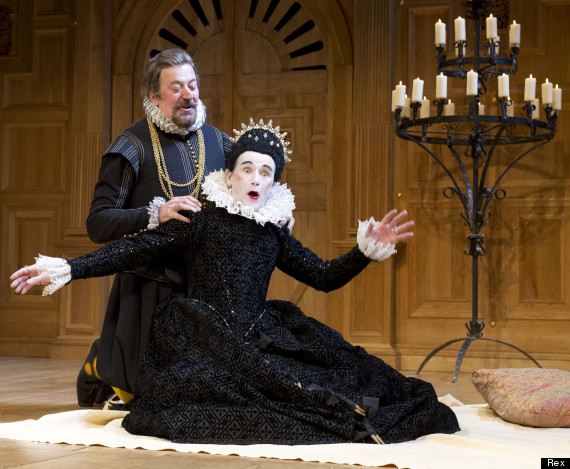 Globe on Screen will offer those who missed out on the Globe's sensational Twelfth Night a second chance to see the production the critics described as "sensational...pure comic delight". Mark Rylance, winner of multiple Olivier and Tony Awards, and Stephen Fry star in the production, directed by Tim Carroll.
05/04/2013 11:39 BST
Tiny Baby Shark Grows Inside Egg
This amazing underwater video shows a tiny baby shark growing inside its egg getting ready to hatch. The egg was laid by a brown-banded bamboo shark which marine experts believe stored the male's sperm for six months as she had been kept alone during tank cleaning.
The team at Hunstanton Sea Life Sanctuary, Norfolk, say the egg, which appeared over the Easter weekend, could hatch at any time. Aquarist Kirsty Sopp said: "When we shone a torch through it to check, we were surprised and delighted to see a wriggling embryo."
SUBSCRIBE TO & FOLLOW UK DAILY BRIEF