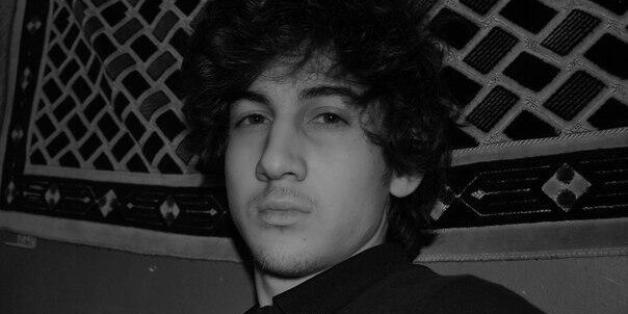 The surviving Boston bomb suspect has been named as Dzhokhar Tsarnaev, 19, of Cambridge, Massachusetts.
His 26-year-old brother, Tamerlan Tsarnaev, was named as the second suspect who died following a police shootout earlier this morning.
Dzhokhar was identified as the curly-haired man, wearing a white baseball cap, in pictures released by police.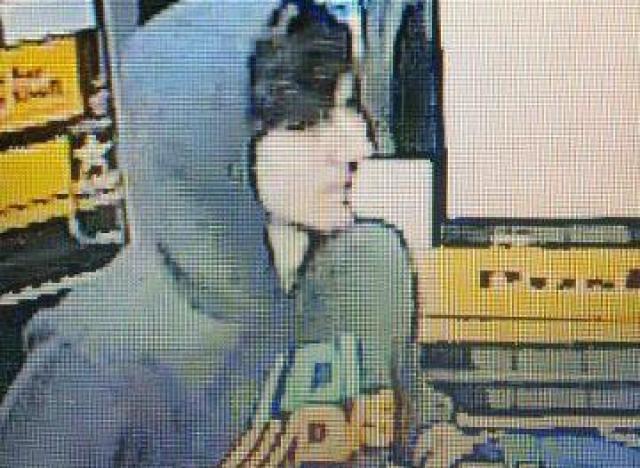 The suspect was seen at a 7/11 in Cambridge last night
A social media profile on Russian 'Facebook' site VKontakte lists him as Djohar Tsarnaev, living in Boston. He is listed as having attended school in Makhachkala, in the Republic of Dagestan, between 1999 and 2001, and went to high school at Cambridge Ringe & Latin School, whose alumni include Matt Damon and Ben Affleck.
He is now a first year student at UMass Dartmouth.
Dagestan is in the North Caucasus, on the border of Chechnya.
Most of the posts written by Dzhokhar Tsarnaev himself are jokes. He has several references to Chechnya on the profile, and lists his "world view" as Islam and his "personal priority" as career and money.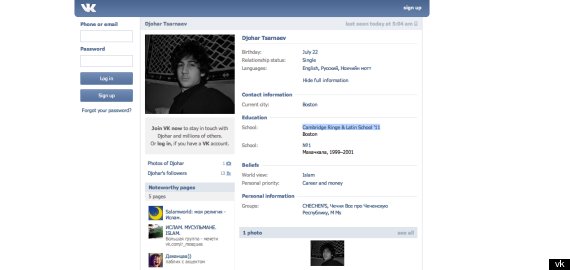 The VK page of Dzhokhar Tsarnaev
His brother Tamerlan died "from more than gunshot wounds" and suffered multiple injuries, according to reports from the hospital at which he was treated.
"Don't get me wrong though, I am appalled at the situation but I think that the town was scared and desperate to blame someone. It's because of stories like this and such occurrences that make a positive change in this world. I'm pretty sure there won't be anymore similar tales like this. In any case, if they do, people won't stand quiet, i hope."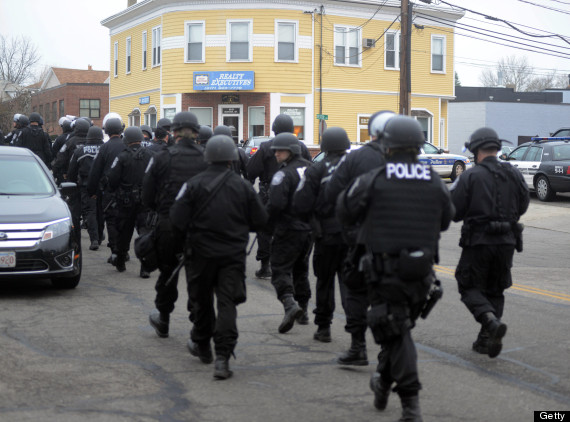 Police walk down School and Walnut Street in Watertown, Massachusetts
And in a further clue to his having attended high school in the area, he is listed as a wrestling competitor for Cambridge Rindge and Latin School Greater Boston League Winter All Stars in 2011.
Boston Marathon Bombing Suspects
Police Search For Suspects In Watertown, Massachusetts, Following Reports Of Explosions
SUBSCRIBE TO & FOLLOW UK DAILY BRIEF
Get top stories and blog posts emailed to me each day. Newsletters may offer personalized content or advertisements. Learn more