David Beckham is without doubt one of the most famous celebrities in the world, and is probably regarded as one of the nicest and hardest working people in the industry.
The father of four now plays for French Ligue 1 team PSG on a short term contract and when he's not playing in France, he's back in London back on daddy duty. David Beckham and Harper leave their home on Tuesday morning.
Almost every morning Beckham is pictured leaving his home with 20-month-old Harper, whether her stylish outfits are just thrown together by her dad or are carefully pre-planned by her fashion designer mother Victoria, we'll never know.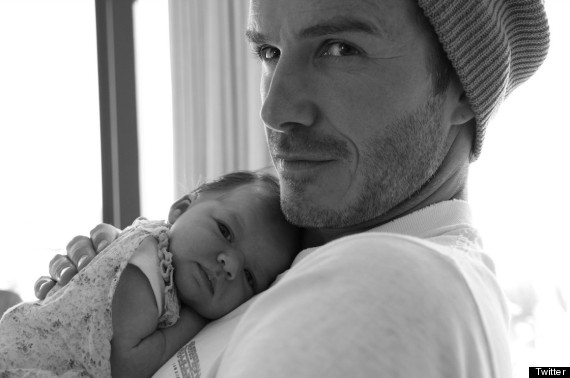 Victoria Beckham posted this image of Harper and David Beckham to her Twitter followers.

Then there's David Beckham, he's the epitome of cool and being sponsored by some of the most high profile brands in the world also helps. With his children's names stitched on his Adidas boots and etched on to his body, the normal 'dad in the street' simply cannot compete with Beckham.
He sends fashion conscious fathers quaking in their leather brogues for trying to emulate his cool and casual style, which posed this question. Is David Beckham the coolest dad ever?
Celebrity Kids: Out And About
SUBSCRIBE TO & FOLLOW UK ENTERTAINMENT