We are longtime fans of Canadian astronaut and current International Space Station commander Chris Hadfield.
From telling the world how to throw up in space, to taking amazing photographs of the UK from 120 miles up, pretty much no other astronaut has done so much to engage the public on the internet.
But this might be his finest moment.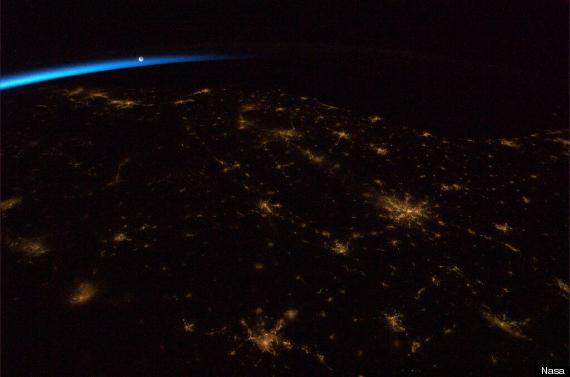 The above picture captures the Moon as it rises above the United States at dawn.
Posted on Twitter and taken from the window of the ISS, it's a stunning view of our planet and its nearest neighbour.
@Cmdr_Hadfield

Chris Hadfield
Hadfield announced today that his "fiery fall" back to Earth will commence on May 13, after the arrival of mission 36 and its new Russian commander.
@Cmdr_Hadfield

Chris Hadfield
Good Morning, Earth! We undock for our fiery fall back to Earth on 13 May. So many things left to do! And enjoying each one of them.