Ladbrokes has revealed its betting odd on all sorts of royal baby-related events - from the sex (currently 2/1 boy, 2/5 girl) and hair colour (current favourite is blonde at 2/1) to its name (Alexandra, Elizabeth and Diana are all joint favourites for a girl, while George leads the boy's race).
And to celebrate this, they've commissioned a set of spoof portraits which show the Duchess of Cambridge et al in various silly situations... including the Queen herself taking bets: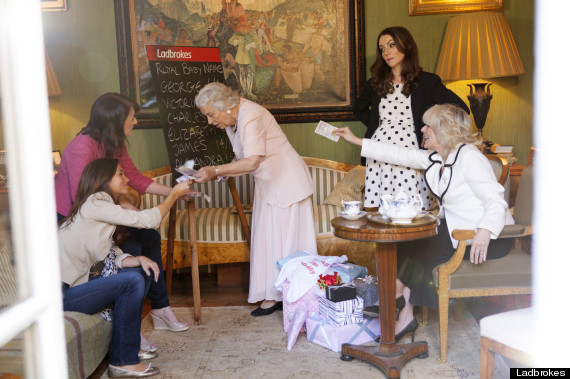 Kate admiring a really rather amusing babygro: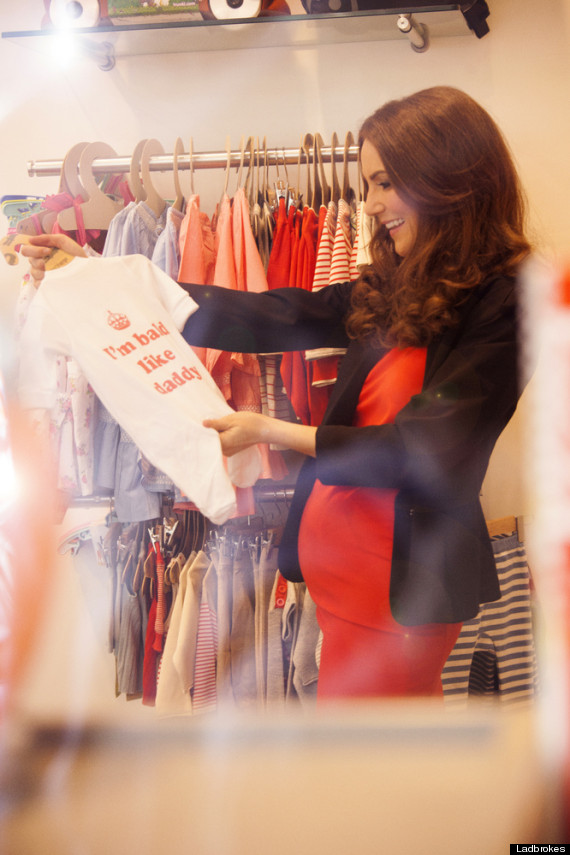 And Camilla getting in on the act:
Ladbrokes Royal Baby Betting
Also on HuffPost:
Kate Middleton's Funniest Photos
SUBSCRIBE AND FOLLOW
Get top stories and blog posts emailed to me each day. Newsletters may offer personalized content or advertisements.
Learn more