The Huffington Post pictures of the day brings you the very best images from around the world chosen by our own photo editors, Elliot Wagland, Matthew Tucker and Tahira Mirza.
28/05/2013 17:20 BST
Camilla Duchess Of Cornwall Makes A Speech In French At Emmaus Bougival
Camilla The Duchess of Cornwall makes a speech in French at the Emmaus community at Bougival in Paris. Camilla is Patron of Emmaus UK.
28/05/2013 15:49 BST
You're Under Starts Orders Britain's Prince Charles, right, is driven by Philipp, Prince of Hohenlohe-Langenburg, in an Alvis vintage car in Langenburg, southern Germany, Tuesday May 28, 2013. Prince Charles is visiting Germany to take part in a conference on regional food production and in a speech addressing the conference Monday, he called for the creation of a much more local model of food production and distribution.
28/05/2013 15:46 BST
Miranda Kerr Poses For New Skincare Range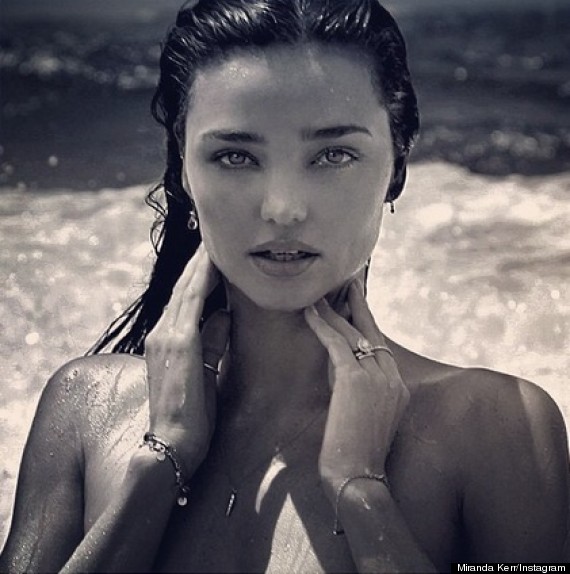 New shoot for @koraorganics by @chriscolls Now available on @netaporter ❤ Miranda xxx
28/05/2013 14:52 BST
Ben Affleck Receives An Honorary Degree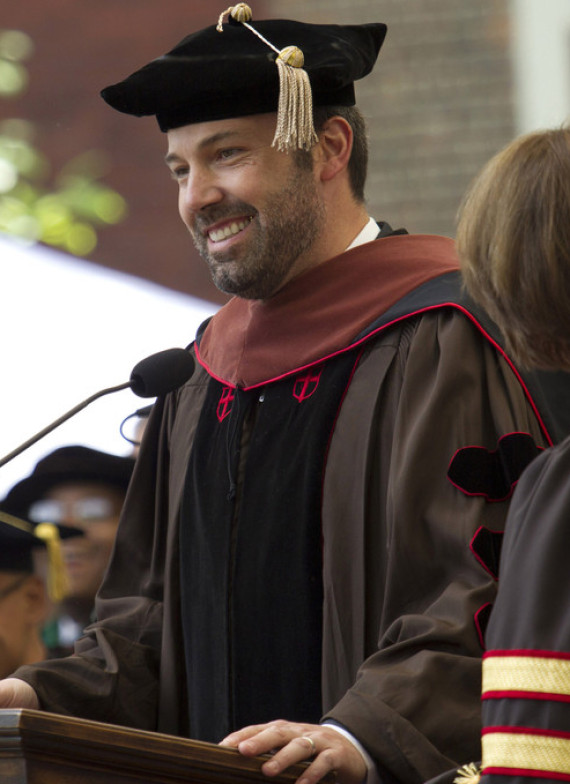 Actor/director Ben Affleck receives an honorary Doctor of Fine Arts degree from Brown University at the 245th Commencement ceremony in Providence, Rhode Island.
28/05/2013 14:49 BST
George Osborne visit to the River Mersey Estuary The Chancellor of the Exchequer George Osborne talks to workers at The Port Of Liverpool during a visit to mark the start the beginning of the dredging of the River Mersey Estuary
28/05/2013 14:13 BST
Gemma Arterton Leaving BBC Radio Studios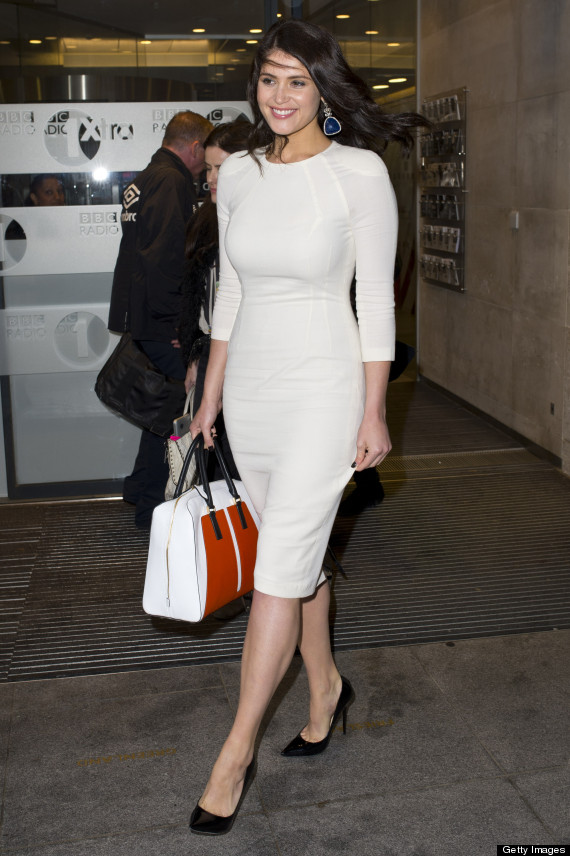 Gemma Arterton brightens up a rainy day as she is seen departing BBC Radio Studios
28/05/2013 13:54 BST
Kim Gets Fishy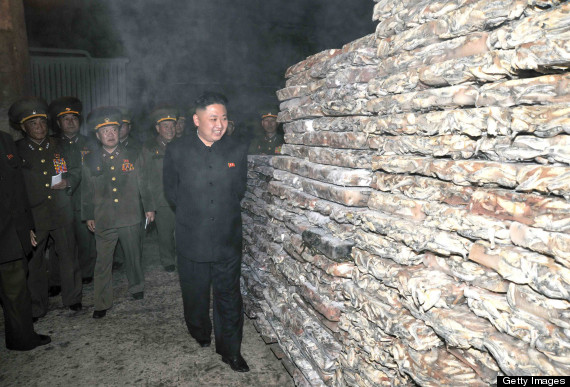 North Korean leader Kim Jong-Un seen inspecting the August 25 Fishery Station under the Korean People's Army (KPA) Unit 313
28/05/2013 13:50 BST
Duchess of Cornwall In A Meat Market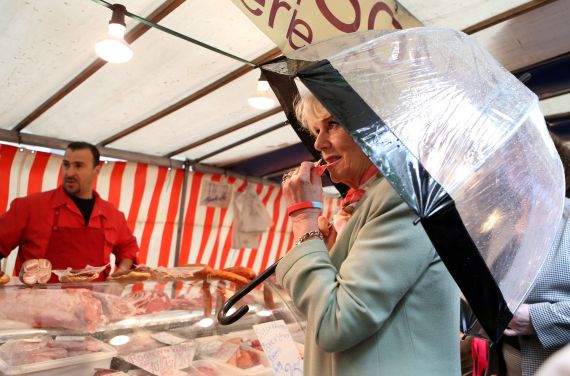 The Duchess of Cornwall tastes a piece of salami during a visit to Marche Raspil along the Boulevard Raspail in Paris, France.
28/05/2013 11:40 BST
Fire At Sea: Royal Caribbean's Grandeur Of The Seas Cruise Ship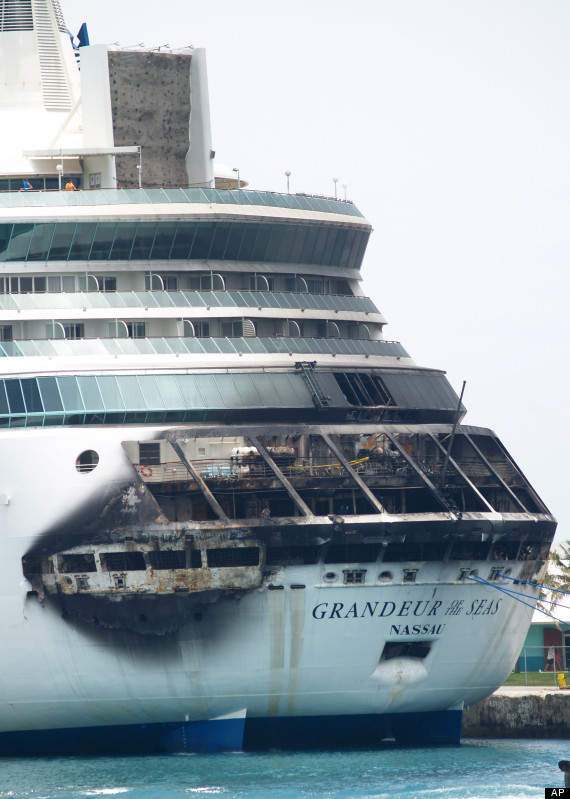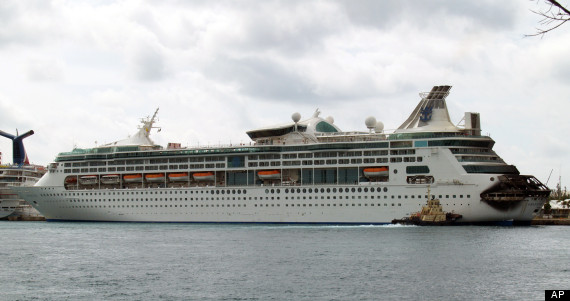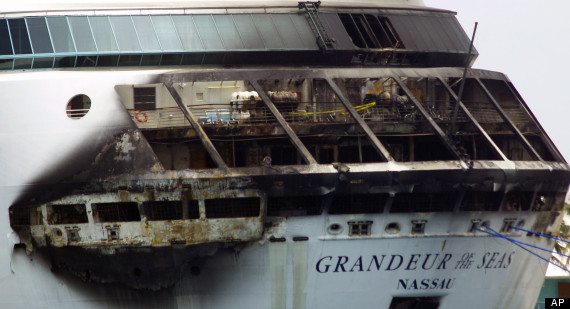 The fire-damaged exterior of Royal Caribbean's Grandeur of the Seas cruise ship is seen while docked in Freeport, Grand Bahama island, Monday, May 27, 2013. Royal Caribbean said the fire occurred early Monday while on route from Baltimore to the Bahamas on the mooring area of deck 3 and was quickly extinguished. All 2,224 guests and 796 crew were safe and accounted for.
28/05/2013 11:38 BST
Munenori Kawasaki Post Match Interview Goes Viral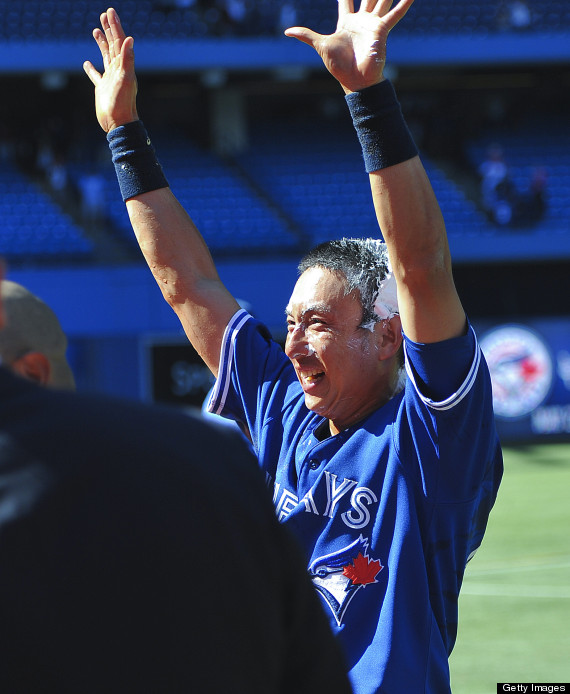 Toronto Blue Jays shortstop Munenori Kawasaki (66) acknowledges the crowd following the game and after teammates covered him in shaving creamt following the victory. The Toronto Blue Jays beat the Baltimore Orioles 6-5 in the fourth of their four straight games at the Rogers Centre......Watch the funny moment before it happened
SUBSCRIBE TO & FOLLOW UK DAILY BRIEF