If you're looking for a shoe that's 3D printed, garish, difficult to walk in and makes answering your phone unnecessarily impractical then these are for you.
Best steer well clear of puddles
The shoes were made by Alan Nguyen and were commissioned by Freedom Of Creation for FreshFiber.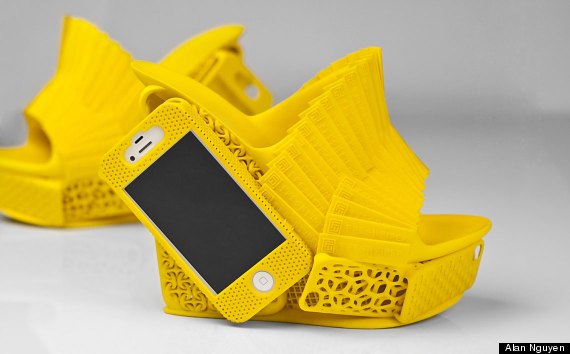 SUBSCRIBE AND FOLLOW
Get top stories and blog posts emailed to me each day. Newsletters may offer personalized content or advertisements.
Learn more