Harry Styles has debuted a new look for his ankles, with the lyrics to George Michael's 'Careless Whisper' etched across them.
The One Direction star showed off his foot art as he walked off a private yacht in Miami.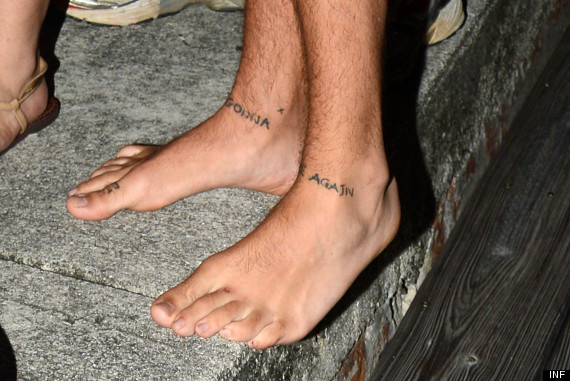 George Michael's lyrics "Never gonna dance again" were written around the front of Harry's ankles, although it's unclear whether the words were a tattoo or just drawn on in ink.
Harry was pictured wearing an open checked shirt that showed off the butterfly tattoos on his chest and a pair of white shorts, but went barefoot giving a better view of his ankle decorations.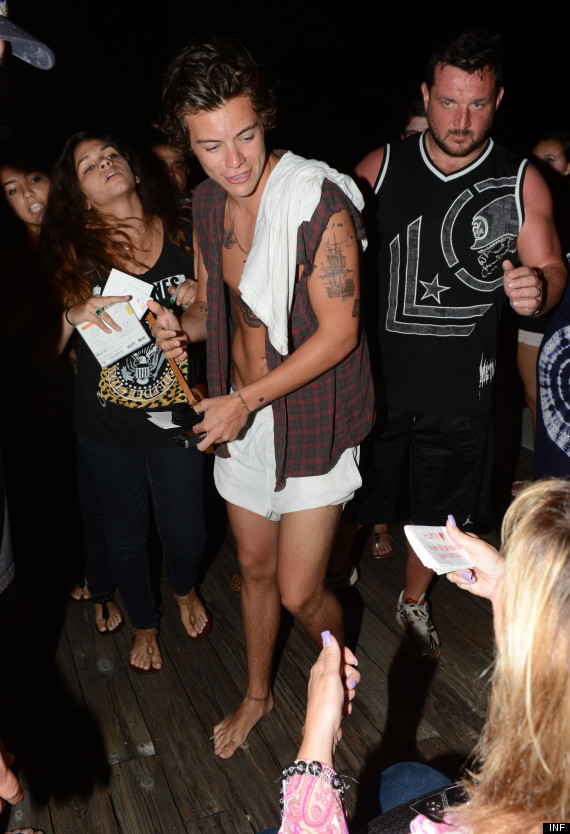 One Direction stayed on the 90ft yacht worth a reported £1.5 million for 24 hours ahead of a gig in Florida.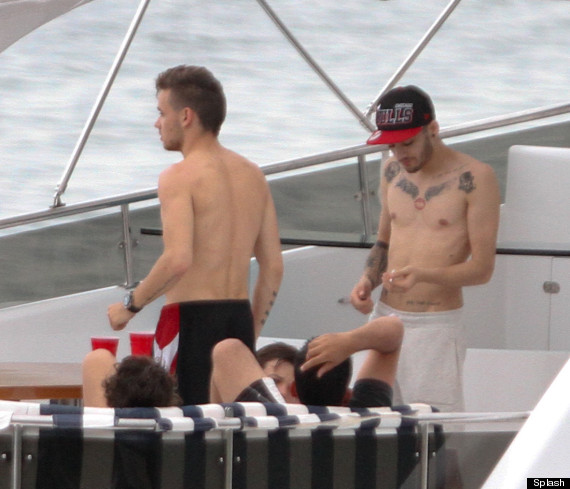 Recently Harry's tattooist Freddy Negrete said the pop star's back was the most likely area to get inked next.
Freddy said: "He just can't seem to stop tattooing at the moment, but he's getting worried they're all too front-heavy so it's definitely his back we'll be concentrating on."
Whose Tat Is That? One Direction Special!
Just in case they forget what they do for a living (well, for next year or two at least...), one of the boys got a tattoo of a microphone on their arm. But which one?

Zayn Malik!

Ah, the classic star... but which 1D star does it belong to?

Harry Styles!

One of the band opted for arrows going up his arm, presumably to help with, y'know, pointing at things. But who?

Liam Payne!

'Be true to who you are' says one of One Direction's Arabic neck tattoos...

Zayn Malik!

Presumably copied from a scribble left on his school exercise book, this skateboarding stick man is permanently etched onto the arm of...

Louis Tomlinson!

ZAP! and various other in-jokes adorn the forearm of One Directioner. Yup, it's...

Zayn Malik! (again)

Aw, a pretty bird. But who does it belong to?

Louis Tomlinson!

Ignore the third nipple for a second. We want to know who this theatre faces / bird cage combo belongs to.

Yup, it's: Harry Styles!

Fingers crossed - presumably that the hits keep coming. But whose lucky charm is this?

Zayn Malik, of course!

On the other hand, one of boys are currently tattoo-less, as demonstrated by this baby smooth chin and neck. So, who is the true rebel of One Direction who refuses to get inked...?

Yup. It's Niall Horan.