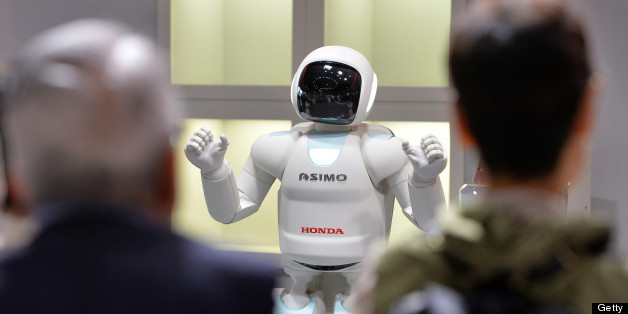 It seemed like such a good idea.
Use Honda's most cutting-edge humanoid to act as a tour guide for the Miraikan Museum dedicated to the history of robotics.
Or respond to verbal questions.
Or tell the diference between an adult and a child.
Or comprehend the meaning of hand gestures.
But this does do a disservice to the incredible technology that goes into Asimo who has been continuously developed for 13 years.
He can walk, negotiate steps, dance and play the violin. He can even run which requires both feet being off the ground at the same time, a remarkable achievement for a robot.
The latest prototype was sent into the destroyed reactor 2 in Fukushima, damaged during the 2011 earthquake, to test for radiation levels.
SUBSCRIBE TO & FOLLOW UK TECH