To celebrate the release of Twentieth Century Fox's summer comedy 'The Heat' directed by Paul Feig ('Bridesmaids') and starring Sandra Bullock and Melissa McCarthy, we are offering Huffington Post UK readers the chance to see the film before anyone else for free at a Vue cinema near you on Monday 22 July, ahead of its 31 July release.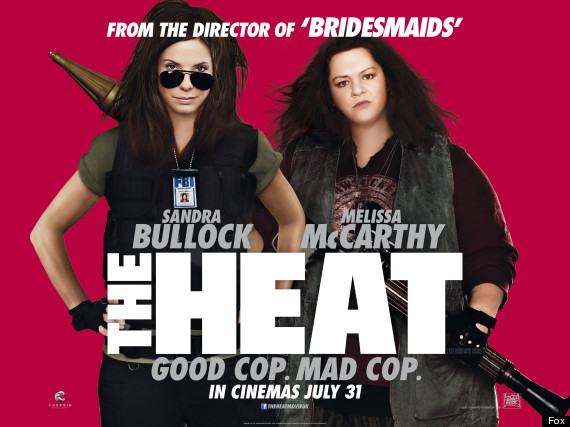 Sandra Bullock and Melissa McCarthy in 'The Heat'
Uptight FBI Special Agent Sarah Ashburn (Sandra Bullock) and foulmouthed Boston cop Shannon Mullins (Melissa McCarthy) couldn't be more incompatible. But when they join forces to bring down a ruthless drug lord, they become the last thing anyone expected: buddies.
For your chance to see 'The Heat' at a special preview on 22 July simply click on the link HERE to get claim your tickets.
For more information on 'The Heat' visit the official Facebook page here
'The Heat' is in cinemas Wednesday 31 July. Watch the trailer below...
©2013 Twentieth Century Fox Film Corporation
Terms and conditions:Tickets are subject to availability and will be allocated on a first come, first served basis via www.showfilmfirst.com. Each reader may claim up to two tickets. Readers who successfully book tickets must present this page with the ticket and have ID available if required. No photocopies of the page will be accepted. The tickets are not for resale. No cash alternative. No late admittance. The cinema reserves the right to refuse admission. In the event of a dispute, the cinema manager's decision is final. For full terms and conditions visit: www.showfilmfirst.com
SUBSCRIBE AND FOLLOW
Get top stories and blog posts emailed to me each day. Newsletters may offer personalized content or advertisements.
Learn more