Although she's been fired from 'The X Factor' and and hit by a drugs scandal that hasn't stopped Tulisa from jetting out to Ibiza for a full-on party holiday.
The scandal hit singer has been tearing up the White Isle with pal and former 'Waterloo Road' star Chelsee Healey to celebrate her 25th birthday, which is on Saturday.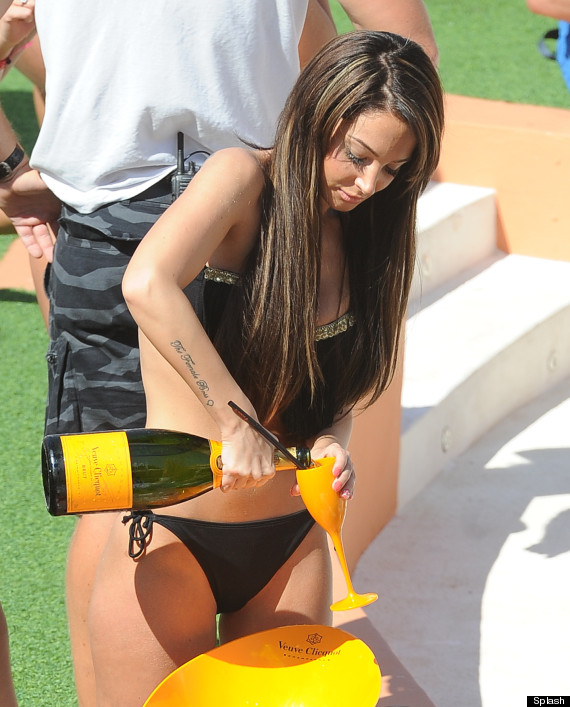 T was pictured at a pool party shortly after touching down on the Spanish island, where she showed off her slimmed down figure.
She was spotted swigging back champers in a black two-piece at the Ocean Beach Club.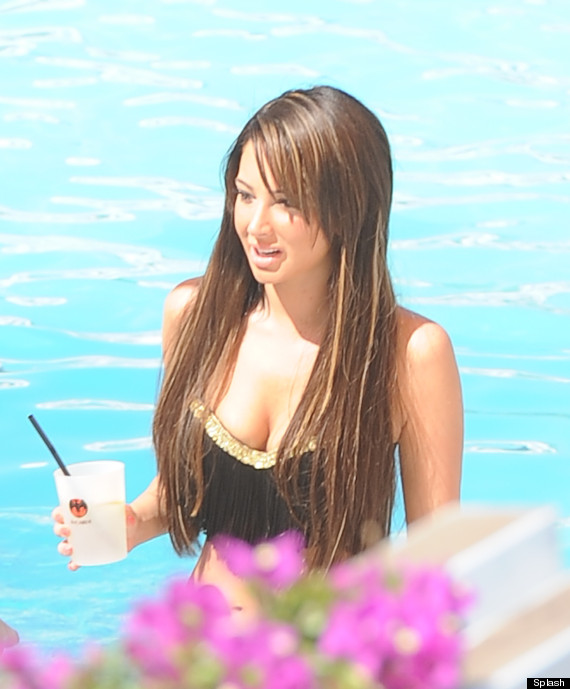 It was also a relief that she has changed out of the revealing leggings she wore on the flight, which exposed more than she'd probably intended.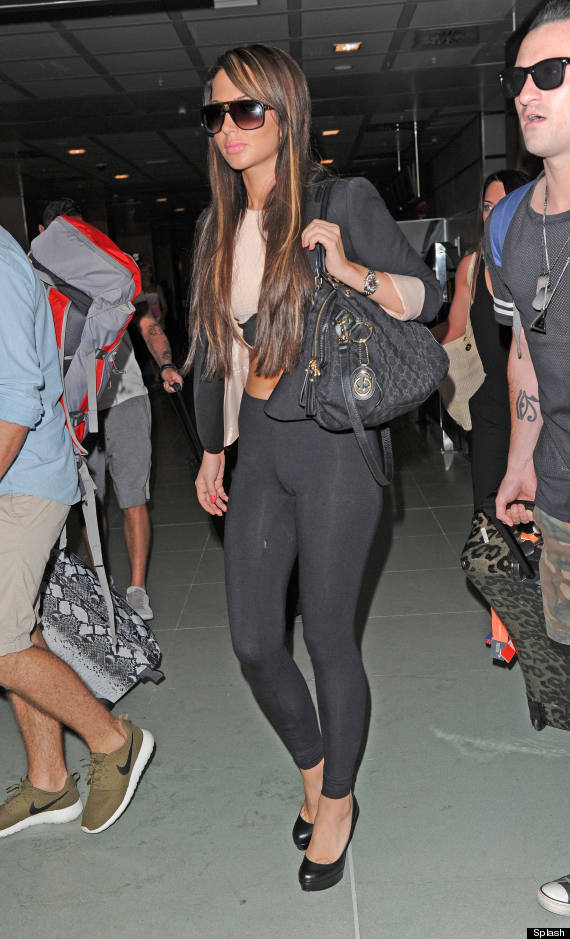 Later the same evening, Tulisa was looking much more sleek as she donned a bright pink mini-dress for a night on the town with the girls.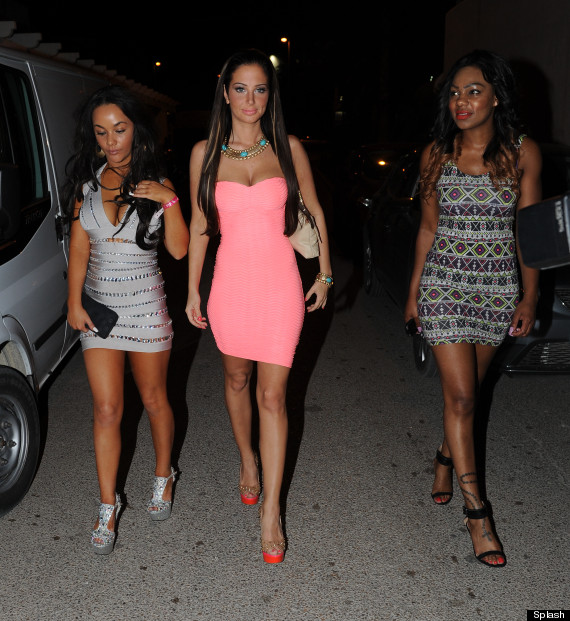 It was only five weeks ago that she and new best friend Chelsee were partying in Marbella together along with rapper Mike GLC, who was also arrested in connection with the drug scandal.
Tulisa and Mike are currently on bail and are due back in court later this month.
Tulisa love, you appear to have made a dress out of the contents of our Nana's 'special occasion' wrapping paper drawer.

Tulisa shows off the latest hair trend... for drag queens.

Believe it or not, this isn't one of the cast members of the film 'Kidulthood'.

Where Tulisa's from this is considered tres chic, innit.

Words actually fail us.

Tulisa once proudly proclaimed she bought her clothes from "Matalan, brrrrap!". Yep, we can tell.

If Jane Norman was still open, we reckon they would've snapped Tulisa up to be the face of the brand.

No, Tulisa hasn't been tarred and feathered, she actually chose to wear this.

Looks like Tulisa got carried away playing around in Katie Price's dressing up box.

Even X Factor judges are prone to a spot of the dreaded camel toe.

We didn't realise Tulisa was in 'Two Pints of Lager and a Packet of Crisps'.

Tulisa, Vicky Pollard's been on the phone and she's asked for her look back.

All she needs is a couple of parrots hanging from those earrings and this outfit would be complete. Completely awful.

The Croydon facelift look is still a favourite of Tulisa's, despite leaving dreadful clothes like this behind.

You should look ashamed, love.

Someone should really tell her it's dark outside so she can lose the diamante encrusted sunglasses.

Taking tan advice from the cast of 'TOWIE' is never a good idea.

Thank goodness she has a stylist these days. Now at least she has someone to blame for get-ups like this.
ENTER OUR FAB COMPETITIONS:

Win £250 In Shopping Vouchers With 'Song For Marion'

Win Wilderness Festival Boutique Camping Weekend Tickets, A Banquet Feast And Relax In A Lakeside Spa Hot Tub

Win Tickets And A Fantastic Charlie And The Chocolate Factory Experience For Your Family