The Huffington Post pictures of the day brings you the very best images from around the world chosen by our own photo editors, Elliot Wagland, Matthew Tucker and Tahira Mirza.
10/07/2013 17:33 BST
Boston Marathon Bombing Suspect Dzhokhar Tsarnaev Arrives To Court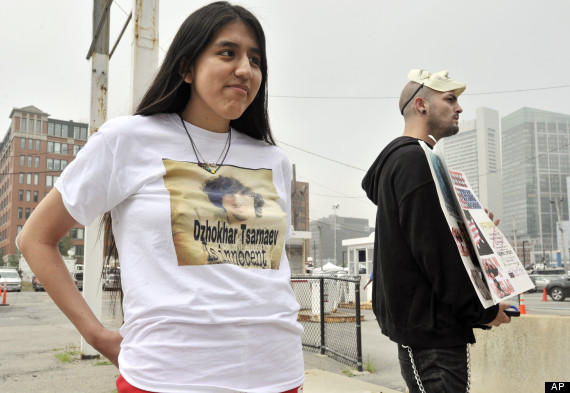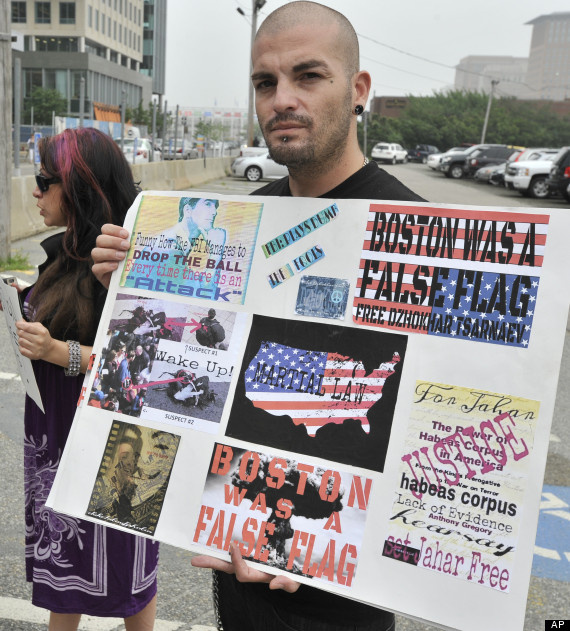 A U.S. Marshal's van, believed to be carrying Boston Marathon bombing suspect Dzhokhar Tsarnaev, arrives at the federal courthouse for his arraignment Wednesday, July 10, 2013, in Boston. The April 15 attack killed three and wounded more than 260. The 19-year-old Tsarnaev has been charged with using a weapon of mass destruction, and could face the death penalty.
10/07/2013 16:59 BST
William Hague Mutters Insult At Female Labour MP During PMQs
The Conservative front bench could be embroiled in a new misogyny row as the Foreign Secretary William Hague was seen to mutter "stupid woman, stupid woman" at a Labour MP during Prime Minister's Questions....read full story here
10/07/2013 16:13 BST
Allen & Co. Media And Technology Conference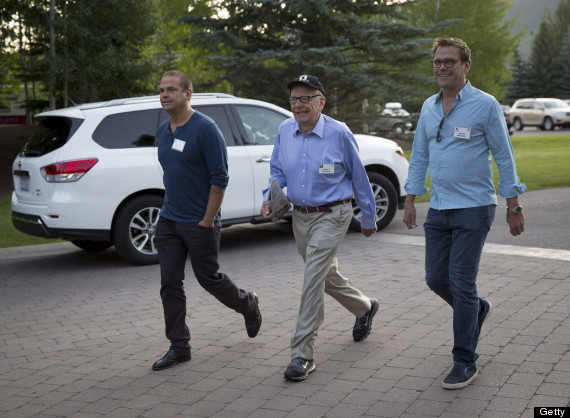 Lachlan Murdoch, a board member of News Corp., from left, Rupert Murdoch, chairman and chief executive officer of News Corp., and James Murdoch, deputy chief operating officer of News Corp., walk to the morning session at the Allen & Co. Media and Technology Conference in Sun Valley, Idaho, U.S., on Wednesday, July 10, 2013. Executives from media, finance and politics mingle at the mountain resort between presentations on business trends and social issues, brought together by New York investment banker Herb Allen.
10/07/2013 15:53 BST
Preparations For Giant Bonfire Mark Mayne,13, climbs up one of the huge bonfires, built across the province at New Mossley on the outskirts of Belfast, hundreds of fires will be set alight at midnight, on the 11th July, as loyalist's celebrate the 12th July, remembering the defeat of the catholic King James, by the Protestant William of Orange in 1690
10/07/2013 14:17 BST
Angelina Looks Radiant In Hawaii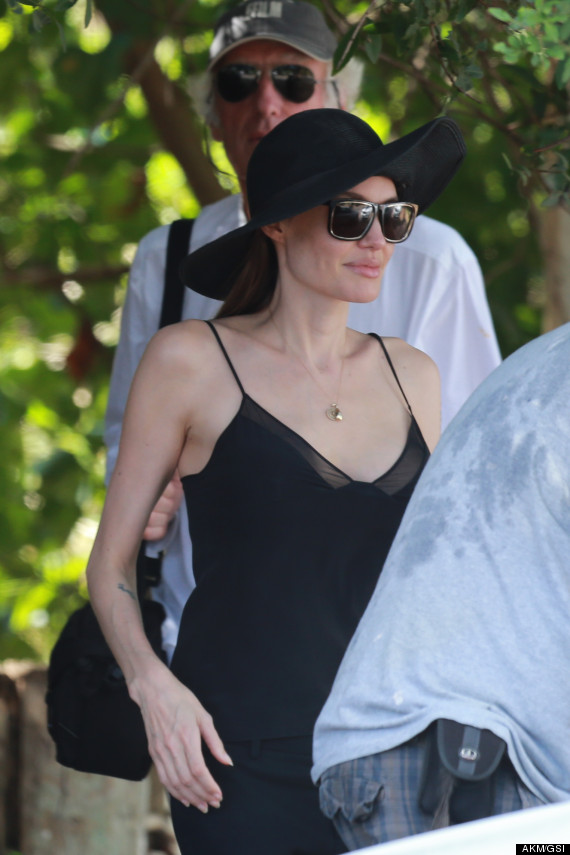 Angelina Jolie walks through a wooded area while scouting for filming locations in Hawaii. Along with other members of the film crew, Angelina led the pack through the beautiful landscape of Oahu, looking for the perfect spots to shoot. Also noticeable is Angelina's bust from the side view. Angelina recently underwent a double mastectomy to take preventive action against breast cancer.
10/07/2013 13:58 BST
Bertus Prepares For His 5th Birthday Greater one-horned Indian rhino Bertus enjoys a meal at Edinburgh Zoo, before his 5th birthday on Saturday.
10/07/2013 12:27 BST
Bizarre Signs At The Lindo Wing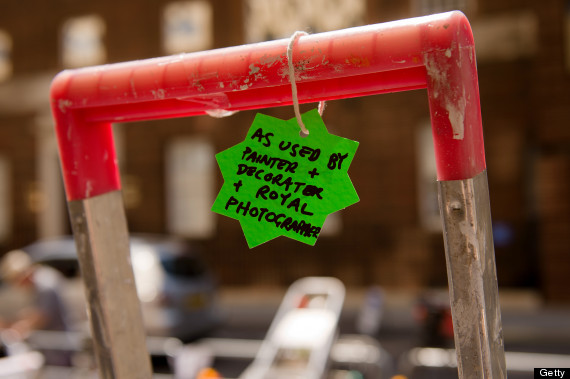 Joke tags written by media crews are shown hanging from the stepladders outside the Lindo Wing of St Mary's hospital in London on July 7, 2013. Prince William and wife Catherine's first child is not officially due until mid-July but this hasn't stopped news organisations from setting up dozens of camera positions outside the private Lindo Wing of St Mary's Hospital, where William was born in 1982 and his brother Harry in 1984.
10/07/2013 12:17 BST
Trooping the Colours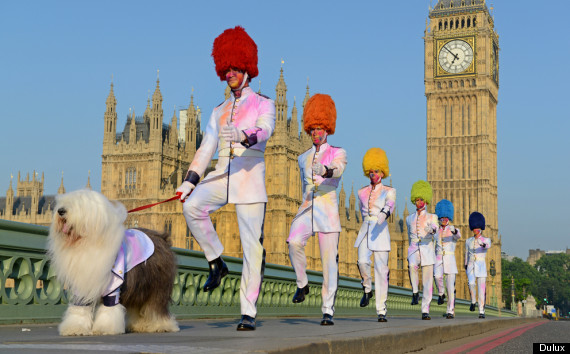 Queen's Guards get colourful makeover to mark UK arrival of global fun run phenomenon. In a unique twist on a 17th century British tradition, the streets of London were turned into a spectacle of multi-coloured footguards - wearing traditional uniform splashed with a kaleidoscope of bright hues - marching past iconic landmarks to signal the UK arrival of The Color RunT.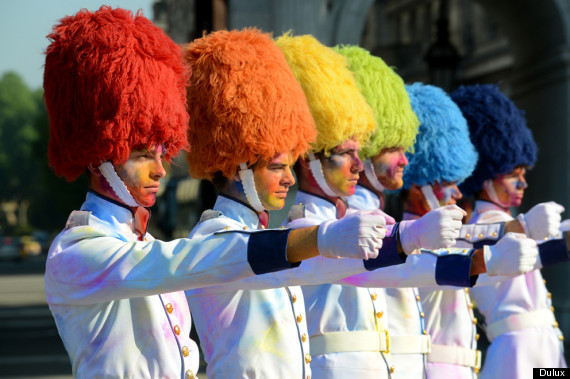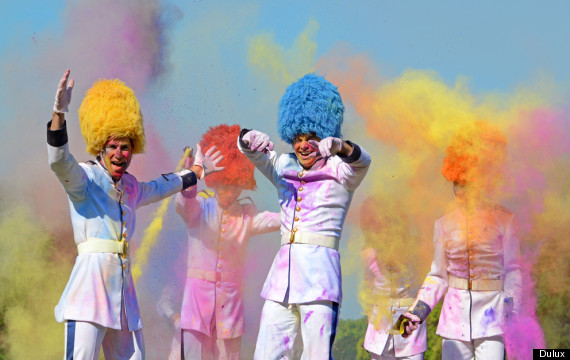 The global initiative, presented in the UK by British paint brand Dulux, has already captured the hearts and minds of over 600,000 people across America, Canada and Australia. It arrives in the capital on Sunday 14 July with 15,000 Brits set to take part in the first event at Wembley City, running through clouds of multi-colour powder across a 5km distance. The result is a visual spectacle that has secured The Color Run the status of being the ultimate celebration of colour.
10/07/2013 11:59 BST
It's Alive! Stockholm Museum Brings Mummies To Life In 3D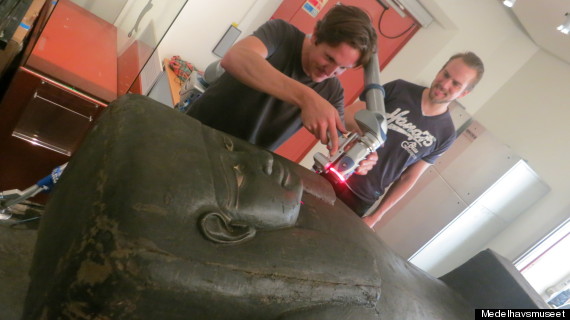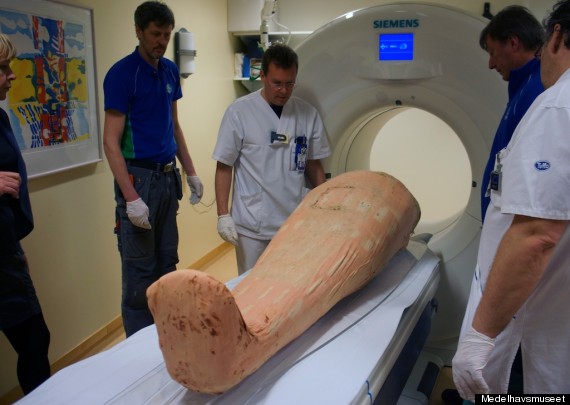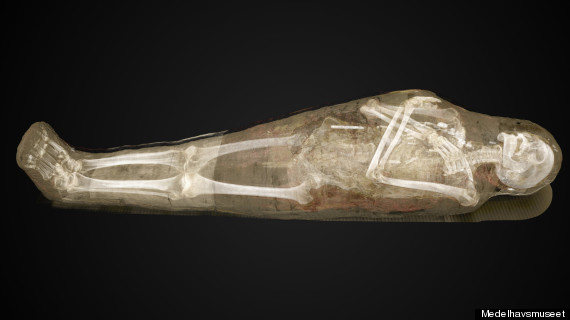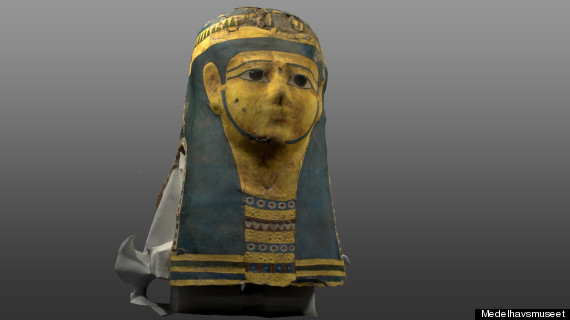 The Museum of Mediterranean and Near Eastern Antiquities in Stockholm is making its collection of mummies available in 3D for the first time using Autodesk software. Instead of staring into glass cases to see only the surface of each mummy, visitors will be able to operate a large touch-screen, digital "table" display allowing them to rotate 3D images and explore the inside secrets each mummy holds.
10/07/2013 11:35 BST
Frank Miller's Dark Knight Returns Issue No. 2 Cover Art Auction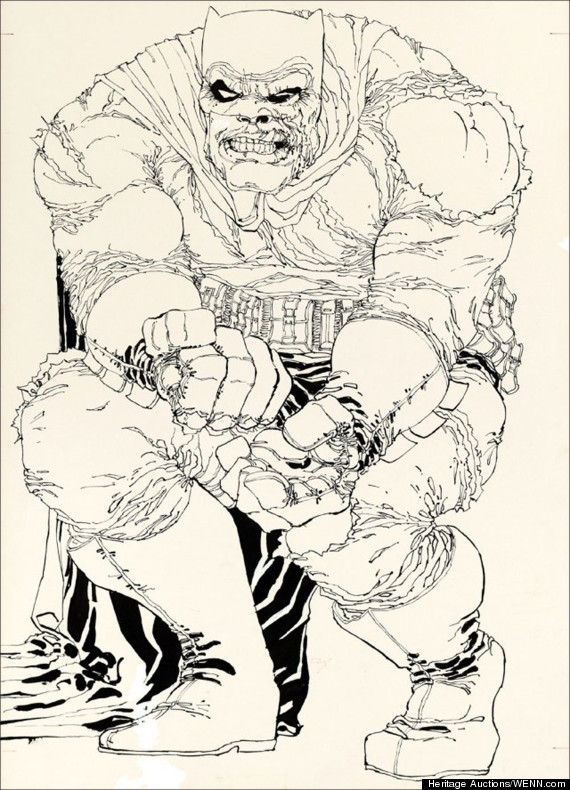 It is the comic book cover that captured the grim visage of an older, wiser and meaner Batman. Now, the 1986 pen and ink creation drawn by writer/artist Frank Miller that is the cover to "The Dark Knight Returns" No. 2 will be sold next month in Dallas by Heritage Auctions. It's the first cover from DC Comics' 1986 four-issue "Dark Knight" miniseries to be sold and is expected to go for more than $500,000. Miller's story "radically altered the direction of comics," said Todd Hignite, Heritage's vice-president. "For fans of modern comics, this drawing is where everything really begins," he said. "This moment defines Miller's Dark Knight, and the modern day perception of Batman, like no other drawing." The only cover Hignite says might come close is the next in the series with Batman and Robin that was auctioned two years ago for nearly $450,000.
SUBSCRIBE TO & FOLLOW UK DAILY BRIEF