MyDaily favourite Diane Kruger is up against actress Rose Byrne in beauty look of the week today, in a battle of hat hair vs super straight locks.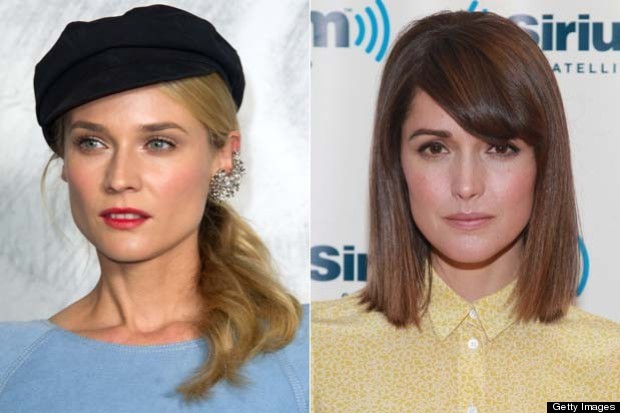 Diane Kruger never fails to impress us on both the fashion and beauty front, and this week, her flawless style at the Chanel Couture show almost inspired us to shop for a baker boy hat. Her low-key look was complete with a low, side-swept ponytail (the perfect style for wearing a hat), a glowing, bronzed complexion and a perfectly defined pout.
However, Rose Byrne and her signature sleek crop also got us reaching for the straighteners in our fight against frizzy, rain-induced hair. She kept her makeup simple with a dewy glow on the cheeks, a flick of eyeliner and a nude lip colour.
So which girl wins the title for you? See what The Beauty Scoop has to say below and let us know your opinion in the poll:
The Beauty Scoop: I'm loving Diane's look here, I have a bit of a penchant for an updo, even more so when it's worn to the side, so her hair is spot on in my book - although I possibly wouldn't have worn a hat with it, unless my roots needed doing (not that I'm saying it looks bad). Her complexion is perfect and glowing, and her red lip stain really stands out against the neutral shades used on her eyes and her beach blonde hair, which really brightens up the whole look. I'm a big fan of this.
Rose has stuck with neutral shades, which never really look bad on anybody, but I just feel that her look is a little dull and needs a bit of something to bring it out due to the overwhelming amount of brown in both her make-up, and also her hair. I'm thinking a brighter lip shade would have really pulled the look together, or even wearing her hair away from her face - just something to make the brown palette pop a little more.
Shop this month's best beauty buys from our gallery:
SUBSCRIBE TO & FOLLOW UK STYLE