Courtney Stodden (who you will remember was on our list of people to watch in 2012, listed under the category "baffling but fascinating") is excellent value when it comes to photoshoots. Her Mother's Day one was a delight and featured her in a rather skimpy maid's outfit and lucite platform shoes bending suggestively over an oven as she baked a cake for her rather more conservatively clad mother.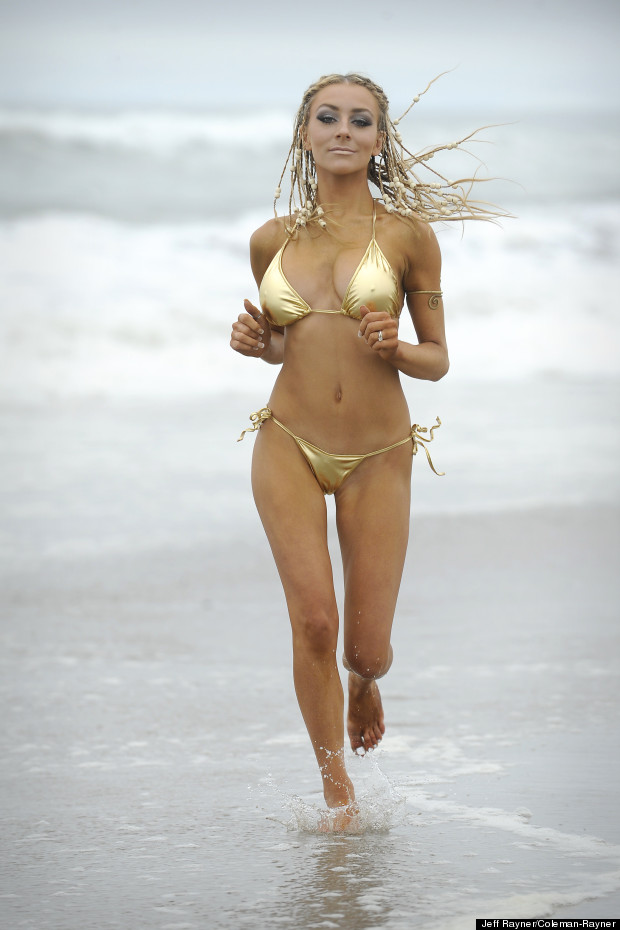 ANYWAY, the latest shoot saw Courtney embracing her inner Bo Derek and going for a run along the beach in a teeny tiny gold bikini and cornrows in an homage to the latter's iconic appearance in Dudley Moore movie, 10. Although we're struggling to recall the part of 10 where Bo Derek is attacked by birds.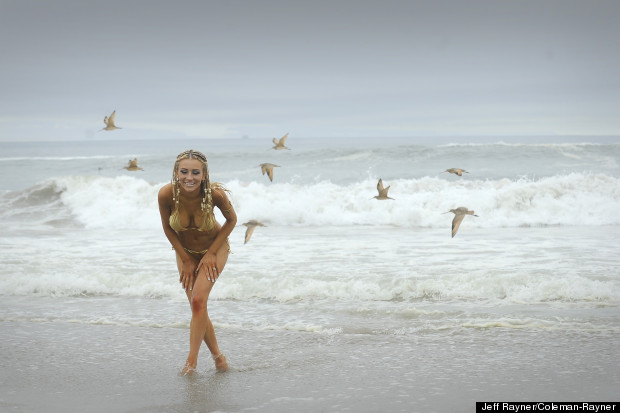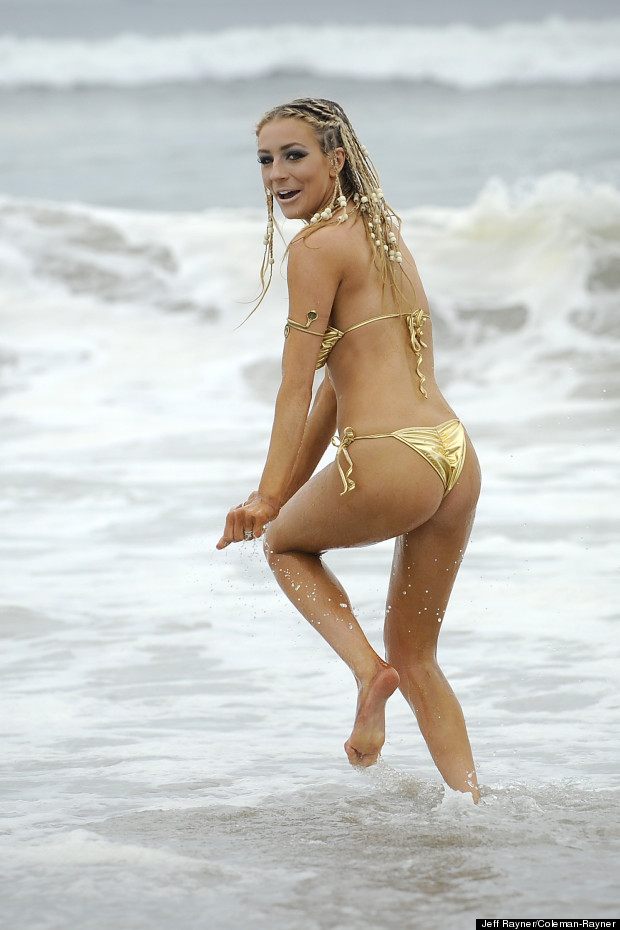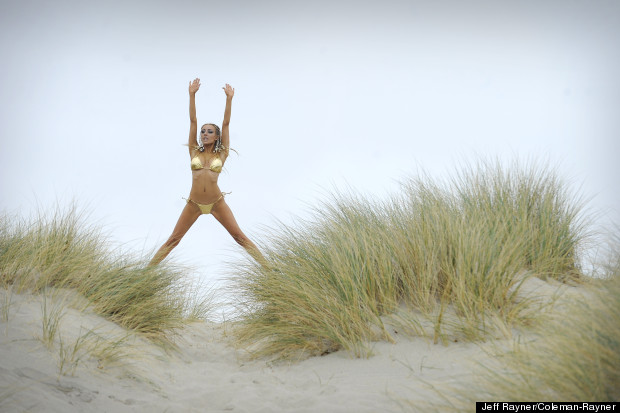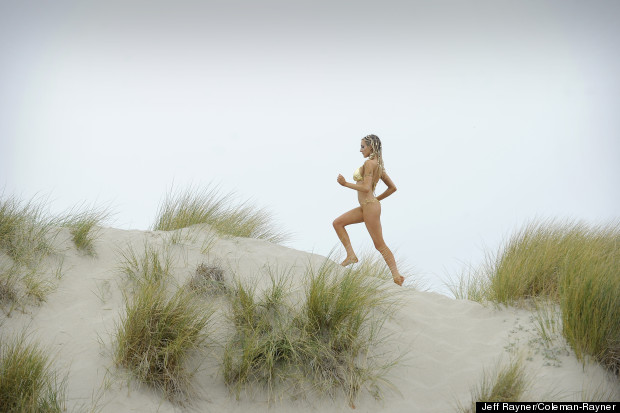 Oh, and if you're slightly less obsessed with Courtney Stodden than we are (not difficult) here's a factsheet:
1. Courtney's full name is Courtney Alexis Stodden
2. Courtney is famous largely because she married Green Mile actor Doug Hutchison when he was 51 and she was 16
3. Our favourite, and by "favourite" we mean "most over the top and brow raising", Courtney photoshoot involved her wearing her favourite platforms and a tiny red bikini in the middle of the snow writhing around on husband Doug's lap. Doug was dressed as Santa. If nothing else, it ought to get the Kardashians to up their game with their next Christmas card...
Aaaaaand for more bikini/lady action we have this wonderful gallery:
SUBSCRIBE TO & FOLLOW UK STYLE