Ever wondered how cabin crew manage to keep their full face of makeup smudge-free throughout a long-haul flight? While most passengers (Victoria Beckham not included) emerge from aeroplanes looking bleary-eyed, the staff must put their flawless appearance first, with hairspray and lipstick at the ready.
So it's no surprise that the air hostesses have a few tricks up their sleeves when it comes to their beauty regimes. We asked Virgin Atlantic Grooming Training Manager (yes, such a job exists) Moreta Allgood for her top five makeup and skincare tips to practise before flying. Take a look below for jet-setting advice from an expert: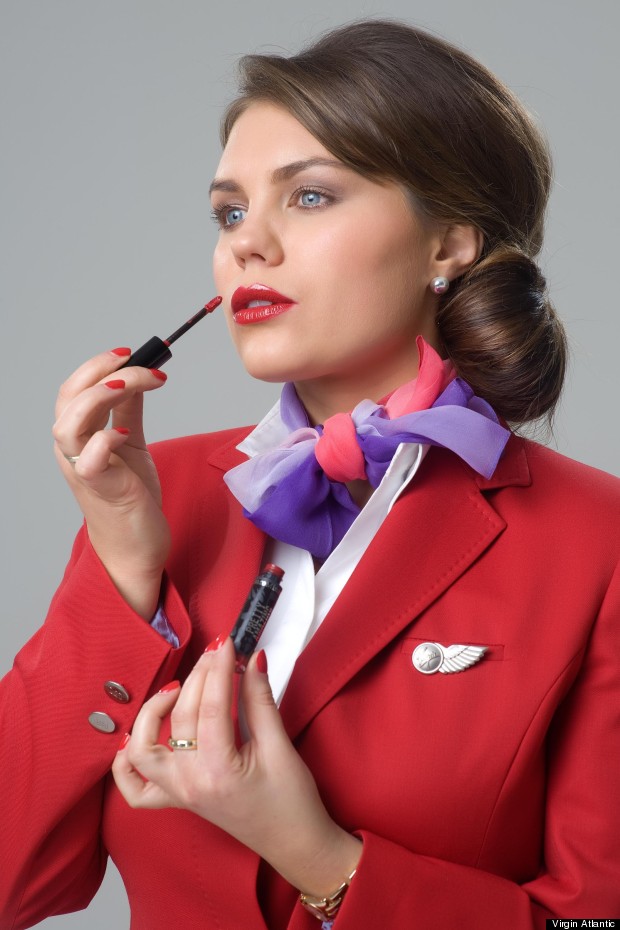 1.The night before the flight treat your skin to an invigorating exfoliation and soothing face mask. Place a rich hydrating face cream on, such as
SUBSCRIBE AND FOLLOW
Get top stories and blog posts emailed to me each day. Newsletters may offer personalized content or advertisements.
Learn more