Kate Moss is Vanity Fair's latest cover girl and while seeing the supermodel on the front of a magazine is hardly surprising, her interview with the publication most definitely is.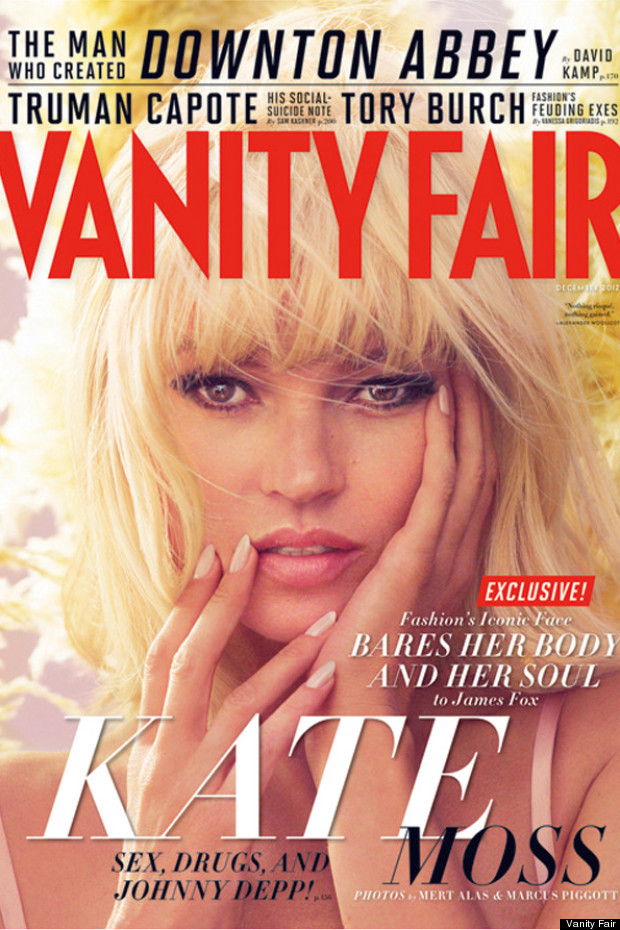 The usually private Moss opens up about her early modelling career and the breakdown she had following her infamous Calvin Klein ad campaign in 1992.
She says, "I had a nervous breakdown when I was 17 or 18, when I had to go and work with Marky Mark [Mark Wahlberg] and Herb Ritts. It didn't feel like me at all. I felt really bad about straddling this buff guy. I didn't like it. I couldn't get out of bed for two weeks. I thought I was going to die".
As for posing nude as a young model, Moss sums it up as "really weird". Talking about a photo shoot for The Face, she says , "...they were like, If you don't do it, then we're not going to book you again. So I'd lock myself in the toilet and cry and then come out and do it. I never felt very comfortable about it".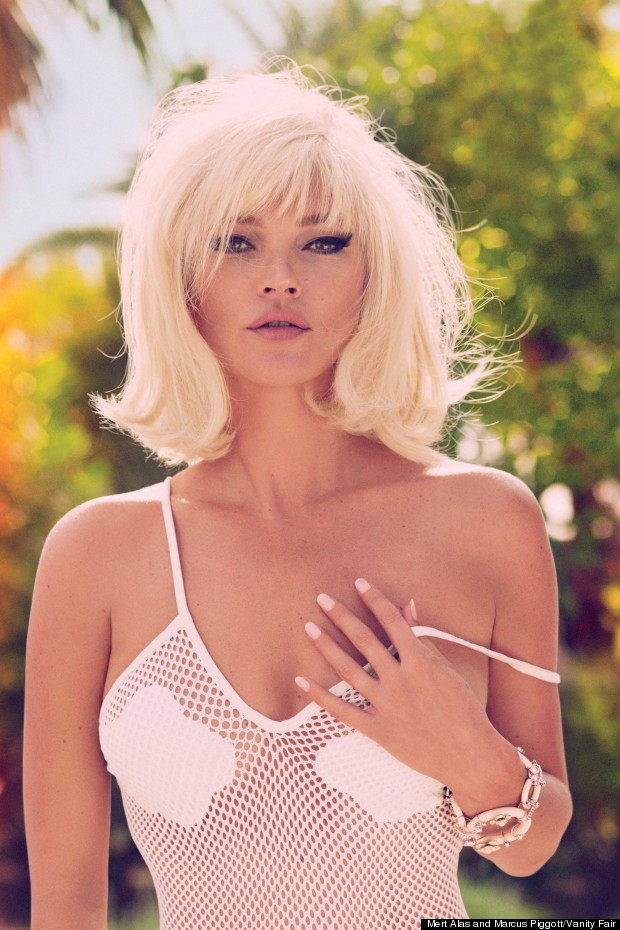 The secret sharing doesn't stop there. For the first time, Moss reveals how she was left heartbroken after splitting from Johnny Depp. "There's nobody that's ever really been able to take care of me. Johnny did for a bit. I believed what he said. Like if I said, 'What do I do?,' he'd tell me. And that's what I missed when I left. I really lost that gauge of somebody I could trust. Nightmare. Years and years of crying. Oh, the tears!"
If it's any consolation Kate, we imagine that any girl would be crying after breaking up with Johnny.
To read the full interview with Kate, visit vanityfair.com and see more of the super in her style evolution below:
SUBSCRIBE TO & FOLLOW UK STYLE