Kim Kardashian opened up to Oprah on Oprah's Next Chapter in the second part of her interview with the renowned TV host, which aired on the OWN network in the U.S. last night, about her looks and relationships.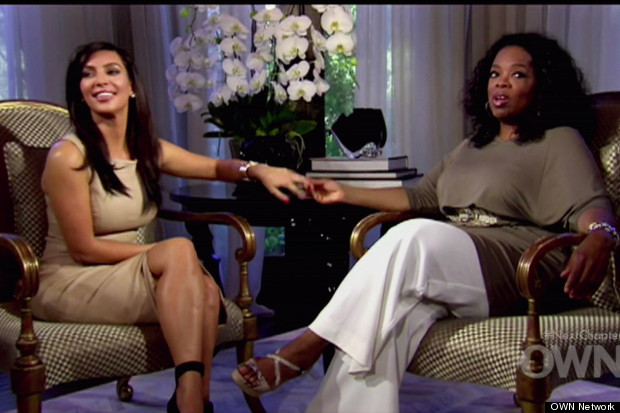 As far as discussing her much-talked about beauty, Kim said: "I hate to talk about myself like that. I'm so critical. But I do feel pretty." She also revealed that her beauty regime requires sacrifices: "It is a job. Gym everyday. I've lasered everything."
In the interview, Kim kept it demure in a beige shift dress with black ankle strap heels as she answered Oprah's questions about past and present relationships, including her latest flame, Kanye West, denying that their relationship is a publicity stunt (even though their many PDA shots over the past few months beg to differ).
"We've known each other for a very long time. We've been friends for six or seven years," Kim said. "I don't know why it took us so long to get together... I think we've always had an attraction to each other but we've always been in other relationships or it wasn't the right timing. And one day it just happened. It took me by surprise," Kim explained.
Oprah also interviewed the other members of the Kardashian klan, including sisters Khloe and Kourtney and mum Kris.
For more Kardashians, check out the family's style evolution below.
By Jennifer Barton
SUBSCRIBE TO & FOLLOW UK STYLE