After the success of Bridesmaids last year and with more leading lady roles in the pipeline, Kristen Wiig is well and truly having her moment. Which is probably why US Marie Claire picked her to star on their August edition, complete with a super sharp all-white suite and a new, darker hair colour.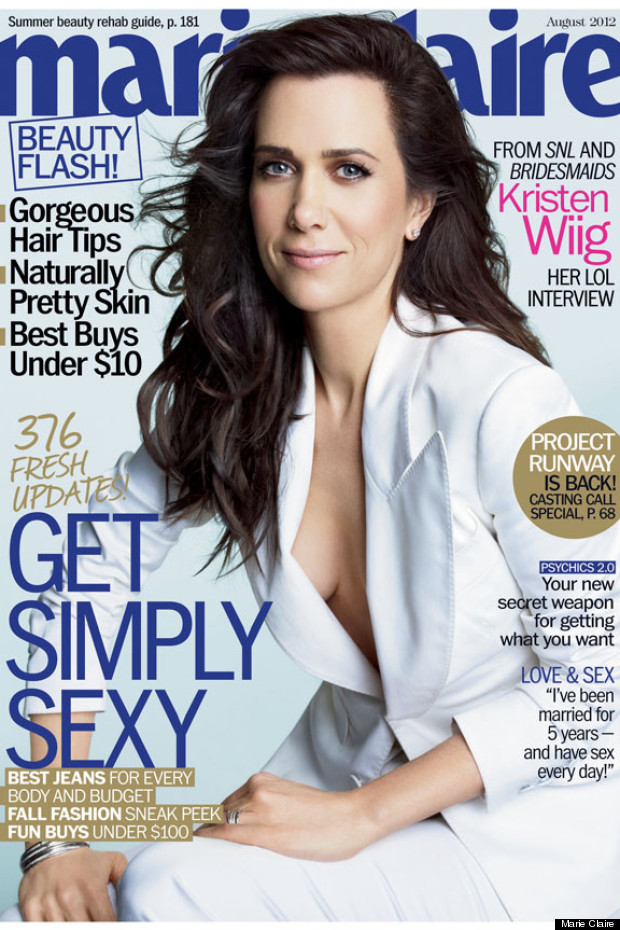 In her interview with the magazine, Wiig talks about her happiness, thanks to, "Where I am now. Who he is (boyfriend Fabrizio Moretti from The Strokes). Those are the two big ones" and leaving the show that kick started her career, Saturday Night Live.
"I think maybe if I were 22, I could see myself staying a little bit, but it just felt like the right time," she says. "It was very emotional. I just wanted to get through it without breaking down in every sketch. Because nothing says comedy like breaking down".
22 or not, it doesn't look like Kristen is going to be slowing down anytime soon. Let us know how you rate her new look by voting in the poll and go behind-the-scenes on the Marie Claire shoot below: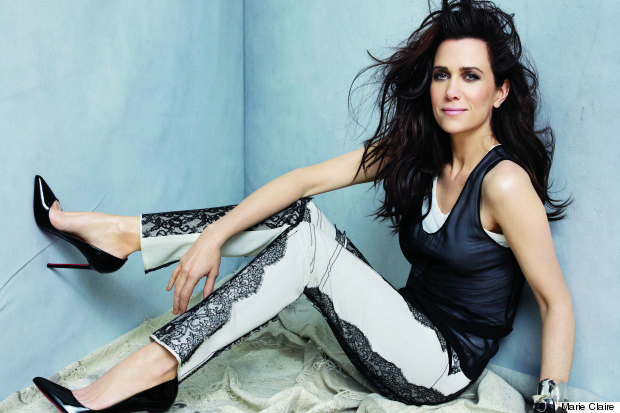 See more celebrity brunettes below:
SUBSCRIBE TO & FOLLOW UK STYLE