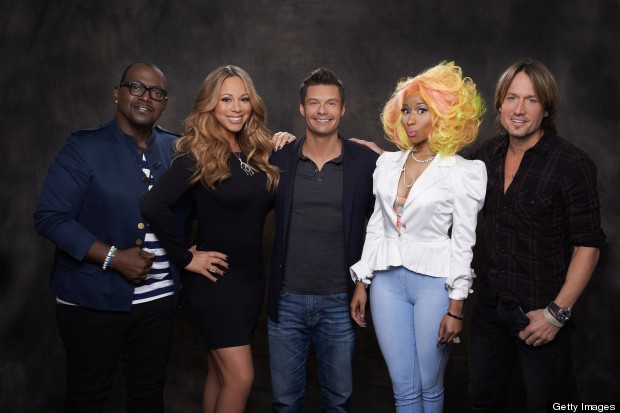 What? The American Idol judges got together for a pre-show photo shoot yesterday and without wishing to state the obvious, what on earth has happened to Nicki's hair? We imagine Keith Urban was wondering who invited her along, but if you think about it, the picture would be a lot more boring without the candyfloss-style crop.
Where? American Idol Season 12 launch, 11 October
Verdict? How do you rate the judges' latest looks? We think Mariah could do better than a plain black dress. Let us know your thoughts in comment below and see more multi-coloured hair in the gallery below:
See the latest on Nicki in the video below:
SUBSCRIBE AND FOLLOW
Get top stories and blog posts emailed to me each day. Newsletters may offer personalized content or advertisements.
Learn more