Zahia Dehar showcased her, uh, unique brand of lingerie as part of Couture week in Paris on Monday night.
If you're not sure who Zahia Dehar is or why that is noteworthy in terms of high fashion, here is a really helpful Venn diagram: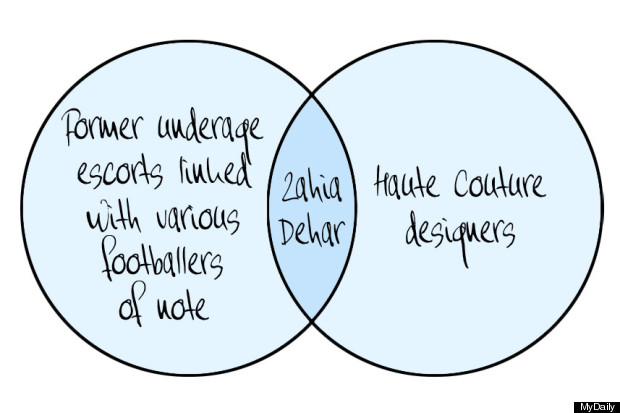 And here is the lingerie:
Zahia herself took to the runway to model the final look - what AFP is terming "an infinitely-flattering second-skin dress, with white buttons running up its spine" and what Team MyDaily is struggling not to describe using words like "Mars Attacks" and "net curtain" and "overly accessible" and "sexy Miss Havisham roleplay scenario". SUBSCRIBE AND FOLLOW
Get top stories and blog posts emailed to me each day. Newsletters may offer personalized content or advertisements.
Learn more