When you're of red hair and pale complexion, summer is a bit of a challenge. The constant fear of burning, the never-ending suncream application, the envy of olive-skinned friends. But you can survive, says fellow scarlet lady Hollie Rosenburg
Being a redhead is tough, trust me, I've been one for 25 years. From a young age, we get singled out for being a bit different but you get used to the annoying "ginge" comments and embrace life as a red.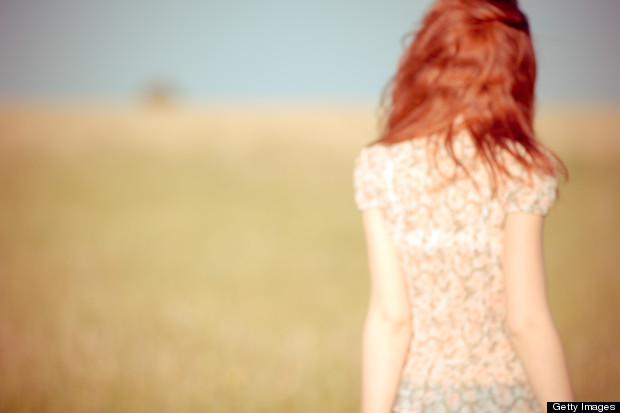 We realise there are months when we thrive - autumn, our hair glows brilliantly when it's a bit bleak - and months when we literally burn. I'm talking summer, people. That's May (well, sometimes) through to September.
Each year, I look forward to heat, thinking "this year will be the year I get my tan on". But in reality, as soon as those bloody sun rays start beating down, I'm the first to run for cover.
I have memories of being on holiday as a child (Spain, of course – what family didn't head to Spain for a summer hols?) and my mum covering my body from head to toe. I would have so much sun cream on that I would blend in with the white plastic sunloungers.
It didn't get more embarrassing than this and I was particularly envious of my olive-skinned younger brother who was allowed to jump in and out of the pool without having to sit down for a fresh application of sun block each time. It would also sicken me to my core that other sunbathers could waltz around without a UVA ray worry in the world. This remains one of my pet hates to this day. Buggers.
Now I'm in my twenties, I have accepted that this is just the way life is going to be. But I do get a MASSIVE amount of pleasure when after a holiday, I realise I have actual lines where my bikini has been. In my mind, this is a full on mega tan. It's all about the lineage and while others go topless to avoid it, I can't get enough. It's proof of 100VIRTUAL-hpGallery-30202623FFEB00&videoControlDisplayColor=%23191919&shuffle=0&isAP=1"; src_url += "&onVideoDataLoaded=HPTrack.Vid.DL&onTimeUpdate=HPTrack.Vid.TC"; if (typeof(commercial_video) == "object") { src_url += "&siteSection="+commercial_video.site_and_category; if (commercial_video.package) { src_url += "&sponsorship="+commercial_video.package; } } document.write('
');}catch(e){}
SUBSCRIBE TO & FOLLOW UK STYLE