Vampires are out, witches are in and snow queens? Well, they've always been cool - especially since Tilda Swinton was in Narnia. So when I saw luxe skincare brand NuBo had created a Snow Queen facial, I was intrigued and decided it to give it a try.
The Spa at Brown's hotel in Mayfair is currently offering the 60-minute treatment, which promises purifying, firming, lifting, detoxifying and best of all, radiance.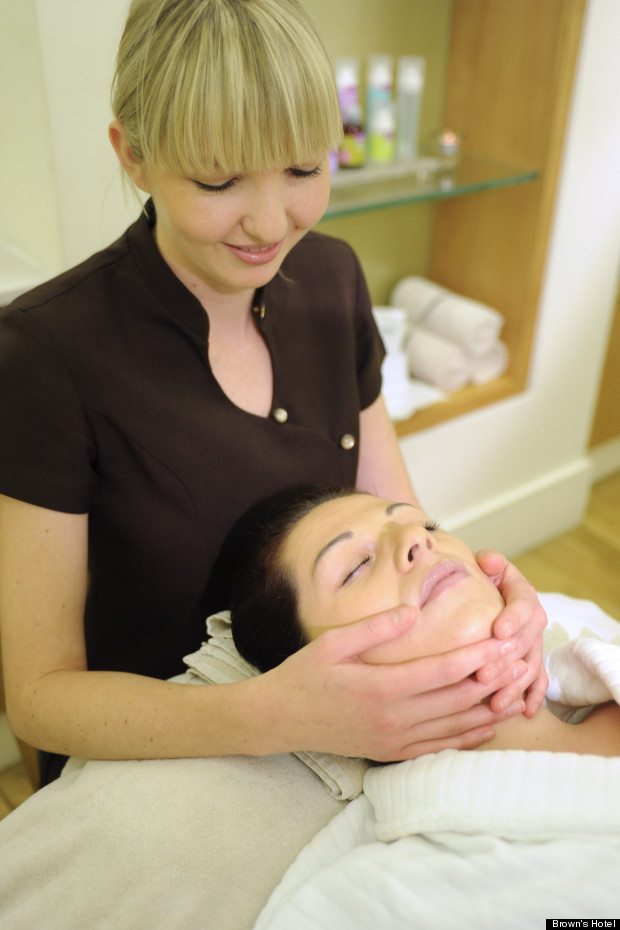 I was treated by a lovely lady called Shareen, who gave me a thorough explanation about what was going to happen before starting.
From the beginning, the treatment was total bliss. It was zero degrees outside and hot flannels were being swept across my face. A purifying mask then followed, to firm and lift the skin. After it was removed with more hot flannels, I could already feel the softening effect of the sea minerals and clay ingredients mask. So, after lying still for 20 minutes, I could have happily ended the treatment there.
However, this was only the end of phase one and there was still another mask, plus an exfoliating and moisturizing session to go. (If you're good at relaxing, this is a dream, but if you find it hard to be "calm" for more than half an hour, this treatment could be a struggle).
Next up was the White Diamond Ice Glow mask and - with a name like that - I was expecting big things (and yes, it really does sparkle, thanks to the addition of actual Micronized Diamonds). I was told it might have a "tingling and cooling effect" on the skin, but that was an understatement. It was FREEZING. After 30 seconds, I was regretting my decision to ask for the heating in the treatment room to be turned down. On the plus side, my arms, shoulders and neck were massaged whilst the mask worked its magic, but my face was FROZEN. For at least 10 minutes. It didn't feel pleasant but it was strangely satisfying to know that this ice cold mask felt like it was doing something.
Amazingly, when it was time for ice mask to be removed, it was pulled off in one swift movement (how come that NEVER happens when I try it at home?), and I was ready for the final steps – eye cream, mosituriser and lip balm. How did my skin feel? Extremely smooth and refreshed, but it took some time for my face to warm up. This made stepping back outside on an icy London evening pretty painful. Perhaps life as a snow queen isn't as glamorous as it sounds?
After half an hour, however, once the tingling effect had subsided, I started to notice some colour in my cheeks. Was it worth it for a clear, glowing complexion? Yes, but be warned: don't try it on a freezing cold day.
MORE!
This Week You Should Try...Floatation Therapy
SUBSCRIBE TO & FOLLOW UK STYLE