JW Anderson is the latest London Fashion Week designer to collaborate with Topshop. The collection will be unveiled during September's London Fashion Week and promises to span everything from denim to knitwear to outerwear, not to mention pencils, memory sticks, and even a Rubik's cube. A second collection is expected to launch in early 2013.
"It gives me the opportunity to reach a much wider audience with my designs," designer Jonathan William Anderson said. "It has always been very important to me that my collections are made accessible to anyone interested in fashion and design". That'll be us then.
This isn't the first time that Topshop and fashion crowd favourite have collided. Back in February, JW Anderson created a T-shirt for Topshop's limited edition NEWGEN collection. JW Anderson was launched in 2008 with as a menswear label and from February 2008 the designer showed his first womenswear collection on schedule at London Fashion Week - which goes some way to explain the cool boy-girl aesthetic, which claims celeb fans including Alexa Chung.
We're not ones to brag, but we tipped JW Anderson as one of the hottest new designers to watch in 2012. Just sayin'.
From JW Anderson's Spring/Summer 2012 show at London Fashion Week:
JW Anderson's NEWGEN Topshop T-shirt: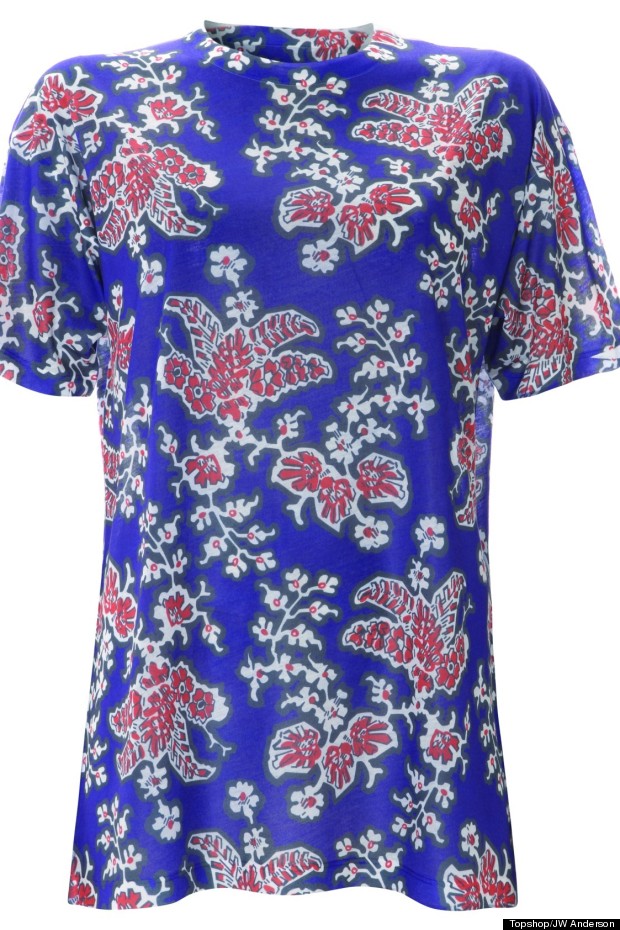 SUBSCRIBE TO & FOLLOW UK STYLE